Watch video: How to use ICC profiles for the best home printing
If you print photographs, but hardly consider yourself a seasoned whiz, there's a good chance that you've encountered problems when trying to match what comes out of your printer with what you can see on your monitor.
The fact is that printers – even the best photo printers – often don't produce consistent colors, which can be a problem if you're looking to produce high-quality prints. The camera, lighting, exposure and editing all contribute to your aesthetic – so when a single stop here, or a tweak to the saturation there, can make all the difference, accurate prints are crucial.
• Read more: Best photo printers
The solution is color management. By installing ICC (International Color Consortium) profiles you can make your printer adhere to industry standards. And while this might sound complicated, profiles are easy to obtain, cost-effective and simple to use. In fact, many paper manufacturers have ready-to-download profiles that you can obtain from their website.
However, if you want to go the whole hog and download the most accurate profiles available, some paper manufacturers will build custom profiles for your specific printer, ink and paper combinations. Fotospeed offers this service for free, with its own-brand papers. You just need to print a test sheet, pop it in the post and await your bespoke profile.
So, rather than waste time, ink and paper roughly replicating your vision via trial and error, let's lift the lid on ICC profiles…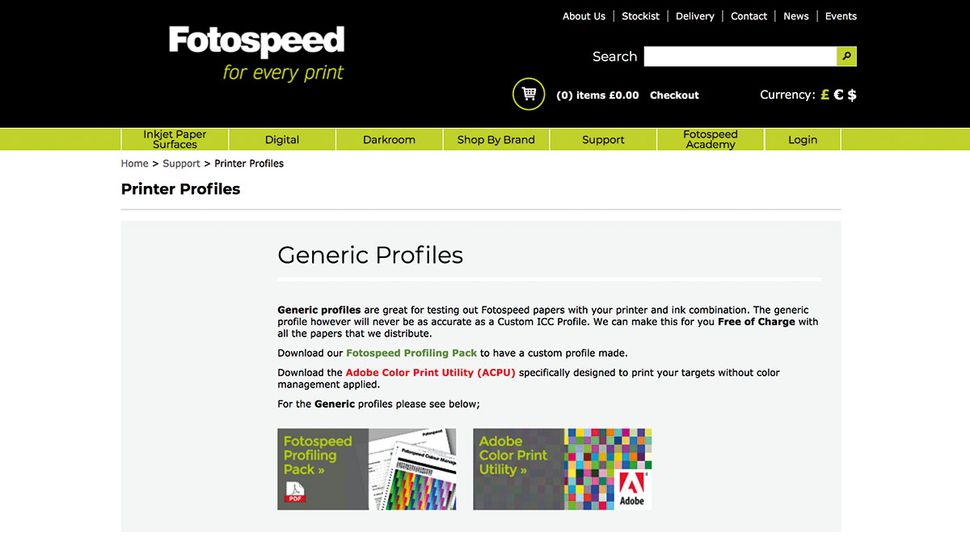 Top tip: Use Adobe Color Printer Utility
Fotospeed's profiling pack has detailed instructions for using Adobe Color Printer Utility and a booking form, with details on where to send your test charts. Allow your chart at least an hour to dry (or ideally 24 hours), before you place it in an envelope and send it off.
Step by step: How to use ICC profiles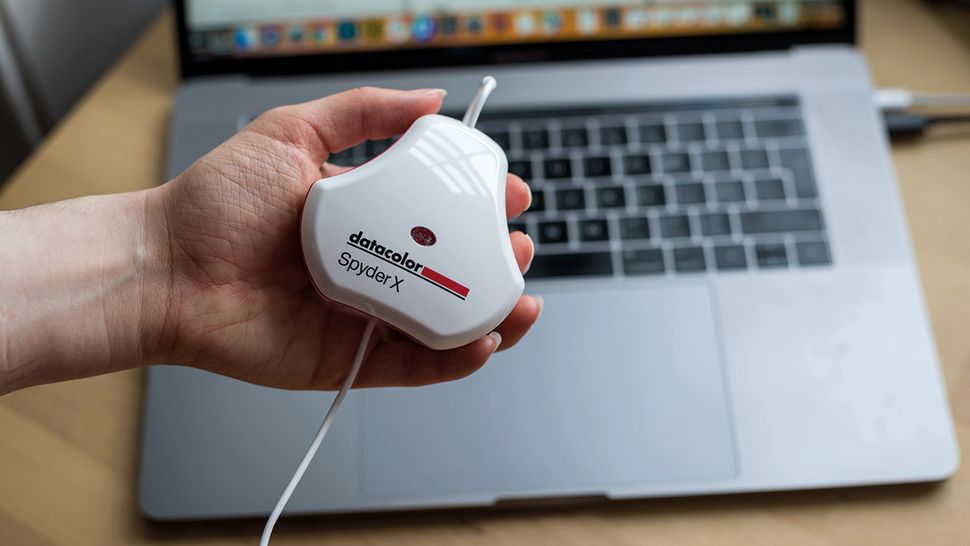 01. What's an ICC profile?
ICC profiles adjust the way an output device replicates color. But you must also ensure your screem has been recently calibrated with a monitor calibrator like Datacolor's SpyderX Elite X. Otherwise your printer and monitor won't match up properly.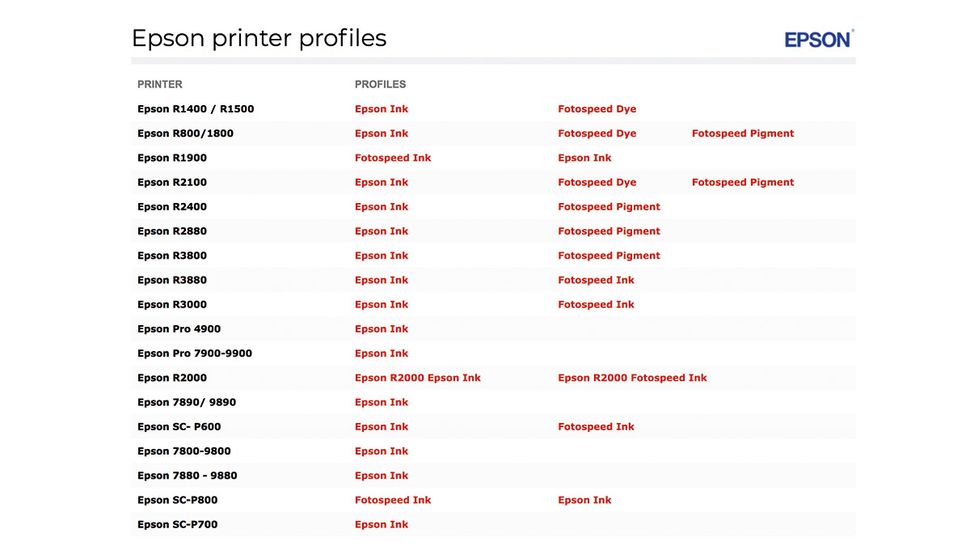 02. Generic vs custom
Generic and custom ICC profiles exist. The former will match your model of printer, ink and paper, and can be downloaded and used immediately. The latter requires you to print and send off a test chart. This takes time, but the profile is tailored to your unique print setup.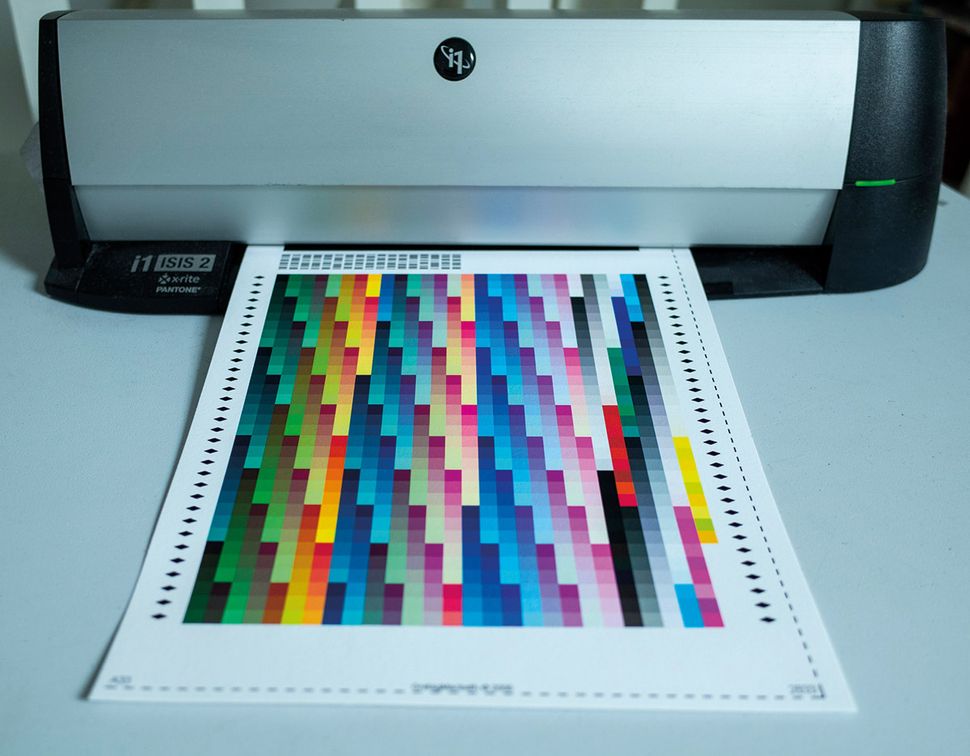 03. Download a test chart
You can download a custom Fotospeed Profiling Pack. This includes your test chart, which will be scanned by a spectrophotometer to create your profile. Ensure you print it as is; any tampering (even resizing) can ruin its accuracy.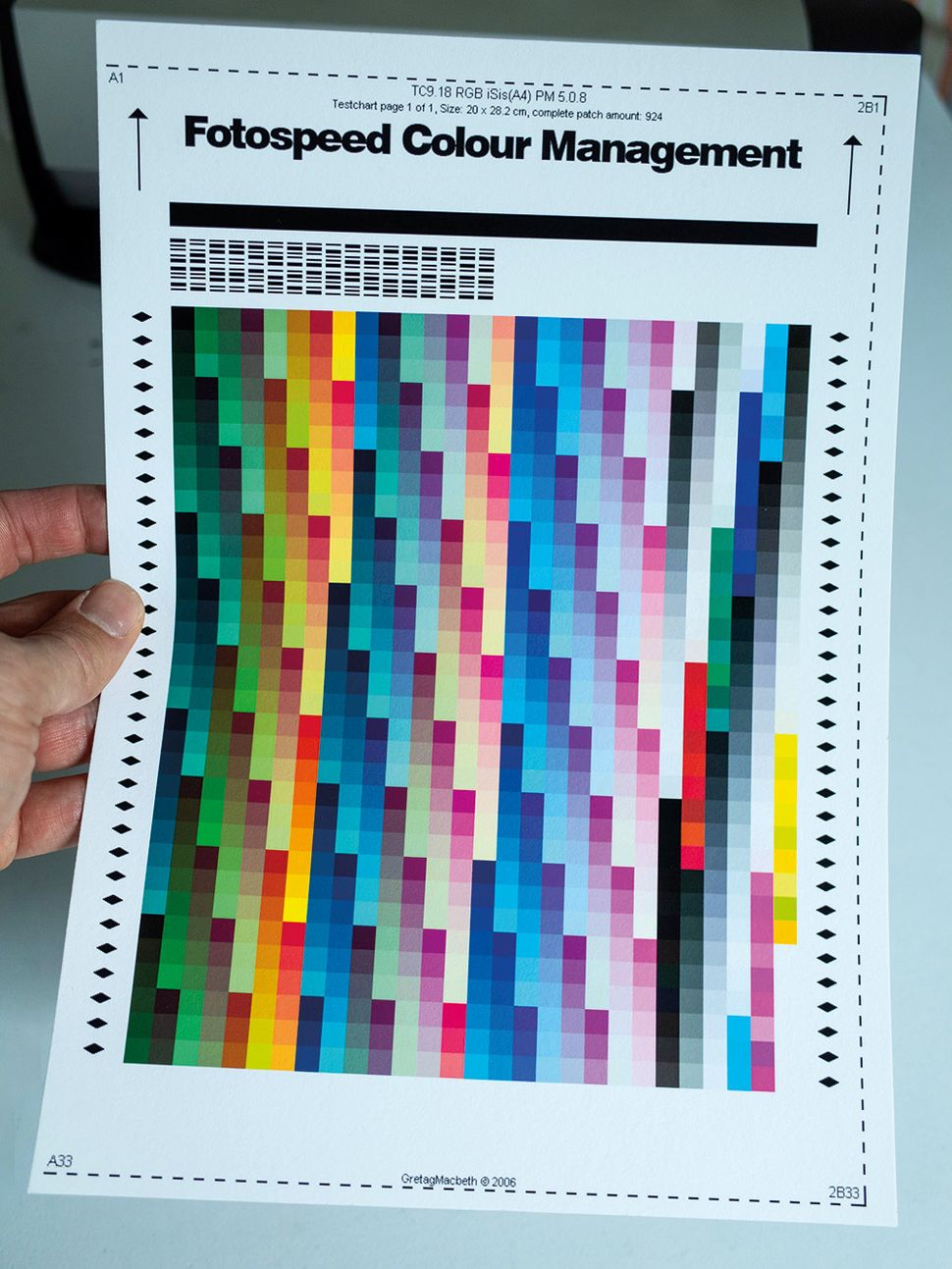 04. Print the chart
The most accurate way to print the chart is with Adobe Color Printer Utility. It allows you to turn off your driver's color management setting to produce an accurate chart. PC users have to tell the software to do this; it's turned off on Macs.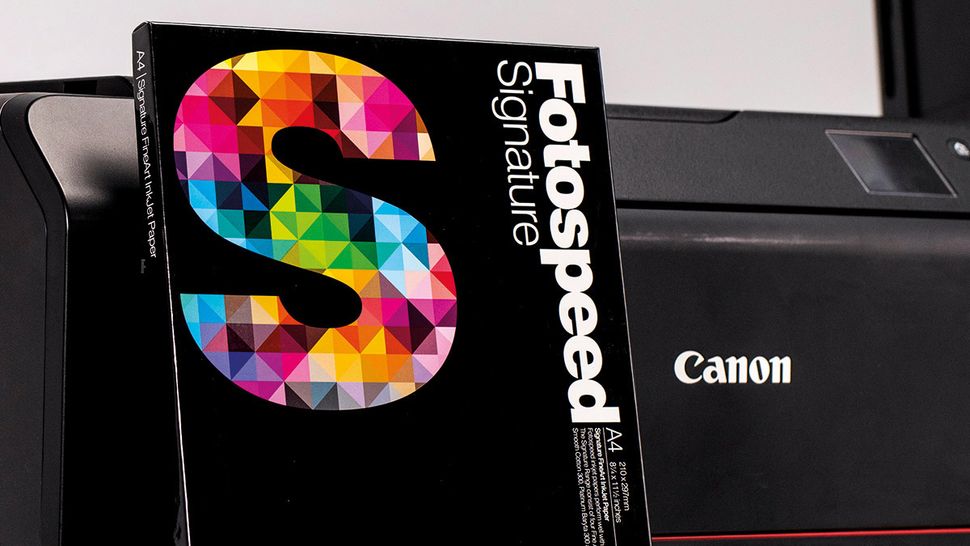 05. Profile per paper
The idea of a custom profile is that it is generated for your specific printer, ink and paper combo. If any of those variables change, you'll need to create another test chart. For most people, the variable that will change is the paper. So, if you intend to use three types of paper regularly, print a test chart on each and send them off all at once.
• See Best photo paper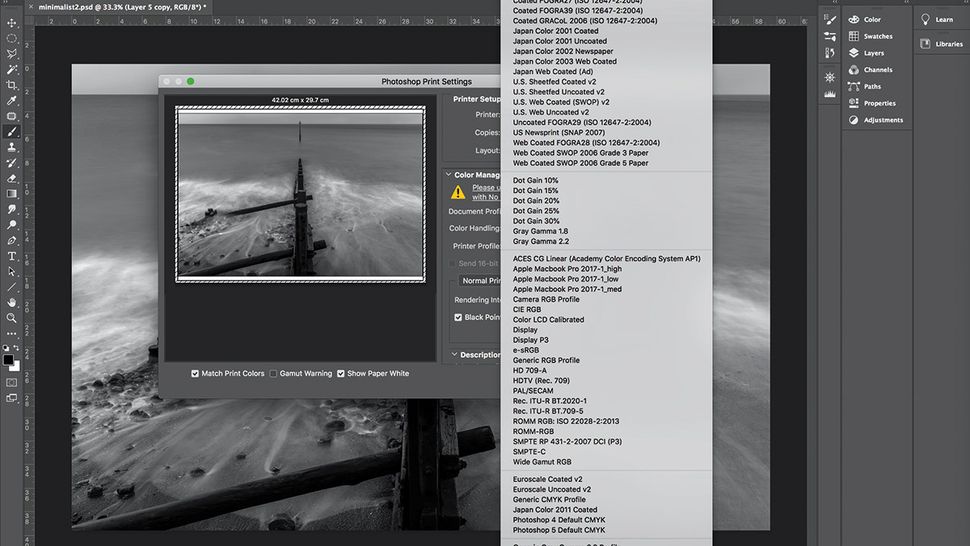 06. Using ICC profiles
Fotospeed sends custom profiles via email with instructions. If using Adobe Lightroom, you can select your profile in the Print Module, via the Color Management tab. In Photoshop, select File>Print, set Color Handling to Photoshop Manages Colors and click your chosen profile from the Printer Profile dropdown menu.
Read more:
Printer maintenance explained: Get the most out of your photo printer
Best portable printer for photos: for smartphones, laptops and more
Best all-in-one printer for home working
Best online photo printing services
Best 3D printers