If you're looking for the best photo printing online services, then you've come to the right place. 
One of the best things you can do is free your favorite photographs from their digital prison and commit them to print. However, not everyone can afford the high expense associated with photo printers. Not only do you have to invest a far chunk of money to get a decent quality printer, but you then have to keep it topped up with genuine inks and premium paper in order to get the most out of it. 
One of the best ways to celebrate your images, without having to drop money on a printer, is to print your shots using an online photo printing service. There are countless online photo printing companies that will print your images at 6x4 for just a few pennies each, which is the perfect low-cost way to enjoy your best shots. 
Most of the best online photo printing services also offer plenty of other photo sizes and formats, which enables you to customize your order until it's exactly how you want it. Some services have high street shops that you can have your images delivered to (usually for free). However, if you're looking for the ultimate convenience, all of the companies below will ship the photos straight to your door (although there will usually be a shipping fee). 
• See also Best photo books
However, getting your photo printed online can be a bit of a minefield. Some online photo printing companies might not produce the best quality prints, while others don't give you quite as much bang for your buck as you'd like. Luckily, we've rounded up the best photo printing online services in one place to help you decide which service is right for you. 
The best photo printing online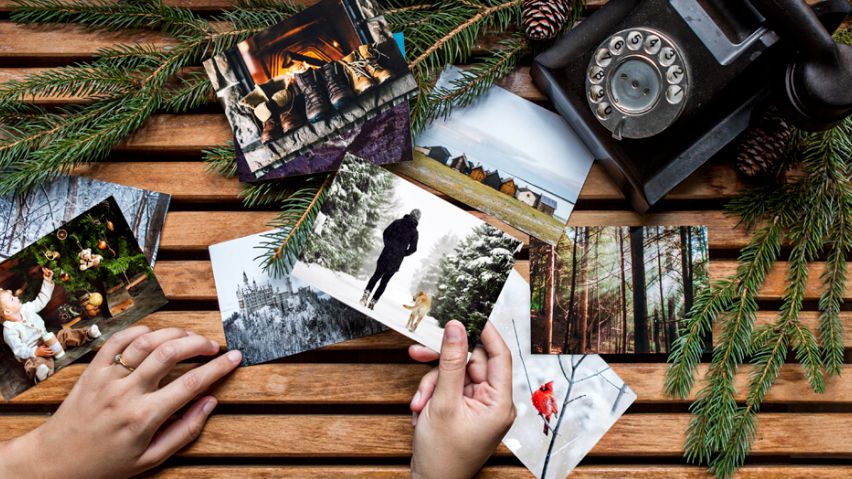 If it's quality prints you're after, you'll be hard pushed to find better than that of Printique. The online service of Adorama, a pro photography shop in NYC, the website alone speaks volumes in the company's expertise. Combine that with the variety of photographic and fine art paper, printing technique and creative options on offer here, and you're guaranteed to walk away with the highest quality prints. 
Silver halide prints set Printique apart from other service, boasting a larger color gamut for stronger, brighter, more vibrant colors than prints produced by most mass production labs. 
Printique's photo editor offers an express order mode, with which you order the same print size, paper type and quantities of all your photos. But there's also a detailed order mode, where users can handpick different print sizes, paper types and quantities for each individual photo.
You won't be surprised to note it's not the cheapest option (but also not the most expensive either), especially when you add a rather hefty shipping cost on, but for the quality of finish, the cost per print still equates to good value for money.
One of the best online photo printing services around, Mixbook offers a good balance of quality and affordability. The website is easy to understand and its photo editing app is relatively easy to use. There a number of templates on offer, should you wish to add one to your photos, all of which are fully editable. 
Photo prints are available in four sizes: 4x6, 5x5, 5x7 and 8x10, all of which are printed on quality photographic paper to ensure the best color accuracy and level of detail. Wallet sized prints are not on offer so you'll need to look elsewhere if that's what you're after. 
Mixbook's prices aren't the lowest, but there are always plenty of promo codes and deals available, so keep your eyes peeled. However, bear in mind that shipping is neither free or cheap.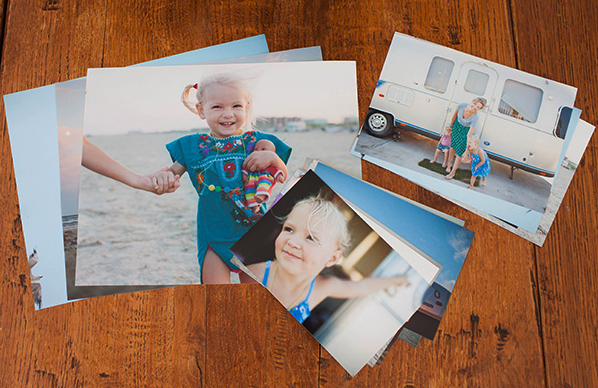 If a quality finish is high on your agenda, but you're looking to pay less than a dollar per print, Picaboo is an excellent option. Although only marginally cheaper than our top two options (17 cents less to be exact), if you need to order multiple prints, it's a saving that will soon add up. 
The quality of the prints might not also be on a par with Adorama and Mixbook, but they're still more than good enough to pass the test of any untrained eye. Picabook uses high-quality ink for top color accuracy, and automatically reduce red eye wherever necessary. 
Picaboo also offers the option to add captions to the front of your photos, with a variety of font styles and colors to choose from. There's also the option to switch to black and white or sepia if you're after a more vintage feel.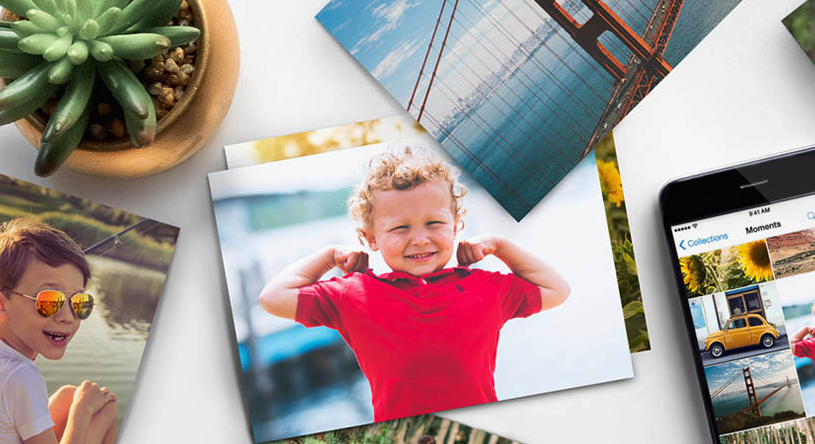 Walmart might not be the first place you'd think to go for your photo prints, but in actual fact, it's one the best online photo printing services around if you're on a budget. Significantly cheaper than other services on this list, Walmart charges up to 40 cents less per print, depending on quantity of the order, plus free shipping on all orders over $35. 
It also has the advantage of having physical stores, meaning you can collect prints in just one hour (although fees are slightly higher for this service). If you've a lot of frames to fill and are looking for affordability and convenience over super high quality, Walmart offers the perfect photo printing solution.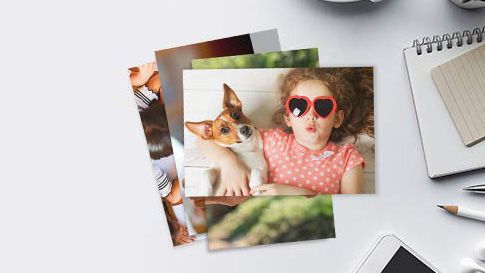 You can get pretty much anything on Amazon these days, including reasonable quality, highly affordable photo prints. The cheapest on the list so far, a bog standard 7x5 print will set you back just 0.58 cents per photo, just one cent cheaper than Walmart. You do, however, have to sign up to Amazon Prime to access the service. 
Made to order, Amazon photo printing provides accurate color representation, in either matte or glossy finish, and being an Amazon Prime member means you get them delivered for free. Add all this up and Amazon Prints almost took the top spot for being the best budget online photo printing service, however the Prime member sign up and one-hour collection service on offer at Walmart just pipped it to the post. 
For more information on Amazon Prints services and requirements, head to the website. 
5 tips for choosing online photo printing services
Choose the right size: Selecting the right size print will depend on the aspect ratio your photo has been cropped to. If you've got a 3:2 or 4:3 photo, a 7x5-inch print will suit it best and ensure minimal cropping.
Discover extra ratios: Some printing services might also offer 7.5x5, 6.5x5, and 5x5-inch variations. This means that you'll be able to tailor your prints to perfectly match the aspect ratios of each of your photos.
Select your finish: Choosing between gloss and matte is the standard option for most online printing services. However, some printers might also offer a luxury heavyweight paper option too!
Get them delivered: Ordinarily, most online printing services will be able to get your prints to you in a timely manner, without premium shipping rates. However, if your country is affected by lockdown, then this might understandably take a little longer.
Upload your shots: The best online photo printing services will have simple-to-use print preview software that will enable you to accurately make any necessary adjustments. Be wary of print previews where you can't quite tell how your final image will be cropped.
Read more:
Best photo books in 2020
Best photo frames in 2020
Best digital photo frames
Best photo albums for your prints
The best photo gifts