As the world continues to adjust to lockdown, it can be easy to let hobbies slip by the wayside. However, even if your favorite photography genres usually involve going outside, there are still plenty of home photography ideas that you can have fun with indoors. One of our favorites is capturing pet portraits – not only do you get to flex your creative muscles, but you also get to capture a beautiful memento of your furry best friend.
Most of us love taking and seeing photos of pets, even if we don't have them ourselves. Pet portraits have come on in leaps and bounds in recent years, and even if you're not a professional looking to make a living from snapping other people's adorable furry companions, there are many ways you can improve your own photos of your pets.
• Get more Home photography ideas
• Read more: Everything photographers need to work from home
In this feature we'll look at the best ways to capture animals, including how to tame, treat and reward them for posing. On the subject of quirky expressions, we've dug around for advice from the pros on getting the most out of single subjects, as well as groups.
Plenty of pet photographers choose the controlled environment of a studio, and if indoor shooting is something you want to hone, then we've got plenty of tips for lighting and props.
• 10 best online photography courses
Capture pet portraits in a home studio
Although working in a studio arguably offers less distractions, you still need to catch the attention of pets and limit the amount of noise, other animals and people. That being said, a helper that you're in lockdown with can be vital for keeping frantic pets calm and in position.
Studio lighting can be a confusing subject, but for most pros, the aim is to use external lights to bring out fur detail and catchlights in the eyes. Be mindful as you shoot light-colored pets, as their highlights are easily blown out. Dark-colored dogs can appear grey, too, so keep an eye on the white balance and set it manually.
James Kelly is a professional commercial and lifestyle photographer, but also shoots dog studio portraits full of character. "Trying to capture their personality
is a challenge I love. My advice is to have lots of patience."
James' approach is to take lots of breaks, and treat it as a fun session. "For me it's all about getting that perfect stare down the lens, and I'll often find myself laying on the floor straining my neck just to get low enough to capture the pose I want." He likes to mix up his flash setup depending on his location. "I always use my main strobe which is a Godox AD600BM," he says. "Indoors and out, it is battery powered so I can take it to any location or a client's house without worrying about needing power." A high-speed strobe is ideal for capturing the dog catching a treat or licking their lips. "I'll sometimes pair the main strobe with a couple of Godox V860 IIC flashguns, which are used for lighting the backdrop and adding an extra bit of fill light."
When we talk about using a studio, this could also cover a home environment. Don't be afraid to use subtle window light, or keep things simple with a one-light setup. If you've got time to photograph your own pets as and when they behave, play around with one softbox at different heights. The size of a light and its distance from your subject will affect its intensity and final effect.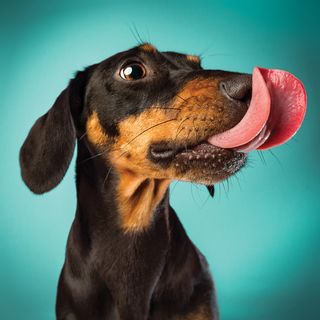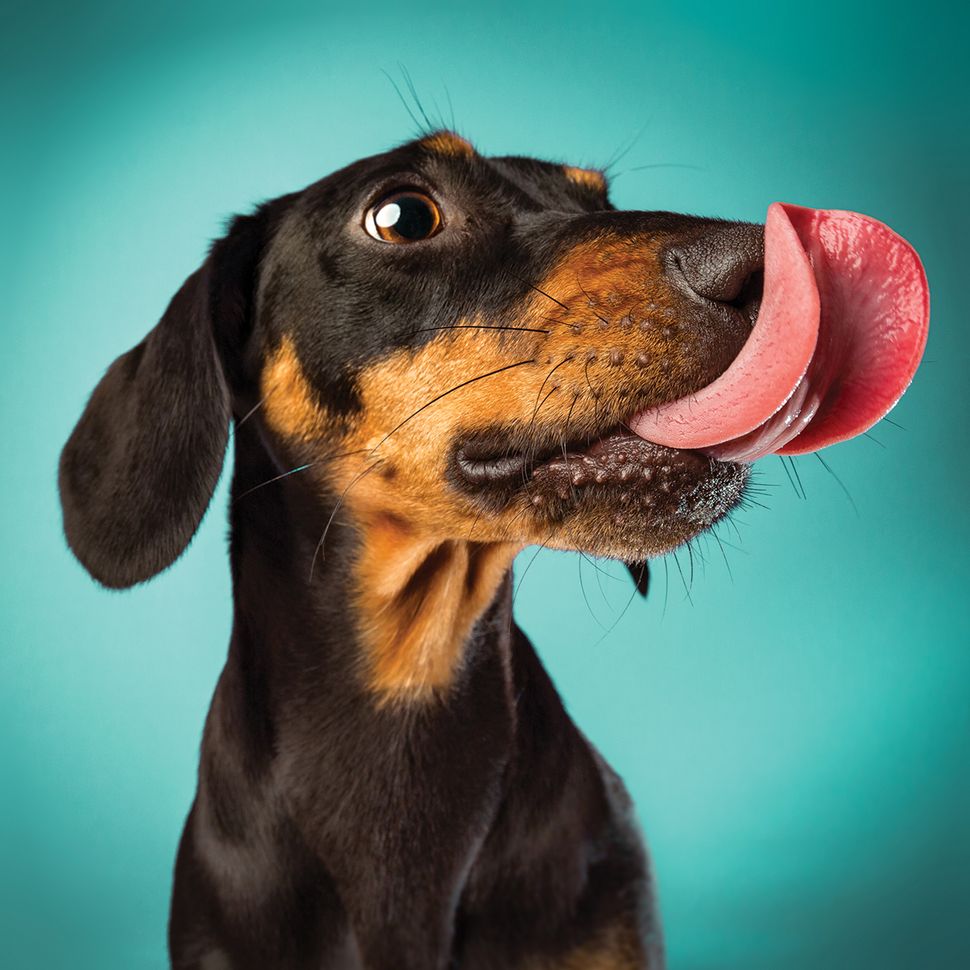 Indoor pet photography tips
The general advice for striking pet portraits is to get down to their eye level and keep a sharp focus on the eyes. You can always take a more creative approach, however, by working with props, fun compositions, and focal lengths. We're not talking dog selfie kits, here…
Start off by reviewing your settings. "I always keep my aperture as low as possible," says Alicja Zmysłowska. "When I'm doing my classic dog portraits I never close it more than around 1.8, as this helps me isolate the dog from the background and create depth in the picture. The blurred background with colorful bokeh gives images a dreamy feeling."
Another way to generate a more artistic image is to come up with a theme or concept, whether this is a color scheme or set of similar props.
Fun poses and expressions can also yield unique photos. "If I want dynamic shots I try to encourage the dog and keep them excited," says Alicja. "Throwing treats or toys in the air to capture their expression is always interesting." Try to find novel ways to get your subject to interact with the environment you're in.
Some of Alicja's dog poses are tricks that they were taught before the shoot, like hugging each other, or jumping up in the air and waving their paws. "It is good to teach your subject different tricks or to look for models that already know them."
Other creative approaches include photographing subjects from behind, high or underneath, zooming in for a tight composition that includes only their paws or tail, or crafting your own colorful backgrounds. Be imaginative.
01. Use their favorite toy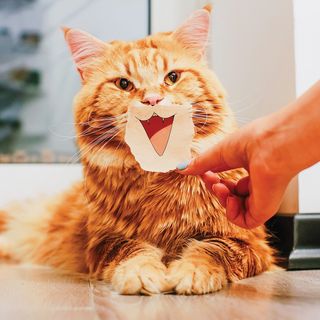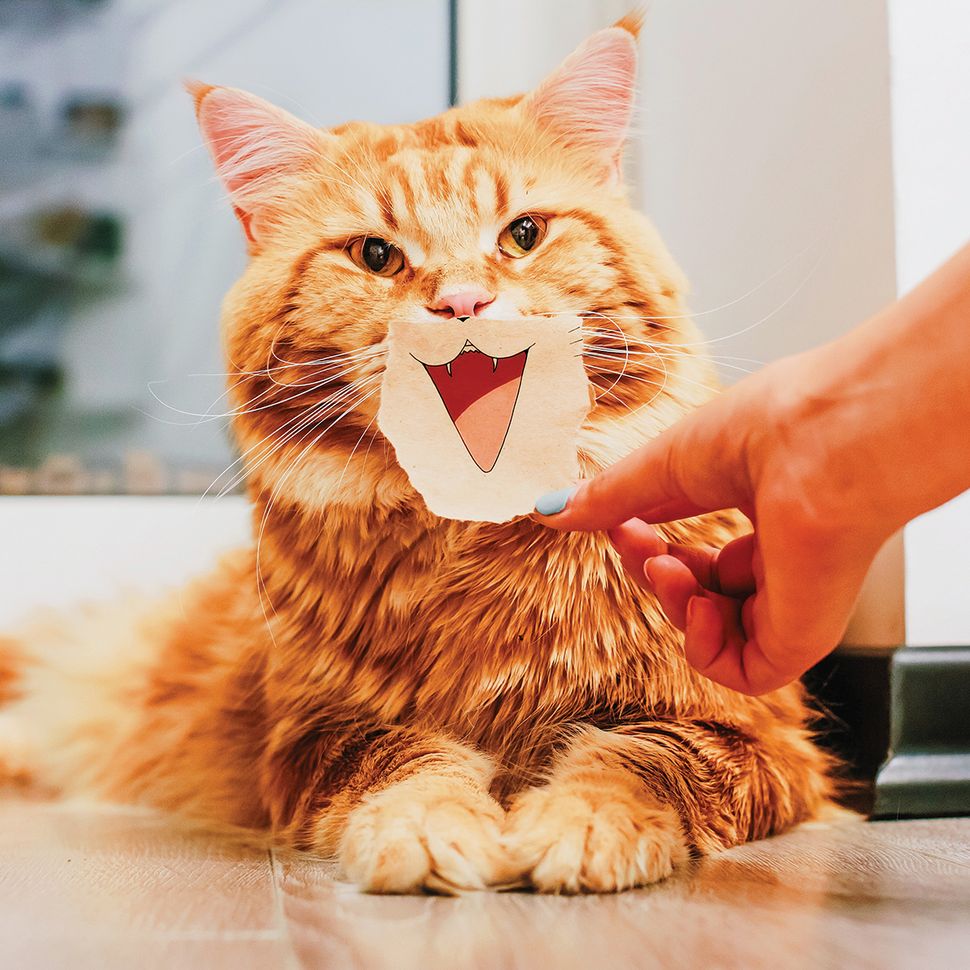 Photographing an animal with their favorite rope or snack can add character, not to mention a playful sense of mischief. Think about fun behaviors that you can shoot, like catching a ball mid air, or pawing a bone. These can act as a focal point and help them to relax, too.
02. Capture fun poses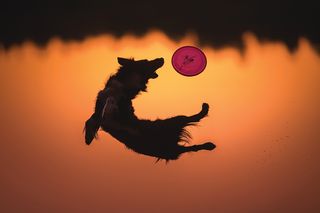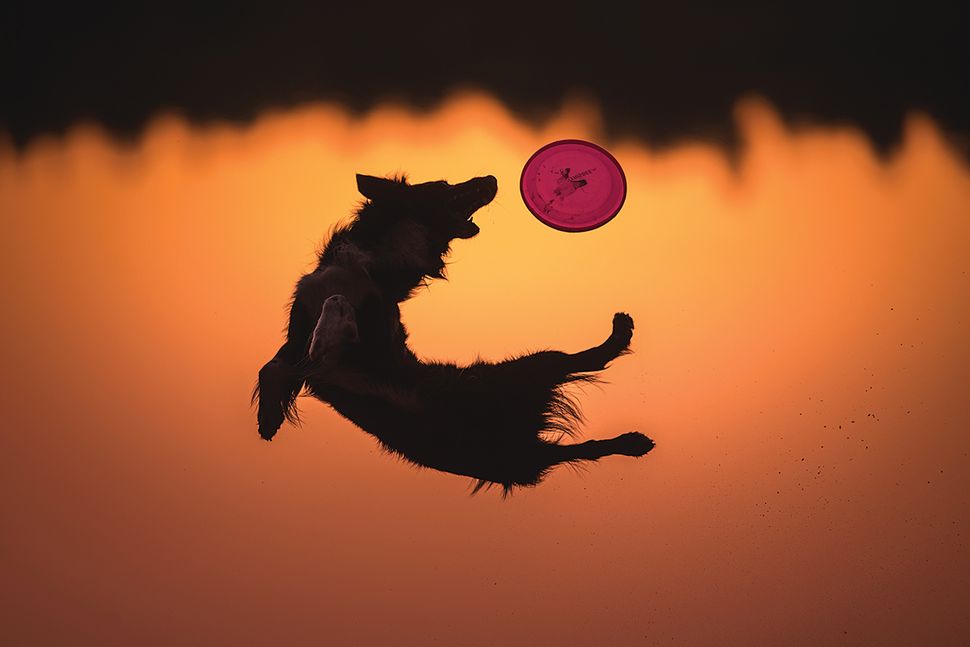 Pets don't understand posing instructions in the same way that normal models do, so you'll have to be creative when it comes to directing them. Dogs are arguably much easier to position and train than smaller animals, and toys and treats can be used as a motivation for good behavior. To encourage eye contact in a certain direction, for example, get an assistant or helper to hold a reward at a certain height.
Read more
Best camera for portraits cameras and lenses perfect for portraits
Best Canon portrait lenses for EOS DSLR users
Best pet camera: talk and play with your dog or cat when away from home