The Samyang V-AF 24mm T1.9 is one of a trio, advertised as the world's first autofocus cine lenses for Sony E-mount cameras. The other two are 35mm and 75mm primes and all three have a virtually identical size and weight, as well as sharing the same bright T1.9 light transmission rating and overall feature set. Samyang plans to extend the series with similar 45mm and 20mm lenses by mid and late 2023 respectively. The lenses are sold under the Rokinon name in North America.
Read more:
Samyang V-AF 35mm T1.9 review
Samyang V-AF 75mm T1.9 review
Specifications
Mount: Sony E (FE)
Autofocus: Yes
Full-frame: Yes
Stabilization: No
Lens construction: 11 elements in 8 groups
Angle of view (FF / APS-C): 83.7 / 60.9 degrees
Diaphragm blades: 9
Maximum aperture: T1.9
Minimum focusing distance: 0.19m
Maximum magnification ratio: 0.21x
Filter size: 58mm
Dimensions: 72x72mm
Weight: 280g
Key features
A key feature of all lenses in the Samyang/Rokinon V-AF line-up is that they have a unified compact and lightweight design, measuring 72x72mm and weighing just 280g. That's no mean feat considering the spread of focal lengths and the fast T1.9 light transmittance rating. The dual advantage for filmmakers is that the lightweight design makes them ideal for shooting with a drone, while the uniformity enables lenses to be interchanged without any adjustments when using a gimbal. This also applies to the geared manual focus ring.

Another bonus for video capture is dual tally lights, one forward facing at the front of the lens, and one at the side. This makes it easy for videographers and their subjects to see when recording is in progress. There's also a focus hold button and dual-mode switch, the actions of which can be customized with Samyang's optional Lens Station.

There's further trickery at the front of the lens, with a mechanical and electronic linkage that enables V-AF accessories to be fitted. The only catch here is that Samyang doesn't currently offer any accessories, although there are some in the pipeline for launch later in 2023.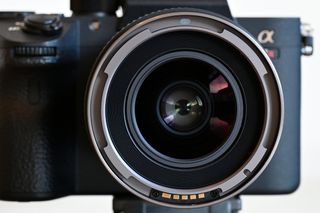 Build and handling
Despite the lightweight design, build quality feels very robust and the lens features six weather-seals around all the main joints, custom mode switch and AF hold button. Both the rear mounting plate and front-end accessory mount are made from metal and feel very durable.

Autofocus is based on a linear stepping motor. It's quick and virtually silent in operation, while also enabling smooth autofocus transitions during video capture. Manual focusing is very refined, with a linear action for the focus ring that's based on 300-degrees of rotational travel. Again, this can be customized with Samyang's Lens Station.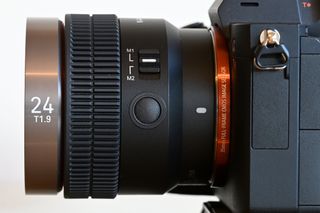 Performance
The 24mm focal length gives a generous viewing angle of 83.7 degrees on a full-frame camera, shrinking to 60.9 degrees with an APS-C format body, at least when using the whole area of the image sensor. Indeed, levels of sharpness are excellent right out to the corners of the whole frame, making the lens eminently suitable for shooting high-resolution stills with a regular aspect ratio, as well as for capturing 8K video footage.

Sharpness remains highly impressive when shooting wide-open at T1.9, while bokeh is pleasantly soft and remains very good when stopping down a little, helped by a well-rounded nine-blade diaphragm. Naturally, the depth of field tends to be greater than when using the companion 35mm and more especially the 75mm lenses in the series but with a minimum focus distance of 0.19m, bokeh looks very attractive when shooting close-ups.

Another performance benefit is that color rendition is not only very pleasing, but standardized throughout the range of Samyang's V-AF lenses. Vignetting is fairly minimal even when shooting wide-open at T1.9 and resistance to ghosting and flare is very good. Color fringing is minimal but barrel distortion can be a little noticeable. All in all, performance is excellent.
Sample images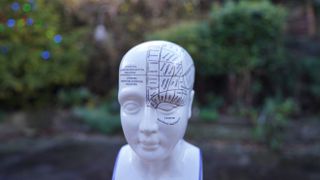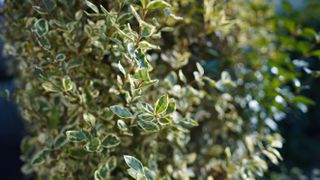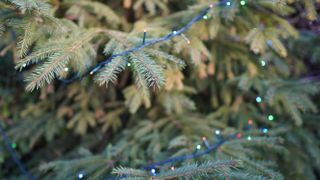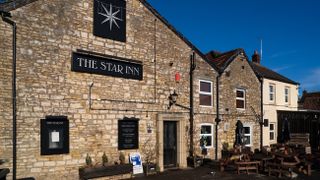 Lab results
We run a range of lab tests under controlled conditions, using the Imatest Master testing suite. Photos of test charts are taken across the range of apertures and zooms (where available), then analyzed for sharpness, distortion and chromatic aberrations.

We use Imatest SFR (spatial frequency response) charts and analysis software to plot lens resolution at the center of the image frame, corners and mid-point distances, across the range of aperture settings and, with zoom lenses, at four different focal lengths. The tests also measure distortion and color fringing (chromatic aberration).
As our Sony a7R III test body reports apertures in f/stop values rather than t/stops, this is how they are recorded in our lab graphs.
Sharpness: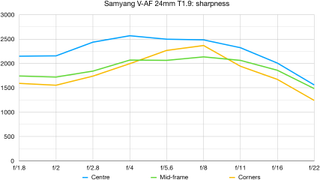 Levels of sharpness are excellent, not only across the whole of the image frame but also throughout the entire aperture range.

Fringing: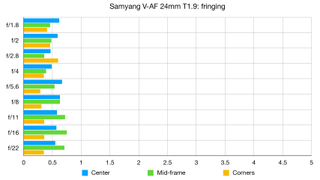 Chromatic aberrations are negligible from the center of the image frame right out to the extreme edges and corners.

Distortion: -1.71
Barrel distortion can be a little noticeable when uncorrected, and is a little worse than from the companion V-AF 35mm lens.
Verdict
Currently the most wide-angle lens in Samyang's new unified range of cine primes for Sony E-mount cameras, it's compact and lightweight yet strongly built and delivers very convincing performance in every respect. Tally lights built into the front and side of the lens add to the attraction, along with an electronic connection for forthcoming accessories. It's also plenty sharp enough for high-resolution full-frame stills as well as 8K video. All in all, it's a great cine lens at a very attractive price.
Read more:
• Best camera lenses to get
• Best Canon lenses
• Best Nikon lenses
• Best Sony lenses