We are seeing some great Prime Day camera deals popping up this year, but we have just spotted these two Amazon UK offers on the full-frame Sony A7II. Which you can now buy with a standard zoom for just £769, or body only for a ridiculously-low £639. This is the camera that I would strongly recommend if you are looking for a beginner camera - or if you are an enthusiast looking to move across from DSLRs. At this price you really can't go wrong.
The Sony A7 II is a great mirrorless camera from a great family of mirrorless cameras. This 24-megapixel full-frame model is the second generation A7 (the first-ever full-frame mirrorless camera). And the Mark II model is particularly notable as it has the Sony's built-in 5-axis image stabilization, as well as the large sensor.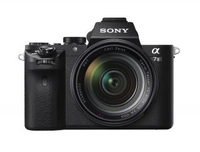 Sony A7 II full-frame camera + 28-70mm lens |
was £1,099 | now £769
£330 off the price of this second-generation full-frame mirrorless camera from the Sony A7 stable. This model adds in-body image stabilization to the mix for steadier shooting. This all adds up to a spectacular full-frame mirrorless deal (and yes, this price does include the 28-70mm zoom).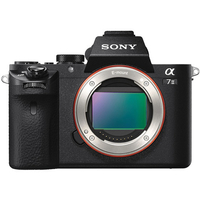 The Mark II is a serious step on the original Sony A7 (which I own myself, and bought in an Amazon sale about five years ago), but the A7 II is a completely different proposition, with Sony's 5-axis in-body stabilization, improved autofocus and enhanced video.
The A7 II has a full-frame 24.3 megapixel sensor, hybrid contrast/phase-detection autofocus improved ergonomics and an ISO 50-25,600 ISO range. It doesn't shoot 4K video, but it can shoot full HD at up to 60/50fps. The A7 II also has Wi-Fi built-in and a tilting rear screen.
The deal itself is very similar to ones we have seen in the past - but I am amazed that with current double-digit inflation and rising camera prices, that Amazon is still able to bring this camera at this price.
M
Read more
• Sony A7 vs A7 II vs A7 III: How do they compare?
• These are the best mirrorless cameras you can buy right now
• How to choose the best Sony camera