For many camera phone fans, the selfie camera has continually been a bone of contention. Whether it's housed in a notch or a punch-hole, the front-facing camera can't help but disrupt the display. However, in June 2019 Chinese camera phone manufacturers Xiaomi and Oppo displayed a prototype phone with a selfie camera incorporated under the screen, a development in technology that would swiftly solve the selfie camera problem.
However, this camera phone prototype was far from being able to be put into production. Oppo and Xiaomi both announced afterwards that the image quality of the under display camera just wasn't quite up to scratch. This is apparently because the camera wasn't able to receive enough light through the display, so the photos come out looking too dark.
• Read more: Best camera phone
However, the concept of an under display camera captured the imagination of camera phone users, who are eager to see this technology hit the market.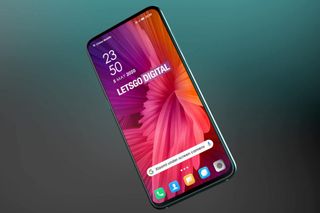 Luckily, tech website LetsGoDigital has discovered that Xiaomi filed a patent for a camera phone with an under display camera on 29 April 2019. However, the patent was only approved on 24 April 2020, after which it was published in the WIPO Global Design database. LetsGoDigital has also produced a series of renders using the patent images to show what a camera phone with an under display camera might look like.
While a patent doesn't necessarily mean that the technology will definitely come to market, it's certainly exciting to see that camera phone manufacturers are continuing to explore this new technology.
Read more
Best lenses for iPhone and Android phones in 2020: add on phone lenses
Best budget camera phone: these are the best cheap camera phones right now
Best iPhone for photography in 2020: from the iPhone 7 Plus to 11 Pro