What a week for camera news it's been. Canon finally announced a camera that had already leaked twice (once by Canon itself, once by Adorama), and it's a full-frame mirrorless camera that very few people would have predicted.
We also saw a new camera announced by Leica – a very exciting new camera – albeit one that looks suspiciously similar to a Panasonic camera (with a reassuringly expensive Leica price tag, of course).
Bizarrely we also got a new Yashica camera – a 35mm film one, no less – along with the world's first ever 108MP camera phone. Though you don't need 108 megapixels to use the new Adobe Phone Camera…
These are the five biggest camera news stories of the week!

Canon EOS Ra astrophotography camera is official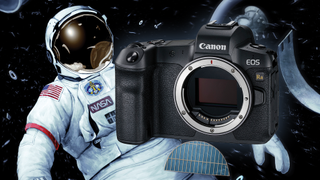 The Canon EOS Ra – after being leaked by Canon itself in September, then leaked by a retailer 24 hours before it was officially revealed by the manufacturer – was finally announced this week.
Canon's first astrophotography camera since 2010, it's the first full-frame astro cam that doesn't require external power as well as the first that shoots 4K video. It uses a modified version of the standard EOS R sensor:
"Positioned in front of the CMOS imaging sensor, The EOS Ra's infrared-cutting filter is modified to permit approximately 4x as much transmission of hydrogen alpha rays at the 656nm wavelength, vs. standard Canon EOS R cameras. This allows for a higher transmission of deep red infrared rays emitted by nebulae, without requiring any other specialized optics or accessories…"
Read more: Canon EOS Ra astrophotography camera officially announced, following leak

Rise, Lord Vader: Leica SL2 announced
With all the fuss over Sony, Canon, Nikon and Panasonic mirrorless cameras, it's easy to forget that Leica makes full frame mirrorless cameras too. The new Leica SL2 (codenamed "Vader" while in development) is an evolution of the Leica SL 24-megapixel mirrorless camera, launched in October 2015.
Leica is perhaps most famous for its legendary M-series rangefinders, but it also makes much more practical, modern cameras for working photographers. And while it's true that Leicas are just too expensive and esoteric for most people, they do bring an interesting and very different perspective to camera design and operation.
The original Leica SL was a very neat, minimalist mirrorless camera with a unique look and feel, and the Leica SL2 carries on that tradition with some of the very latest mirrorless technologies, including a 47-megapixel full-frame sensor and 5-axis in-body image stabilization…
Read more:
Hands on: Leica SL2 review
Leica SL2 joins the full frame mirrorless camera party in its own unique style

New Yashica MF-1 35mm camera and film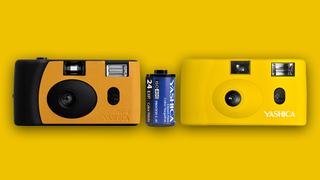 Yashica is back from the dead once again, with the release of a new 35mm film camera: the Yashica MF-1 Snapshot Art Camera. It is joined by a trio of new 35mm ISO 400 film stocks, one color, one black and white, and one called "Golden 80s".
Unlike its previous release – the ill-fated and abominable Yashica Y35 "digiFilm" camera, which was a sad electronic mockery of an analogue camera – the Yashica MF-1 is a true 35mm film camera. Likewise, the new films are real 35mm rolls, not the ludicrous popinjays that were the digiFilm modules for the Y35.
While it's a real film camera this time around, it is a low cost point-and-shoot with a 31mm f/11 lens and a fixed shutter speed of 1/120 sec. It has a built-in flash (with a lifetime of 3,000 discharges) and accepts a single AA battery, which will take 120 shots with flash…
Read more: Zombie Yashica releases new 35mm films and camera, the Yashica MF-1

Xiaomi's 108MP camera phone is here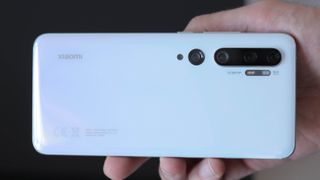 With the Xiaomi Mi Note 10, the Chinese manufacturer has become the first brand to launch a 108-megapixel camera phone – and it also sets a new record by having five rear cameras, too. Even the battery is an over-the-top affair that is likely to power you through the longest days with juice to spare.
In addition to its pixel count, the Mi Note 10 also excites us with its zoom. It features two telephoto cameras, one with a 2x optical zoom and a 12MP resolution, and another with a 5x optical zoom and a 5MP resolution, the latter loaded up with OIS.
While most greeted the phone and its technical achievements warmly, Fujifilm wasted little time in throwing shade at the Xiaomi by slyly comparing its sensor size to the 100MP GFX 100…
Read more:
Hands on: Xiaomi Mi Note 10 review
108 megapixel camera phone with 5 lenses! Xiaomi rewrites the record books
Fujifilm throws shade at Xiaomi with its "welcome" to the 100MP club

Adobe Photoshop Camera announced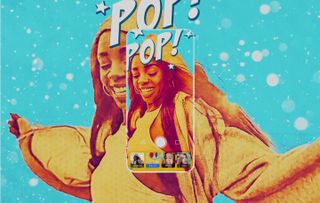 Adobe has announced a fascinating new camera phone app called Adobe Photoshop Camera – "an app that re-imagines what's possible with smartphone photography".
Powered by the company's Sensei technology, Adobe Photoshop Camera uses artificial intelligence to detect what you're shooting and suggest edits and filters – referred to, distressingly, as 'lenses' – to enhance and add creativity to your photos directly at the point of capture.
By enabling photographers to consider and add these effects as they are taking a photograph, as well as removing the need for any Photoshop knowledge to add them manually, this could fast become one of the best photo apps both for casual photographers and the Instagram crowd…
Read more: Adobe Photoshop Camera "brings Photoshop magic to the point of capture"

Black Friday deals:
The best Black Friday camera deals in 2019
Amazon Black Friday camera deals: our predictions for Black Friday 2019!
B&H Black Friday 2019: what to expect + great camera deals available right now!