The new issue of Digital Photographer is out now!
Subscribe today to get DP delivered to your door and device.
This month we have another amazing issue for you, featuring professional tips, reviews, and practical how-to guides. Here's a sneak peek of what's inside!
Master your filters!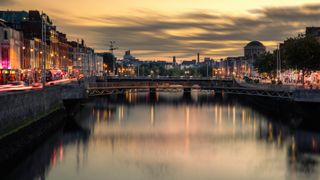 Software is capable of amazing things these days, from correcting exposures and even allowing us to recompose our shots after the fact. There is still plenty of room in your kitbag for a set of hardware filters, however! In our cover feature, learn how to use your polarisers, ND grads and big stoppers like never before by applying them in unconventional ways.
Take a look at the other parts of the Masterclass series, available in issues 266-271, to catch up on what you may have missed.
Get it right in-camera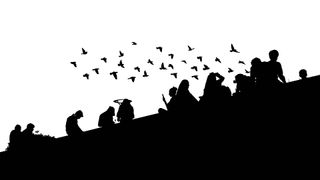 Furthering our theme of capturing incredible shots without software, our Technique Editor, Kim explains how you can shoot print-ready images straight out-of-camera. Learn how to use every feature of your camera, from grid lines to the LCD, custom white balance to hidden autofocus settings, and shoot amazing compositions with minimal hassle!
Life in the fast lane - interview with motorsport photographer Jamey Price
In every issue, we feature an interview with a high-flying photographer in the industry. This month, we sit down with winning motorsport photographer Jamey Price to discover how he transitioned from a Jockey to living his life in the photo pit at the world's most famous race tracks. Buckle up!
Create macro shots with a difference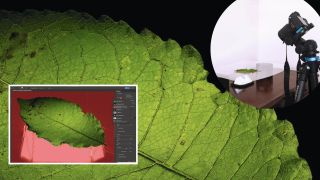 Macro photography never ceases to fascinate us. It has the amazing power to reveal the world in a way we never usually see it.
In this creative project, we explain how to use basic lighting to highlight tiny textures and reveal details in small subjects, to create beautiful botanical photo art. Discover how to set up your shots, arrange your lights and frame your compositions for maximum impact, producing the wow factor without a big budget.
Shoot for a magazine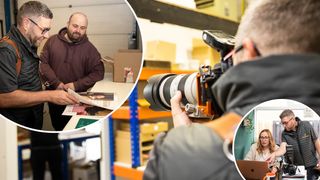 Get your copy of DP Issue 272 today!
Get a digital copy instantly on your digital device
Where to find Digital Photographer
Plus we've got the usual tutorials, interviews, insight and opinion, from a range of experienced pro photographers from across the industry.
Don't miss out on all of this essential professional-level advice. Get your copy of Digital Photographer now.
Why not Subscribe for a print copy or you can read us on your mobile device with a digital subscription.
You can get your copy of Digital Photographer in stores - but if you can't get out, then order a copy direct from us, either in print or digital form.
For printed back issues go to Magazines Direct
For digital editions of the magazine, you have a variety of options available:
Apple app (for iPhone and iPad)
PocketMags app (multi-platform app for Android and other devices)
Zinio app (multi-platform app for desktop and smartphone)
Readly (all-you-can-eat digital magazine subscription service)
Connect with us
Find us on Facebook and Twitter and subscribe to Digital Photographer, to ensure you never miss an issue!
Digital Photographer on Facebook
Digital Photographer on Instagram
Digital Photographer on Twitter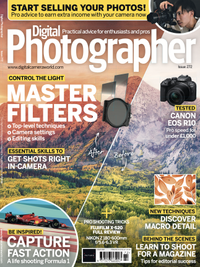 Digital Photographer is a monthly magazine, and the kitbag essential for pros, enthusiasts and amateurs alike!
Inside, you'll find practical guides, shooting tips and techniques from working photographers, plus all the latest industry news.
Read more:
Essential exposure technique: settings for seamless backgrounds
Photo therapy: the art of patience - why it's worth waiting!
Adapt and conquer! Learn to use lens adaptors the right way
Lighthouse photography: learn to compose images of very tall subjects