Xiaomi's sub-brand Poco has remained silent for some time, but after rumblings of new Poco phone with a 64MP camera, the Poco X2 has officially launched in India with, you guessed it, a 64MP camera as well as a dual front camera and a 120Hz Samsung Galaxy S20-smooth screen.
If you've been keeping an ear to the ground, you'll also know that Xiaomi launched the Redmi K30 in select markets - a phone that looks set to claw a spot on our best budget camera phone podium when we get our hands on it. In a turn for the books though, we can confirm that as far as specs go, the K30 and Poco X2 are almost identical twins.
You should still be jazzed about the new Pocophone though, especially if you're in India. The Poco X2's price is excellent given what it can do.
Unlike the original Pocophone which had flagship power, the Poco X2 is more in line with the Redmi K20's midrange specs, also known as the Xiaomi Mi 9T in the west. Powered by a Snapdragon 730G, it won't be quite as top-tier as Snapdragon 8-series devices like the Redmi K20 Pro (aka the Xiaomi Mi 9T Pro), but banging that value drum again - wait until you hear its price.
Its design is premium, there's up to 8GB RAM and 256GB storage inside and the Poco X2 has a giant 4500mAh battery. Additionally, with 27W fast charging, it also powers up quickly, in as little as 68 minutes according to Xiaomi.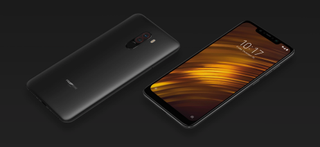 As for those cameras, if features a new 64MP Sony IMX686 main sensor, the second sporting this resolution we've seen to date, with the first made by Samsung and found in the Realme X2 Pro. It's also an impressive 1/1.7" in size. This is combined with an 8MP ultra-wide lens with a 120-degree field of view, a 2MP macro lens and a depth sensor. The notable omission here is the telephoto camera, but with that big pixel-count main sensor, digital zoom could be salvageable in good light.
Onto the most impressive thing about the Poco X2 - selling in India from as little as Rs. 15,999 (approx. $225, £175), it really does scream sensational value for money. While nothing has been confirmed for the west, Xiaomi will be holding a press conference at Mobile World Congress 2020, so there's a good chance we'll find out more about this phone - whatever it ends up being called at the end of February.
Via TechRadar
Read more
• Smartphone news, camera phone leaks and mobile rumors
• Best budget camera phone in 2020
• The best camera phone in 2020
• The best add-on lenses for iPhone and Android phones
• The best gimbals for your iPhone, GoPro and camera
• The best selfie sticks