Astrophotography typically involves pointing your Earthbound camera towards the stars, but have you ever wanted to do the reverse – point a camera at Earth from space, and take photos of our Pale Blue Dot?
Among Canon's fantastic presentations at CES 2021 is a an interactive showcase for one of its compact imaging microsatellites, the CE-SAT-1. In an exploration of the technology, guided by astronaut Marsha Ivins, you can take your own photographs of locations including New York, San Jose, Black Rock City, The Bahamas, Antarctica, Venice, Dubai and Japan from an altitude of 500km.
• Read more: Best cameras for astrophotography
You can zoom the satellite's camera in and out, reposition the frame to compose your image, and capture your own shots into a bank of photos – complete with metadata that gives you the co-ordinates of where your image was taken.
Much smaller than traditional satellites, the CE-SAT-1 (Canon Electric Satellite) is roughly the size of a wine barrel. The first microsatellite built entirely by Canon, it provides a 3-foot ground resolution from a 310-mile orbit within a 3 x 2 mile frame.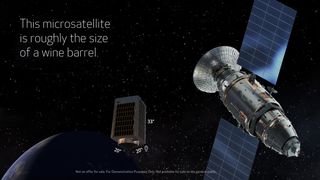 Inside this cutting-edge satellite is some surprisingly familiar tech: a Canon EOS 5D Mark III, outfitted with a 40cm diameter Canon Cassegrain telescope with 3720 mm focal length, with a Canon PowerShot S110 as the secondary wide-angle unit.
"By making high-resolution imaging more accessible, we can develop a more holistic view of our planet. And make better decisions to create a brighter future for everyone on it," says Canon.
"The CE-SAT-1 is making it easier and more accessible to see our world from a different perspective. From tracking ocean pollution and detecting wildlife to traffic management and optimizing crop yields.
"Built with modified consumer grade parts, the CE-SAT-1 is quicker and more cost-efficient to build… the CE-SAT-1 isn't just helping us see the world, but changing how we see it, too."
To learn more about the satellite and take your own photographs from space, visit the Canon microsite.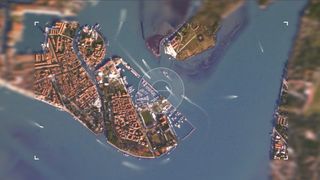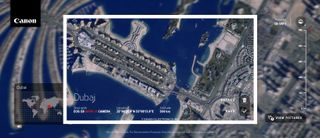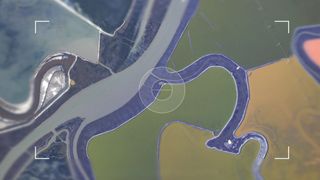 Read more:
Best lenses for astrophotography
Best Canon cameras
Canon EOS 5D Mark IV review