Everyone knows that Sony doesn't make Micro Four Thirds cameras, but it's perhaps less widely known that the Japanese giant DOES make MFT sensors. It's also a specialist in stacked sensor design and high-speed data readouts.
The new IMX472-AAJK MFT sensor is currently marked as 'Tentative' on Sony Semiconductors' own product flyer, so there's no indication as to when it might appear in cameras or, indeed, which cameras they might be.
Camera makers are notoriously tight-lipped about their sensor suppliers and Sony sensors are used in many different applications in commercial and industrial settings, not just consumer cameras – though Sony's data sheet does say specifically that this is designed for 'consumer use digital still cameras'.
Sony IMX472-AAJK MFT sensor key features
The new sensor has 21.46 effective megapixels, which is a barely significant increase over the 21.27MP effective megapixels of Sony's existing IMX272AQK MFT sensor – but both have the same 'active' pixel count of 5,280 x 3,956 pixels, so the image dimensions will be the same.
The key difference is in the speed: the new IMX472-AAJK can read out the 20.89 'active' pixels at 120fps in still photography mode, which is twice the speed of the existing sensor (60fps).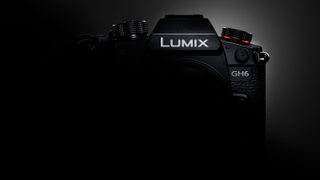 Are new super-fast cameras coming?
We do know that the news Panasonic Lumix GH6 is scheduled for release later this year and the high-speed processing of the new MX472-AAJK sounds like the ideal candidate for that camera – but this sensor's 5.3K horizontal resolution doesn't tie in with Panasonic's planned 5.7K video capture, so we will have to wait and see. (The 5,280 pixel horizontal resolution is quoted for a 4:3 still image aspect ratio, whereas 4K UHD is wider and less tall with a 16:9 ratio.)
Just because a sensor maker designs a new sensor, it doesn't mean camera makers will necessarily buy into it – but at least we know have an idea what the next developments in Micro Four Thirds cameras might be!
Read more:
• Best Panasonic cameras
• Best Olympus cameras
• Best 4K cameras for video
• Best vlogging cameras
• Now you can use Sony E lenses on a Nikon Z
• Sony considering f/1.2 lenses that are "relatively compact and affordable"