Whether your preference is shooting landscapes or city streets, freezing action in its tracks or getting super-close with macro, the secret of a good photograph is being pin-sharp in all the right places, so in this issue's lead feature we share our top tips to shoot it sharper.
And that's not all. Also in this month's N-Photo:

Our Apprentice learns the tricks of the trade for shooting painterly images of pretty plants under the guidance of Royal Horticultural Society photographer Andy Small and his amazing array of homemade props.
Want to shoot everything from wide-angle to telephoto without changing lenses? We put a selection of eight superzooms to the test, including the spanking-new Z 24-200mm – Nikon's first such lens for its Z range.
Also exclusively for mirrorless cameras, we see if the Z 20mm f/1.8 S continues to uphold the Z mount's stellar reputation for image quality in prime lenses.
And in the N-Photo interview, we sit down with Andrea Bruce to talk about how she goes about documenting conflicts in some of the world's most lawless war zones and lives to tell the tale.
We have our usual mix of shooting and photo editing projects to try your hand at.
And as an added bonus, we're giving away a Master Your Camera in 4 Weeks ebook.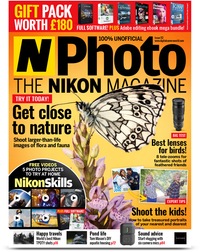 N-Photo is 100% Nikon-devoted, and 100% editorially independent. If you're a Nikon owner and want to improve your images, get the best buying advice and reviews, see some of the world's best Nikon photography, N-Photo is the title for you. Save up to 89% in our trial subscription offer (ends 31 July 2020).
Where to find N-Photo magazine
So rush down to your newsagent today. Or ever better, why not subscribe to a print edition, and have the magazine delivered to your door every month?
Alternatively, we have a number of different digital options available, including:
• Apple app (for iPad or iPhone)
• Zinio app (multi-platform app for desktop or smartphone)
• Pocket Mags (for Android devices)
• Readly (all-you-can-eat digital magazine subscription service)
If you wanted a printed version of any of our most recent issues we have a selection of back issues to choose from in our online store.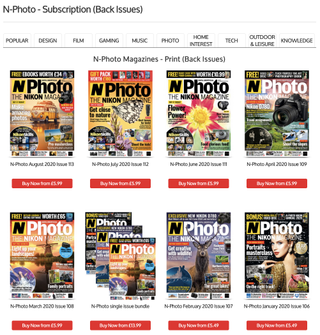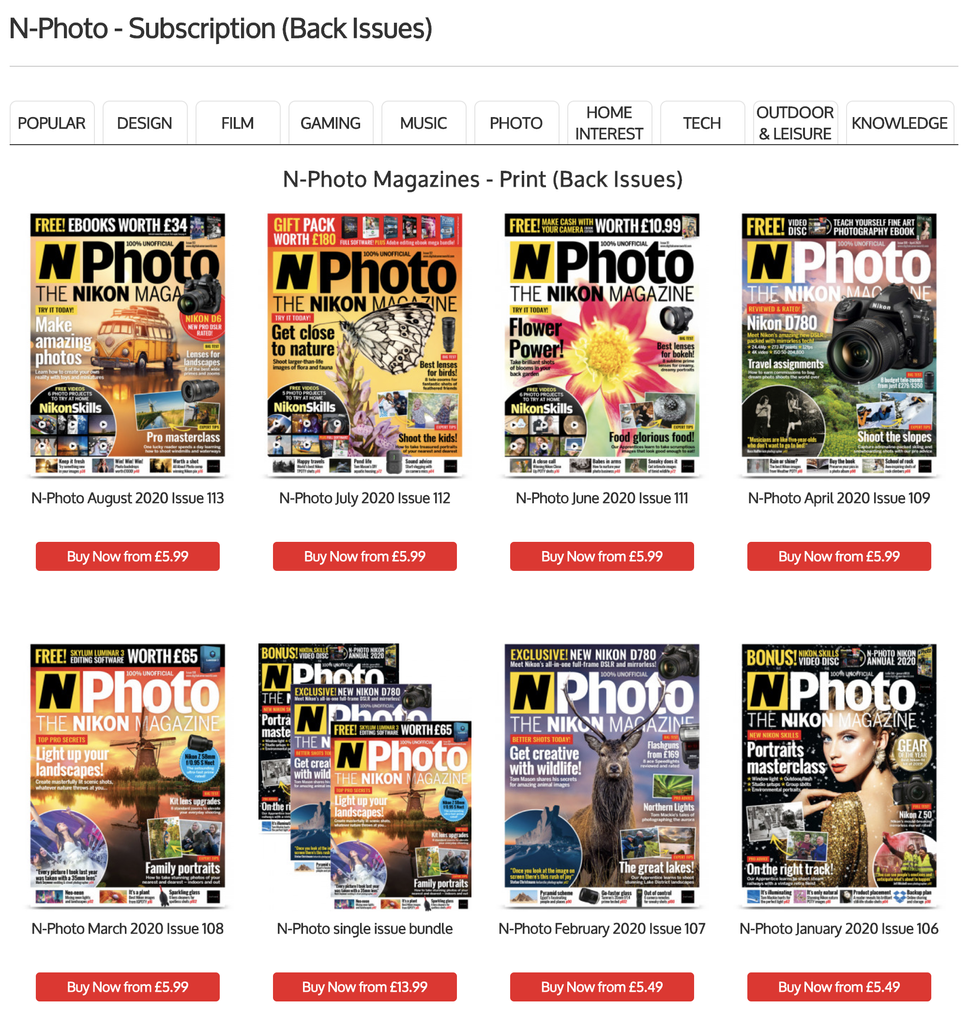 Subscription deals: Our guide to the best photo magazines