Radiant: AI Photo & Video Editor is a new app launched by Radiant that edits your images and video with just a click of a button.
In the world of AI-assisted photo editing, it is very easy to end up with images that look like they were made by a robot. The overuse of HDR is a common issue, making images look over-edited and fake. Radiant's new app uses the power of AI to read and edit each pixel, making subtle yet impressive changes, making the best phones for photography that much more effective.
Radiant Imaging's software was first launched last year on Radiant Photo, a desktop photo editing software that uses AI enhancements for quick edits. The new iOS and Android app provides the same level of image editing whilst on the go, turning phone snapshots into accurately exposed, toned, and colored images. It boasts several helpful adjustment options and features, that do not over-enhance the image.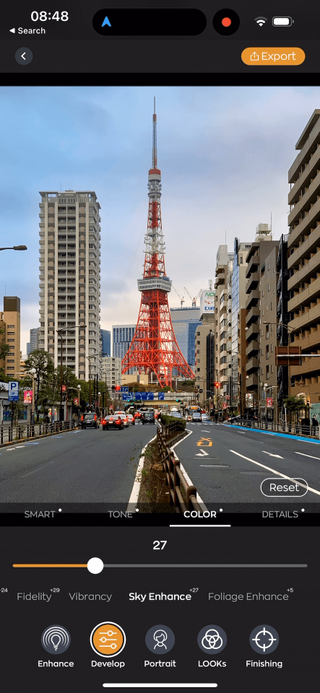 AI scene detection 'automatically edits any photo or video'. Using the auto settings as a starting point, you can alter the image further by manually fine-tuning each element, for a more realistic and considered finish.
Much like the software on Radiant Photo (the main desktop software), the app has a selection of in-depth sliders for altering portraits. Unlike other AI-based editing software, however, Radiant is consciously not 'faking' adjustments, instead 'optimizing' the pixels detected on the face, and with the aid of face detection, this is made more accurate. It will even work on RAW files - reading images from a plugged in drive, or an online folder.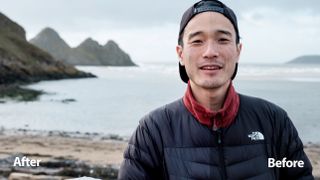 Yet to be won over by AI-assisted instant retouching/ editing, I naturally wanted to give this app a go before writing this article. I was surprised - pleasantly!
After providing the app with a snapshot, it auto-adjusted shadows and balanced color. I have provided a before and after look at the image used, the 'after' section being the auto-adjusted image without any manual tweaking. I may have been won over, even if only to investigate further.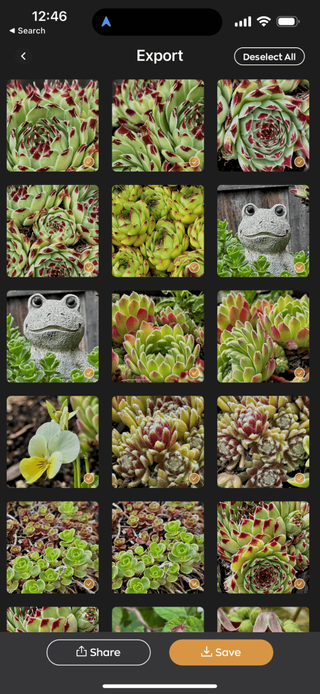 The other main selling point of the app is the ability to use the features on video. I had not previously heard of an app that would instantly color and correctly expose video, especially as a batch of clips. This feature is only available on one of the paid subscriptions, however.
The app is otherwise free to download and use, to a point. There are subscriptions that allow you more customization and fine-tuning on the 'Pro' version. This costs $19.99/£29.99 a year or $3.99/£3.49 per month, or costs $49.99/£49.99 for lifetime access. However, even with the Pro option there is a 30-day free trial to test it before you commit to paying. It is available now for iOS and Android and more information can be found on Radiant's website.
If you wish to learn more about which editing software is right for you, see our guides on the best editing software for photography and the best editing software for video.