Specialist photography manufacturer Lomography have announced the launch of an exciting new lens in their Petzval range on Kickstarter. The Petzval 80.5 mm f/1.9 MKII SLR Art Lens continues the vintage theme of previous Petzval models, being finished in stylish brass. This gives the lens the aesthetic of a lens built in the 19th Century, paying homage to Joseph Petzval, the creator the world's first dedicated portrait optic.
The new model is designed for both stills photographers and video shooters, featuring a bright f/1.9 maximum aperture and is compatible with Canon EF and Nikon F lens mounts.
The key aspect which makes the lens ideal for portrait photographers is the use of a stopless aperture and helicoid focusing mechanism. The lack of preset aperture stops allows total control of the depth-of-field in an image, unlike other lenses on which the photographer must decide between fixed settings, neither of which may be optimal for the current shooting conditions. It is also the perfect option when shooting video as focus and f/stop can be seamlessly altered whilst a clip is being recorded. The minimum aperture is f/16.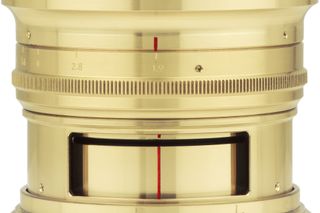 Bokeh is the speciality of the Petzval 80.5 mm f/1.9 MKII. Probably the most notable feature is the optical design of the lens, which enhances the effects of field curvature rather than attempting to correct it, as is the case in the majority of other modern dSLR lenses. This choice by Lomography produces images with a novel optical effect - the self-termed 'swirly bokeh'. This is unachievable using an equivalent 85mm lens from the Nikkor or Canon lens ranges.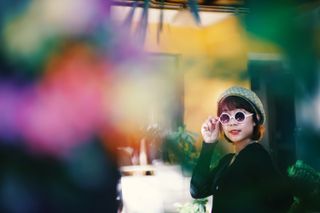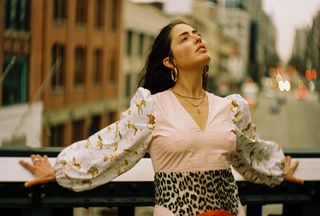 Interestingly the company plans to provide another variant of the 80.5 mm f/1.9 MKII - an Advanced Bokeh Control Edition, featuring a bokeh control ring. This allows 7 strengths of swirl bokeh effect and will be available in a black anodized aluminum finish.
To enable even greater creative freedom the lenses accept additional aperture plates, such as a heart, diamond, star and circle, for further bokeh shaping.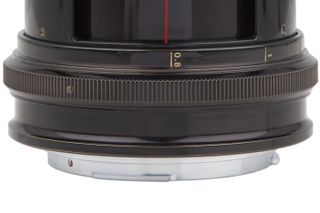 The minimum focusing distance of 0.8m allows frame filling shots, while the 67mm filter thread provides access to a plethora of optional filters. The lens features a construction of 4 elements in 3 groups and weights only 440g, making it highly portable.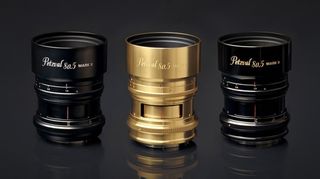 The Lomography Petzval 80.5 mm f/1.9 MKII will be available in three finishes: Black Anodized Aluminum, Brass Satin and Brass Black in both Canon EF and Nikon F DSLR mounts. The estimated retail price will be $449, with deliveries scheduled for June.
Read more
The best Lomo and Lensbaby lenses in 2020