The M.Zuiko Digital 2x Teleconverter MC-20 announced back in January 2019 is scheduled to go on sale from early July 2019. It doubles the focal length of the M.Zuiko Digital ED 300mm F4.0 IS PRO lens as well as the ED 40-150mm F2.8 PRO. It will also be compatible with the ED 150-400mm F4.5 TC1.25x IS PRO lens currently in development.
We've already been able to try out the M.Zuiko Digital MC-20 2x Teleconverter in the field, so read our review to find out what we think. Allowing for the 2x crop factor of the Olympus sensor, this gives the 300mm f/4 lens, for example, an equivalent focal length of 1200mm at f/8 – and increases its close-focus magnification to an amazing 0.96x (35mm equivalent), which is macro territory.
The MC-20 uses 9 optical elements in 4 groups to suppress aberrations and maintain the optical performance of the lens it's attached to. It's also dust, splash and freeze-proof. It will be available from early July at price of £399.99/$429.99.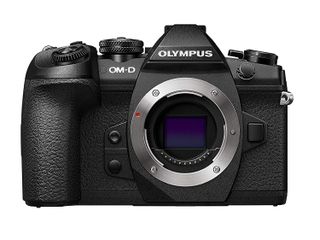 OM-D E-M1 Mark II Version 3.0 firmware upgrade
Even more interesting to owners of the Olympus OM-D E-M1 II is that the new Version 3.0 firmware upgrade brings big improvements to the autofocus system.
It now includes the latest Olympus autofocus features, including C-AF Center Priority for better tracking of moving objects, Group 25-point and C-AF+MF for instant manual focus capability in C-AF mode.
The E-M1 II now uses the autofocus algorithm from the flagship OM-D E-M1X for improved precision with still subjects in the S-AF mode, and 'active' use of on-chip phase detection AF sensors has improved the autofocus performance when shooting video.
The autofocus low-light sensitivity has been improved too, and is now -6.0EV (with an f/1.2 lens attached).
Olympus has also improved image quality on the OM-D E-M1 II, claiming a 1/3-stop improvement in high-ISO noise control and adding a Low ISO Processing (Detail Priority) setting. The firmware update also brings faster RAW processing via USB RAW Data Edit and the Olympus Workspace image-editing software.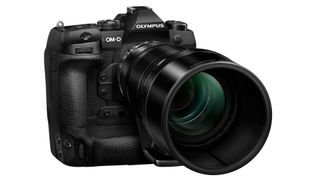 Olympus E-M1X firmware Version 1.1 firmware upgrade
The Olympus OM-D E-M1X also gets a firmware upgrade, but this is relatively minor by comparison and simply includes the USB RAW Data Edit feature that goes with the Olympus Workspace image editing software.
This software also gets an update to include a Focus Stacking feature for up to 999 images shot in the focus bracketing mode, and a Lighten Composite feature for creating images like the in camera Live Composite mode – there's a Darken Composite option too.
Both camera firmware updates and the Olympus Workspace software update are available now from the Olympus website.
Read more:
• The best Olympus cameras you can buy today
• The best Olympus and Micro Four Third lenses to get right now
• The best cameras for professionals