Launched in 1992, NanGuang has grown to become a name to be reckoned with in the LED lighting market. Now in the process of a major rebranding, the newly christened NanLite is celebrating its new identity with a host of new products, including the Forza range of monolights.
Equipped with a COB LED, the Forza 500 and Forza 300 have an output of 500W and 300W respectively - an impressive power level for the relative size and weight of the heads themselves. And then there is a mini 60W version too.
At just 31cm on its longest dimension, the largest light in the family, the Forza 500 weighs in at a mere 2.6kg, yet despite this puts out 66300 Lux of illumination, at 1m from the subject.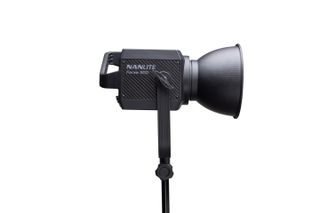 The remaining members of the family cater for users of all experience levels and requirements. The entry level model is the Forza 60, which provides 11950 Lux output and a max 20cm, 800g body. Meanwhile the Forza 300 bridges the gap, providing a balance of weight and power with 43060 Lux and 2.3kg weight. This model shares the 31cm length of the Forza 500.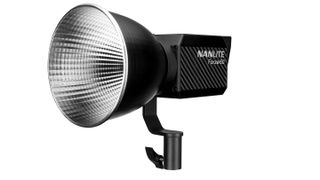 Colour fidelity is also guaranteed with a high Colour Rendering Index (CRI) of 98, while colour temperature is a balanced 5600K. Handily all of the units can be power-adjusted in stepless increments, from 0-100% brightness. The controls are also discrete from the lights themselves, allowing easy adjustment to settings even when the heads are placed high off the ground. They are also 2.4G wireless and DMX compatible, for remote control.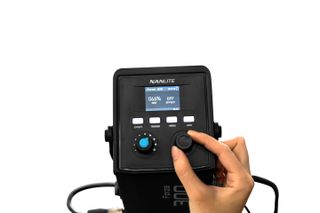 Additional features consist of a range of built-in special effects. Flash, storm, TV, and flickering (faulty) bulb are unique lighting effects which mimic ambient lighting conditions - useful for videographers. Meanwhile, compatibility with universal Sony battery systems increases the versatility of the units.
Accompanying the Forza lights in the initial range of NanLite branded products are the Compac, LumiPad and PavoLite Tube ranges, providing a wealth of new lighting solutions.
The Forza 60, 300 and 500 are priced £249.95 ex. Vat ($289 approx), £874.95 ex. Vat ($999 approx) and £1,649.95 ex. Vat ($1990 approx) respectively.
Read more:
The best LED light panels in 2019