If you're looking for an all-in-one solution for editing, organizing, and showcasing your work, but don't want to go down the Adobe route, say hello to this amazing holiday offer and grab a massive $372 discount on Mylio Photos+, Radiant Photo, and Viewbug - all for just $99 for a whole year!
Dive into a world where memories aren't just stored but celebrated. With Mylio Photos+, seamlessly organize and protect your cherished moments, while Radiant Photo transforms them with a touch of magic in its rich editing suite, and Viewbug offers a stage for their grand debut.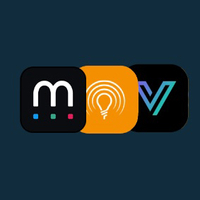 Mylio Photos has significantly transformed lately, introducing more ways to share, safeguard, and relive your memories. With Shared Albums, sharing photos with family and friends becomes faster and more private.
Spaces allow you to organize pictures based on their purpose, while Mylio Drive ensures that all your scattered photos across different devices remain easily accessible.
Award-winning Radiant Photo can transform your pictures into stunning images in seconds with no expertise needed. See your memories come alive, exactly how you imagined them.
While also gaining an all-access pass to Viewbug with exclusive rewards to showcase your beautiful photos to a global community of photo enthusiasts, join premium contests, get daily rewards, and connect with like-minded creators from around the world.
Now for a limited time, you can get a year of Mylio Photos+, Radiant Photo, and Viewbug all for just $99 This incredible deal is priced the same as an annual subscription to Mylio Photos+, meaning you essentially receive Viewbug Premium, and Radiant Photo for free!