Moment started making lenses a decade ago, with the mission to turn your phone into a better camera. The T-Series is the next progression, bringing mobile photography and filmmaking ever closer to what you can capture on a traditional camera.
Designed for the latest generation of the best camera phones, the T-Series also sees Moment back to supporting Android with lenses that support bigger camera sensors and wider apertures. Adding another layer of glass and re-inventing the patented bayonet interface.
• These are the best lenses for iPhone and Android phones
The new T-Series captures the magic of what Moment first created with the company's original Wide 18mm lens: optics that are crisp, easy to use, and ready for any adventure. Sharp edge-to-edge, these new lenses bring a new perspective to your phone.
These new T-Series lenses will feature fan-favorite focal lengths of a 14mm fisheye, 18mm wide-angle, 58mm telephoto, Macro 10x, and finally the company's anamorphic lenses that come in either a 1.33x or 1.55x squeeze – with options of blue or gold flare.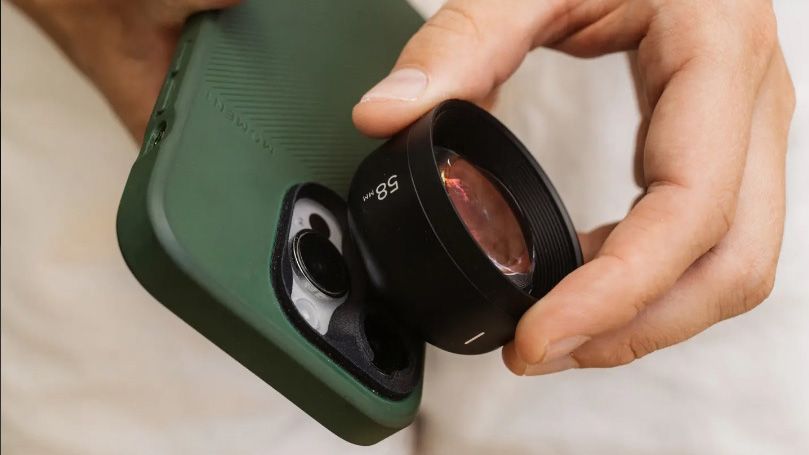 What makes these new T-Series optics better than the previous generations are that Moment has redesigned them from the ground up, adding more glass to the lenses, lenses resulting in increased resolution and improved MTF scores (to match the up to 108MP sensors in today's smartphones).
High-quality, low-dispersion fluorite optical glass also reduces chromatic aberration and purple fringing, with additional elements aiding in less distortion and improved edge resolving power. These improvements result in materials equal to those that Sony reserves for its high-end GM professional lenses, according to Moment.
The manufacturer has also improved the bayonet mount for the new T-Series lenses, increasing the size by 20% to support new, wider main cameras and the addition of sensor-shift stabilization. This increased space enables more light to reach the sensor on your phone, and reduces the chance of vignetting while taking images or recording video.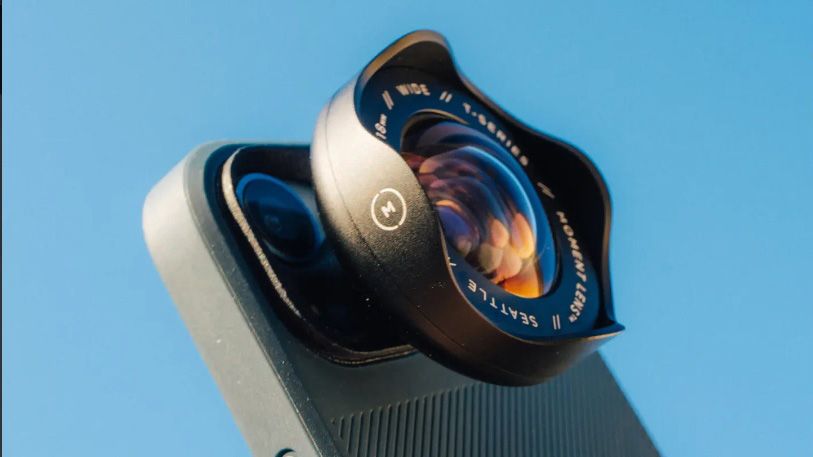 What Happens to M-Series Lenses?
Nothing! Moment plans to keep them available to customers for years to come, especially for anyone rocking a phone made before 2022. The company still has plenty of phone cases for Pixel, Galaxy, and iPhones – even as far back as the iPhone 8 or Pixel 1!
If you own M-series lenses, here is what you need to know…
1. Future iPhone compatibility
Moment intends to continue making M-Series, drop-in lens mounts for future iPhones. It can't guarantee they will work with the same level of sharpness or without vignetted corners, but will functionally make sure you can mount your M-Series lenses on future iPhones.
2. Future Android compatibility
We're at the end of the line for M-Series kit working with new Android phones, since most have moved to lens interfaces that are too large for the bottom of the lenses. Moment will continue to support older models with Android cases, but all the new Android cases will be T-Series only.
3. Trade-In Program
Moment is offering a 120-day trade-in program for existing customers. Send in your M-series lenses, the company will check their quality, and send you a store credit to pick up any of the T-Series gear.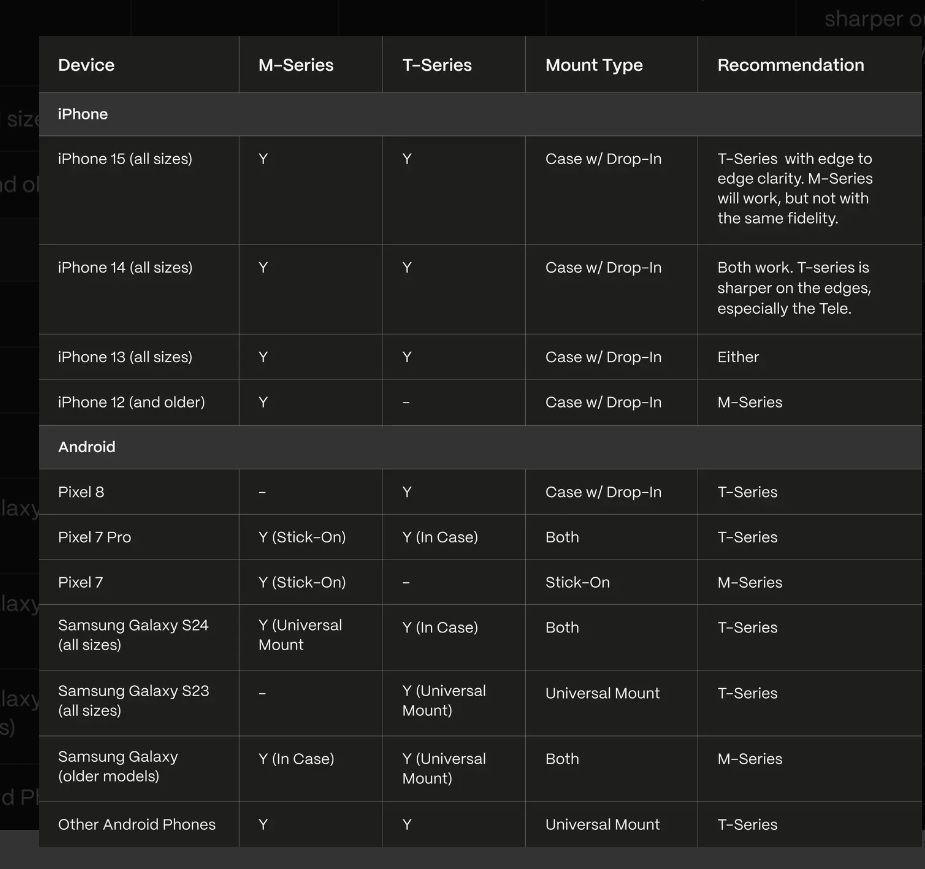 Check out the best iPhones for photography and the best Android phones – including the best Samsung phones, the best budget camera phones and the best burner phones.