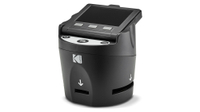 Kodak Scanza film scanner –$127.99
We have just spotted this one-day deal at Amazon.com which knocks $100 off the recommended retail price of this film scanner. It can convert 35mm, 126, 110, Super 8 & 8mm negatives and slides into digital image files using its built-in 14 megapixel sensor.
Expires: midnight 13 July 2019 (Pacific Daylight Time)
Code: not needed
There is still over a month to go until Amazon Prime Day 2019 - but we have just spotted this great camera deal at Amazon UK.
This desktop film scanner is built for convenience. It is surprisingly small, but you get a 3.5-inch tilting colour monitor for image previews, and scans are saved straight to an SD card - so no computer or additional software required. But there is a USB connection too, so you can link up the unit to your Mac or Windows PC.
Several film holders are included, allowing you to scan 35mm, 126, 110, Super 8 and 8mm film negatives and slides.
The Kodak Scanza is on special offer at Amazon for today only for just $127.99 until midnight (PDT).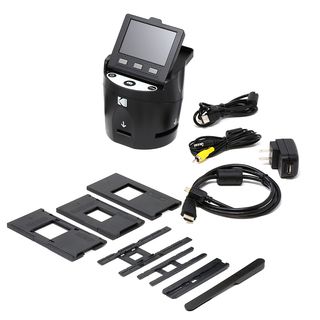 Read more:
• The best film scanners in 2019
• Digitizing slides and prints using a DSLR or mirrorless camera
• Digitizing slides and negatives using a scanner