Canon has submitted a patent application for a smartphone camera system that will enable users to use multiple smartphone camera lenses at once.
This seems like a pretty out-of-character patent submission from Canon as, until now, it has never ventured into the world of smartphone cameras. Rumors started circling early in the year when it was reported that Canon was keeping watch on the smartphone market, and phone camera developments.
This new patent lends further credence to the idea, since it details a new camera system for smartphones, with sights set on producing what could be the best camera phone for photography.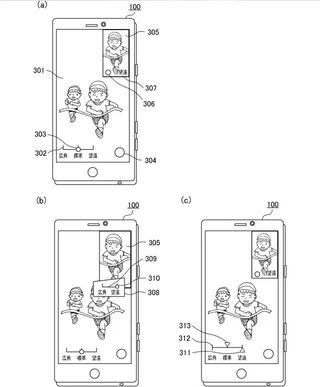 The patent has been helpfully outlined and shared by Toruara Photo. The main focus of the submitted patent is to make use of the smartphone's many lenses. Most modern phones have several different camera lenses, often of varying focal lengths, but as a rule only one is used at a time.
The patent outlines a system that allows multiple captures from multiple camera systems simultaneously. For example, one of the images on the patent application (pictured above) shows a phone recording a race scene at a wide angle and, at the same time, a smaller viewfinder being used to capture photographs using the telephoto lens. I imagine this could also be true for shooting a video at different focal lengths at the same time.
The same patent also mentions using the same system to seamlessly switch between focal lengths/lenses, without the camera having to jump between lenses. We have all been there when we are trying to take a photograph of something with our phones and having it annoyingly jump between lenses. Canon's system would, supposedly, prevent this.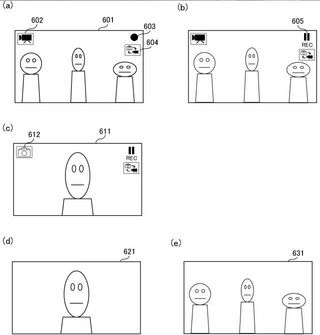 This patent submission by Canon is an interesting one, as no one knows what this means. Are Canon thinking about creating their own smartphone or phone-like camera, like the Leica Leitz Phone 1? Maybe a compact camera like the Canon Powershot V10 but with multiple lenses?
I suspect the real goal is licensing to smartphone manufacturers. There is much to be gained for camera manufacturers by collaborating with phone manufacturers thanks to the volume of their sales. Canon can offer both technology (the patent) and, if they choose, the clout of the brand. Recently we have seen such collaborations with Leica and the Xiaomi 13 Pro, and when Hasselblad teamed up with OnePlus for the optics of the OnePlus 11 5G.
I for one am intrigued to learn more and to follow Canon's venture into the world of smartphones. Phone photography and videography are becoming more popular and with higher quality tech the future will be exciting!
For more information on the best smartphone for photography or the best smartphone for vlogging, see our helpful guides.