If you are a Leica loyalist, you might know the significance of the Leica 0-series of cameras and how it changed the world in photography as we know it today – and how it developed the best Leica cameras of the future. To the untrained eye, though, this just looks like an old camera our grandmother might have used back in the day.
That is far from the truth with these special cameras; the Leica 0-series were the first production prototypes of any Leica camera. There were roughly 22-25 copies produced, 2 years before the official Leica camera was launched.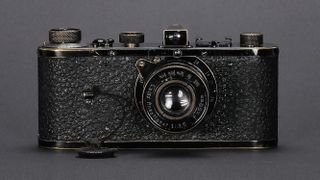 They were made for testing purposes, often given to photographers known back then as good – and known today as a Master of Photography. Only 16 are accounted for worldwide, and you could be the owner of No. 121 on October 07 in Wetzlar, Germany – if you have extremely deep pockets, that is!
These cameras represent the prototypes of all Leica 35 mm cameras to date. The Leica 0-series are indeed the most significant Leica cameras, with Leica Rumors even saying that "no collection can be considered complete without an example".
I think this is a bit much, seeing as some (depending on their owners) can fetch up to $15 million (approximately £12 million / AU$22.4 million) each! I'd say that only a few can ever 'complete' a collection but, if you want the look of the 0-series Leica but are lacking in the millions, you might want to check out our previous report on the Leica Barnack replica from Light Lens Lab.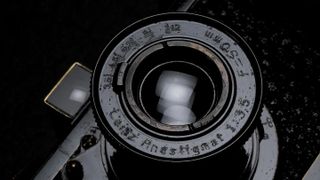 While this camera might not have the glamour of a famous photographer's name etched onto the viewfinder, it looks to be a very good example of an original 0-series camera – and that could mean this really international treasure could fetch millions.
If this has been interesting and you're not done with your Leica search, you might want to check out our Lecia M-A review. If you want the best digital Leica on the market you should look at the Leica M11, and if black-and-white photography is your bread and butter then there is only one choice: the Leica M11 Monochrom.