There has been plenty of controversy in the world of AI image generators of late, with details revealing how these generators are trained by datasets containing the images of millions of photographers and creatives without any form of consent (or, indeed, compensation).
It was even exposed that Adobe is using customers' files to AI tech without first asking users to opt in. And now comes news that Shutterstock has expanded its relationship with Meta (the company behind Facebook and Instagram) and plans to provide content for the group's investment in AI – with plans to use datasets from Shutterstock to develop, train and evaluate Meta's machine-learning capabilities.
• These are the best AI image generators
Shutterstock announced that it would be deepening the long-standing relationship with Meta to bring new creative offerings to the AI market, and provide expertise in creating what it refers to as a "scaled ecosystem" thaht compensates and connects contributors to creators.
It's unclear exactly what is meant by this statement. Presumably, though, Shutterstock is looking on the bright side of the rise of AI image generators, and is aiming to get contributors to training datasets (basically every image ever uploaded to the internet) some form of recognition or compensation for having been used to develop Meta's AI.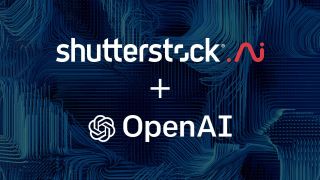 We reported in September 2022 how Getty and Shutterstock banned AI-generated images, yet in October, Shutterstock then announced that it had partnered with OpenAI – the company behind the powerful Dall-E 2 AI-image generator. Shutterstock said it was an attempt to make the training of AI fairer, by launching a fund aimed at ensuring artists are rewarded for contributions to AI datasets.
While this might seem like a win-win scenario – artists get paid and AI gets trained – it's still slightly worrying to think what these generators could eventually be capable of creating, as they will only get more intelligent and powerful from further training and improvements. Will it end in photographers and artists being put out of business entirely?
Shutterstock announced another long-term partnership in November 2022, with LG AI Research, for similar reasons as its OpenAI partnership to promote ethically-driven AI technology. This collaboration will bring Exaone (LG's AI image generation model) as well as Exaone Atelier (a creative AI toolkit) and AI-based image captioning to the global market.
The announcement suggested that the LG AI model will be integrated into Shutterstock's platform, and used to train it with millions of high-resolution images and metadata from Shutterstock, to convert text-based prompts into images.
"Contributors whose works were used to train the model will be compensated via Shutterstock's Contributor Fund and will also be compensated whenever new generative content that uses their IP is created and licensed by customers," read the announcement.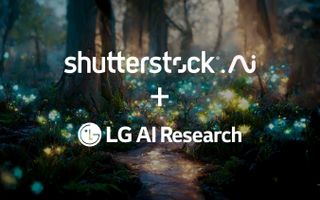 The recent statement from the Meta and Shutterstock partnership announcement said that, "Shutterstock is one of the first companies to pay artists for their contributions to training machine learning models, and it has proven to be a trusted partner to those entering the space by ensuring the responsible creation and licensing of content with a transparent IP transfer."
Which, again, sounds like a potential positive for those whose images feed the AI training (at least in the short term, until AI images render them obsolete). Paul Hennessy, Shutterstock CEO, stated that: "We want to automate the busywork required to complete creative projects and help creators understand how their work is resonating.
"Our content will remain at the heart of these advancements both on and off our platform, and we will continue to shape the future of generative AI in a way that is ethical and artist centric."
What's clear is that AI-image generators are more than just a short-term trend and they aren't going away any time soon. We can only wonder what "generative AI" will look like in 2025 – and what photography will look like in 2025, too.
• You may also be interested in the best stock photo sites as well as the best stock video sites. Take a look at the Top 10 AI tools in Photoshop, and discover How AI has changed photography forever.