The new issue of Digital Photographer is out now.
The world may be in lockdown but that hasn't stopped your DP team from putting together another killer issue. This month's magazine comes with a free creative ebook and pro photoshop actions!
Inside, discover essential tips and advice for both making the most of working at home and preparing for more exciting times ahead.
Check out our feature on finding exciting new locations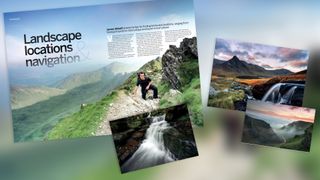 Dive straight in with our special feature on location scouting and navigation, with James Abbott. Learn to conduct essential location research, plan your shoot, hone your basic navigation skills and work to get the most from every environment.
Capture incredible family portraits!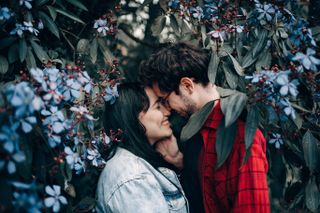 We've also put together a feature on capturing family portraits from the comfort of your own home. Use your time at home to perfect your portrait shooting skills, from working with children, to organising group shots and managing pets. Be ready for pro assignments of the future!
Plus, there's all of your favourite regulars. Discover an interview with leading landscape photographer Charlie Waite, kit reviews of the Canon EOS 1DX Mark III, a creative pro project involving an amazing underwater product effect and more shooting tutorials and career advice. Get your copy of DP Issue 227 today!
Order a print copy of the new mag here, or get a digital copy instantly for £3.
Where to find Digital Photographer
Don't miss out on all of this essential professional-level advice. Get your copy of Digital Photographer now.
Why not Subscribe for a print copy or you can read us on your mobile device with a digital subscription.
You can get your copy of Digital Photographer in stores - but if you can't get out, then order a copy direct from us, either in print or digital form.
For printed back issues go to Magazines Direct
For digital editions of the magazine, you have a variety of options available:
Apple app (for iPhone and iPad)
PocketMags app (multi-platform app for Android and other devices)
Zinio app (multi-platform app for desktop and smartphone)
Readly (all-you-can-eat digital magazine subscription service)
Connect with us
Find us on Facebook and Twitter and subscribe to Digital Photographer, to ensure you never miss an issue!
Digital Photographer on Facebook
Digital Photographer on Instagram
Digital Photographer on Twitter
Read more:
The best webcam for home working
Use a shift lens to improve sharpness in food and product photography
The best camera gear for landscape photography
Home photography ideas: Make a splash with high speed and flash