Canon has laid out its plans to achieve an astonishing sales figure of $7.5 billion (approximately £6.2 billion / AU$11.2 billion) in its Imaging Group by the year 2025.
How does it plan to do this? By expanding the EOS R system and doubling down on video and VR. Which likely means more products like the Canon RF 5.2mm f/2.8L Dual Fisheye 3D VR lens, which works in tandem with the Canon EOS R5 and video-centric Canon EOS R5C.
• Whatever's coming next, these are the best Canon cameras right now
The plans were laid out in the company's overall corporate strategy, published earlier this month, laying the groundwork for how it does and develops business over the coming years.
The overall strategy outlines the company wide plans, but the strategy for the Imaging Group in particular explain the growth areas that have been identified to reach that intended ¥1 trillion sales figure.
"The main products currently supporting the Imaging Group are the EOS R System, the Cinema EOS System, professional camcorders, broadcast lenses, network cameras, etc," explains the document.
"For the purpose of shooting and viewing images, we have grown this business. From now own, however, through the development of new technologies and responding to market changes, we are promoting expansion into new business areas, namely image experience, image utilization and utilizing components".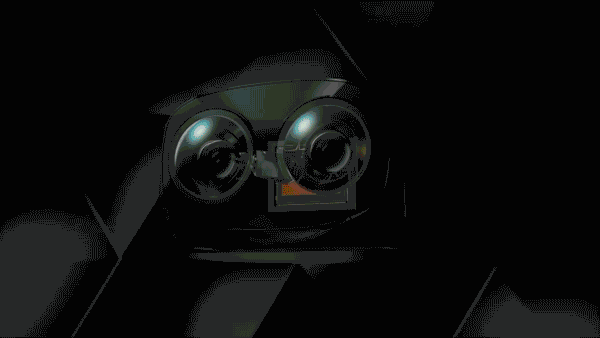 Canon intends to maintain "overwhelming number one market share" of the interchangeable-lens camera market by expanding the lineup of EOS R cameras and lenses. Specifically:
"In recent years, the demographic of video-oriented users, such as video creators, media users, and SNS users, is thick and growing. We aim to expand the scale of the R system by including functions and performance that respond to user requests not only for still images but also for videos.
"Also, the world of imaging is changing from 2D to 3D to XR. In anticipation of these future demands, we will also focus on the deployment of EOS VR systems and work to expand awareness of VR, improve the usability of apps and software, and create an environment where users can enjoy VR images."
The company also outlined plans to improve productivity by continuing to shorten the development process by advancing simulation technology (with some products already using the tech to the extent that prototyping is not required). Products will also be developed in a more standardized design format, rather than designing every product individually.
In addition to expanding its network camera business, advanced surveillance, and remote video production system for IP cameras, Canon is also planning to push further into XR – 'expanded reality', which encompasses technologies like VR, AR and MR (virtual, augmented and mixed reality).
The strategy referenced, in particular, Canon's volumetric video system and the 3D VR experiences made possible by EOS R – so it certainly seems like the R5 and Dual Fisheye lens setup is a sign of things to come.
Both strategy documents are worth reading in full, if you have the time. Especially interesting are Canon's plans to solve the ongoing supply chain problems (including plans to "to break away from human dependency" with further automation)…
If you enjoyed this article, you may be interested in reading about the best Canon lenses and the best Canon RF lenses for the EOS R system. Away from cameras, Canon also makes some of the best image-stabilized binoculars, too!