Looking for the best Fujifilm X-S20 deals? This is the right place to be, as we are continually looking for the best prices to ensure you get the best buy on this popular mirrorless camera.
Check out our hands-on Fujifilm X-S20 review
The X-S20 brings power above its weight class and gives photographers and content creators outstanding results on epic journeys and in intimate moments.
For the first time in the X-S-series lineup, the popular 26.1-megapixel X Trans CMOS 4 sensor is paired with the X-Processor 5 imaging engine, resulting in high-speed image and video processing, improved autofocus speed and accuracy, Fujifilm's acclaimed color science and film simulations, and five-axis in-body image stabilization up to seven stops.
The X-S20 also offers a versatile array of video capabilities, including internal 6K recording at up to 30 fps and Full HD recording at up to 240 fps for ultra slow-motion playback.
Greatly benefitting overall video performance, the speed of the X-Processor 5 enables fast read speeds when recording video that helps to reduce rolling shutter distortion when filming moving subjects.
Also, a micro-HDMI port enables 12-bit 4:2:2 recording to an optional external recorder such as an Atomos for improved quality, and the camera features a 3.5mm microphone jack for more advanced audio recording and another 3.5mm headphone jack for audio monitoring, making this the perfect camera for content creators that love taking stills on the side of their more professional video work.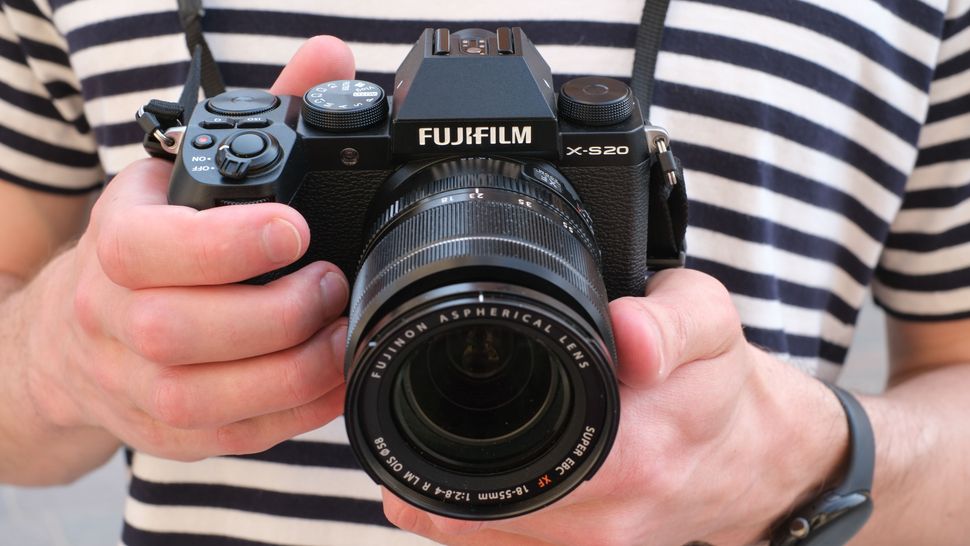 The Fujifilm X-S20 is the perfect camera for most people, with its very straightforward controls, excellent fully automatic modes, it's small and compact size, and its deceptively powerful processor capable of 6K video and subject recognition tracking, photo enthusiasts, content creators, and vloggers will find a lot to love.
The price is a little higher than the previous version, which might put some people off, although, for the cost, you are getting a considerably capable camera that is more than enough for most users' needs.
Read more:
Fujifilm X-S20 vs Fujifilm X-S10
Best camera for beginners
Best mirrorless cameras
Best Fujifilm cameras
Best Fujifilm lenses