Even before Amazon's legendary Prime Day, some early access deals have begun including – and this won't be a surprise – smart security cameras from the Amazon-owned company Blink. At first glance, they're massive discounts, but that's only the price of the camera; what happens when you factor in the subscription costs?
• Are the Ring Prime Day deals as good over a year or two?
Having already done some of the math with the offers on Ring cameras, I thought I'd try the same with the Blink system. I'm a big fan of these cameras because they offer a bit of choice. You can add a 'Sync Module' and save footage to a USB memory stick (from some of the cameras, anyway), or you can use Blink's cloud service.
The idea is to take a look at the saving 'on the day' in terms of cash and percentage if you build a complete Blink system that can cover your home. So here are the devices we picked. Blink cameras are also at their most price-efficient in bundles (i.e. a pack of 3 outdoor cameras), so we'll do it that way.
Before the math, the choice of cameras
We opted for a CCTV approach that can cover a modest home with 3 outdoor cameras, one solar housing outdoor cameras, a floodlight (great for driveways), a pan-tilt blink mini for indoors and a blink doorbell.
Luckily the solar housing is being bundled with the Sync Module 2, so we have the option of local storage, albeit with fewer smarts.
The Blink outdoor cam will be the core of our system, covering the surroundings of the home: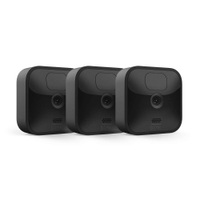 The Blink floodlight cam – actually another outdoor camera with the floodlgiht accessory – will cover the drive: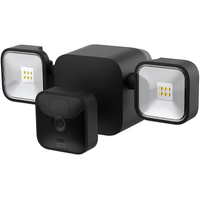 The solar housing and sync module bundle give us an outdoor camera which will need less maintenance (and the once every two years isn't that bad!)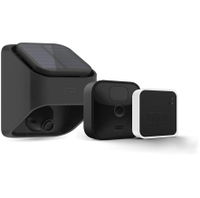 The Blink Mini and Blink Mini Pan Tilt (actually the same camera; the mount can be added later) are a great way to cover indoor space).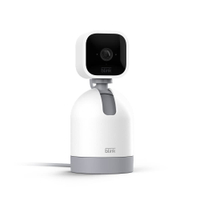 Finally, if you don't already have a smart doorbell, the Blink Video Doorbell is modestly priced even when it isn't Prime Day and easy to fit.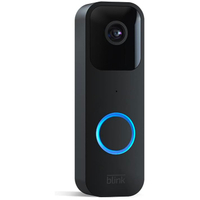 The final math: What are the real Prime Day savings?
So, we've got a setup for quite a big home – but the table also shows them individually. It breaks the deals down into the amount saved on day on – in cash and percentage terms – and then the same after a year and two years – assuming you use Blink's cheapest monthly subscription for the product in question (which provides cloud storage and the best features).
Blink's plan is $3 per month per device, or $10 per month for unlimited devices, so it starts to kick in on the 4th device. You get 30 days free, so we'll knock off a month.
If you have the Sync Module, the key advantage to the plan is the ease of browsing, as the events are stored with thumbnails and other features that take advantage of processing power.
Swipe to scroll horizontally
| | | | | |
| --- | --- | --- | --- | --- |
| Item | On Day Saving | Monthly cost | After a year (with sub) | After 2 years |
| Blink Outdoor x 3 Bundle | $125 | 58% | 9 | 41.5% | 32% |
| Blink Floodlight | $63.99 | 46% | 3 | 37% | 31% |
| Blink Outdoor + Solar + Sync Module | $89.98 | 54.5% | 3 | 45% | 38% |
| Blink Mini Pan Tilt | $30 | 50% | 3 | 32% | 23% |
| Blink Doorbell | $30 | 50% | 3 | 32% | 23% |
| TOTAL SAVING if all bought | $358.97 | 53% | 10 | 46% | 39.7% |
So, in a similar way to my worried about the Ring cameras Prime Day deals being a scam, there is actually a lot of money to be saved, even over time. Obviously, with an ongoing cost it will, proportionally, tail off, but the initial discount has a massive impact nonetheless. The bundle I chose, for example, was less than half-price!
The thing is, the need for the subscription here is less (assuming the Sync Module 2 was part of your choice of gear) so you could enjoy the discount and make do with thumbnail-free videos and you'd be laughing. It even justifies a Prime subscription if you don't have one already...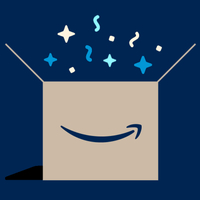 Amazon Prime membership | 30-day free trial
An Amazon Prime membership is vital if you want to take part in Amazon Prime Day and get the best discounts on Ring and Blink security cameras – but you can take advantage of the 30-day free trial to get around paying any extra fees! Just make sure to cancel before the trial period ends.