Long-time Prime members can't have failed to notice the striking early Prime Day deals on Ring security cameras (and Blink cameras, also Amazon-owned, are also well discounted too). The problem is there is a catch; these cameras work best with a cloud subscription, and is Amazon discounting that?
It won't surprise you at all to hear that the answer there is a blunt no. That doesn't mean you're not saving anything though – obviously, there is a discount on the hardware. The question is whether the saving is quite as exciting as it first seems.
First, I'm going to identify a sensible complete security installation: a Ring smart doorbell, a Ring indoor cam, a floodlight camera for the outdoors, and an Echo Show to place in the kitchen and act as the other end of the video door phone. You can use just your phone of course – there is an app for Android and iOS, and any other Alexa devices. But this is elegant, and as an Amazon brand, well discounted this time of year too.
Individual device deals first... math below
We have recently reviewed the Ring Indoor Cam (2nd Generation), which can be placed around the home, perhaps as a baby monitor or perhaps in a hallway where you worry people might enter.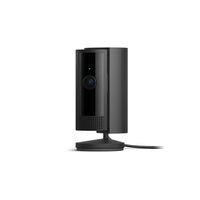 Outdoors a floodlight camera can have a great deterrent effect, as well as being useful to help you navigate your own property. Ring offer a powerful Floodlight Cam Pro which is even smart enough to detect distances, but the Ring Floodlight Cam Wired Plus is more sensible most of the time. If you don't want to run cables, check our Ring Spotlight Camera Plus review.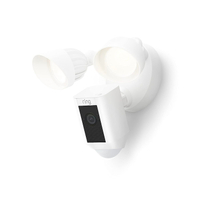 Ring doorbells are in all practical senses just variants of the security cameras (which is why they have the same subscription fees).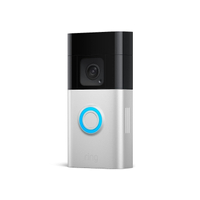 Ring cameras also cooperate well with Echo show – which are in essence Alexa-with-a-screen. With one n your network you can easily ask Alexa to show you who is at the door or any of the other camera positions. Mercifully these don't require a subscription (except for some media), so any deal is a deal. And there are some over prime day.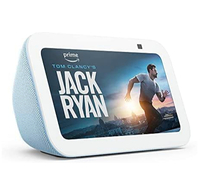 Echo Show 5 | Was $89.99 | $44.99
Save $50 New for 2023, the most compact Echo Show still makes for an ideal intercom and security monitor, comes in a choice of 3 colors, and has improved sound.
So, what are the savings, on day 1 and day 365?
As we come to Prime Day 2023, Ring Protect costs $3.99 a month per device. That means in the first year of any one device you'll pay $43.89 (you get 30 days free per device) for the cloud storage and some other additional features. Pay for a year in advance and that drops to $39.99.
If you have 3 or more devices you can take advantage of Ring Protect Plus, covering your whole home for $10/month or $100 a year.
I must admit I tend to choose monthly rather than annual fees, so the costs below are based on monthly costs, but they give a clear idea of how things work out. If you buy more than three cameras (the Echo Show doesn't have ongoing costs) the saving is still evident, plus the obvious hardware discount.
Swipe to scroll horizontally
| Product | Day 1 Saving | 1 year Cost (monthly) | Saving over year | Saving over 2 years |
| --- | --- | --- | --- | --- |
| Ring Indoor Cam | $30 / 50% | $73.89 | 29% | 20% |
| Ring Floodlight Cam Wired Plus | $80 / 40% | $163.88 | 32% | 27% |
| Ring Battery Doorbell (2023) | $50 / 28% | $173.88 | 22% | 18% |
| Echo Show 5 | $45 / 50% | $45 | 50% | 50% |
| = one of each total | $205 / 38% | $434.96 | 32% | 28% |
So, the math shows that, in the first year, the percentage saving is still quite significant, especially with the more expensive equipment like the floodlights. Over time, of course, that will drop off, but not as fast as I first thought when I decided to crunch the numbers!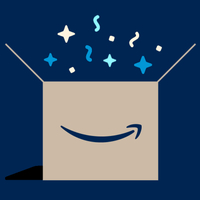 Amazon Prime membership | 30-day free trial
An Amazon Prime membership is vital if you want to take part in Amazon Prime Day and get the best discounts on Ring and Blink security cameras – but you can take advantage of the 30-day free trial to get around paying any extra fees! Just make sure to cancel before the trial period ends.