This Photoshop sky replacement feature will work wonders on your insta feed and create the kind of 'idealised reality' that's so popular right now. It's not the first time we've seen this, of course, since Luminar 4 introduced its own AI Sky Replacement feature more than a year ago.
The principle of the Photoshop version is very similar. It uses Adobe's AI-powered Sensei technology to automatically identify and mask skies and then offers to drop in a different sky of your choosing from a ready-made collection of skies, or you can drop in a sky of your own.
You can see how the system works in the Adobe sneak peak video below:
We don't have all the details yet, but it looks as if the new Photoshop sky replacement tool creates new, masked layers for the sky and foreground areas, and also has the power to adapt the color and the lighting of the foreground to match the sky you've chosen.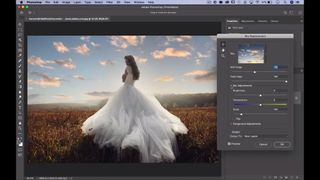 It's early days yet, and the sneak preview video may not offer a true indication of the power and subtlety of this new sky replacement too. Adobe's early examples seem to show that little effort will be needed, though it would be a stretch to say that all of the examples looked completely convincing.
Sky replacement in Photoshop is a pretty established technique that normally requires some subtle masking skills and a degree of judgement about sky intensity, sky gradations towards the horizon and realistic-looking foreground exposure, tones and colors.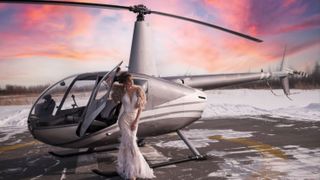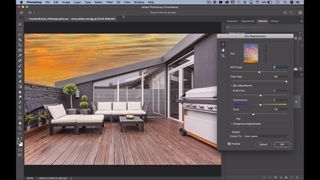 We look forward to seeing whether the new Photoshop sky replacement tool can replicate this subtlety. It will, however, have to be very good indeed to approach the uncannily effective AI Sky Replacement tool in Luminar 4.
So when will Photoshop users get this new sky replacement tool? We may find out at the all-virtual Adobe Max 2020, which is coming up on October 20-22. Anyone with an Adobe ID account can attend, and registration is free and open right now.
Read more:
• Best photo editing software
• Best photo editing laptops
• Skylum Luminar 4 review
• Replace a sky in Photoshop
Contract Length