Deep within Photoshop Elements is an Expert mode which offers layers, masks and filters and much of the power of the full fat Photoshop application, but increasingly it's being pushed into the background by novice and family friendly features.
• Read more: this is the best photo editing software right now
Photoshop Elements is updated every year, and the Elements 2020 update brings increased automation using Adobe's Sensei AI technology, new 'guided edits' to walk users through common photo effects and processes, and more ideas, projects and products for sharing your images.
You can get Photoshop Elements 2020 on its own, or as a bundle with Photoshop Premiere Elements 2020. What Photoshop does to simplify photo creation and curation, Premiere Elements 2020 aims to do for video (Premiere Pro CC is top of our list of the best video editing software today).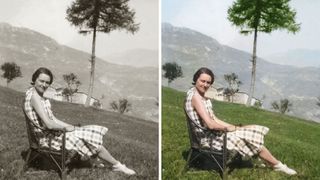 Photoshop Elements 2020 new features
Photoshop Elements actually consists of two apps; the Elements Editor and a powerful and versatile Organizer app that works alongside it.
The Photoshop Elements Editor gets most of the new features, with an updated Home Screen that delivers new AI-powered Auto Creations. If you don't know what to do with your photos, Elements will suggest some ideas for you, such as a Black and White Selection effect, Pattern Brush, Painterly and Depth of Field effects.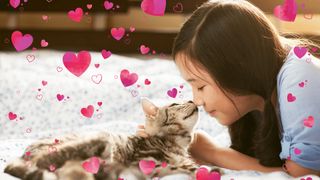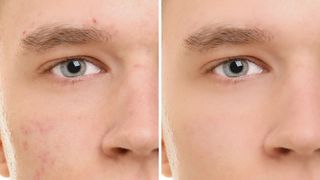 Two new guided edits show you how to tackle object removal and add photo patterns, while Adobe's Sensei artificial intelligence can be used to automatically colorise black and white photos, create one-click selections and smooth skin automatically in portrait shots.
There's also a new Fujifilm Prints and Gifts service built in for creating prints, gifts and other items, but currently this is available in the US only.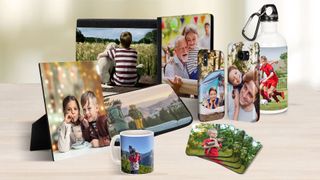 Premiere Elements 2020 new features
Premiere Elements is available both on its now and as a bundle with Photoshop Elements 2020. It aims to take some of the editing power of Adobe's professional Premiere video editing software and wrap it up in a much simpler novice-orientated package.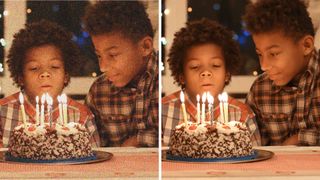 New in Premiere Elements 2020 are three new guided edits, to make a total of 23. Like the guided edits in Photoshop Elements, these walk you through common video editing processes so that you learn as you work. The new guided edits are for time lapse videos, animated sky effects (to replace static skies) and how to reframe or crop your video to match vertical rather than horizontal displays or vice versa.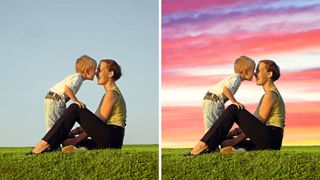 Adobe has also added a simple drag and drop noise reduction tool to reduce the appearance of graininess in video clips shot at high ISO settings.
Premiere Elements 2020 works with the Elements Organizer, just like Photoshop Elements, and this can now auto-tag your videos with Smart Tags, just as it can with still photos. It also offers face recognition for videos.
Lots of users shoot video on iPhones and iPads, and Adobe has now added support of Apple HEIF and HEVC video files on Windows as well as Mac computers.
Price and availability
Adobe's new software is available now. The Adobe Photoshop Elements & Premiere Elements bundle costs $149.99/£130.36 (upgrade price $119.99/£107.41), or you can get either program on its own for $99.99/£86.56 (upgrade price $70.91/£79.99). You can buy these direct from Adobe now.
Read more:
• We pick the best photo editing software to get right now
• This is the best video editing software for videographers and vloggers
• Save money with the best free photo editing software