If there is one term that is more overused than any other right now it is artificial intelligence. AI seems to be being added to absolutely everything right now, and in the world of photography, this is no more so than image editing.
ACDSee Photo Studio Ultimate has released its 2024 version that packs in a whole heap of new AI-powered editing features that hope to keep up with the Adobe's of the world. This latest iteration introduces a host of cutting-edge features, including three powerful Artificial Intelligence (AI)-powered tools: AI Keywords, AI Sky Replacement, and the AI Object Selection tool. Additionally, a new non-destructive Masking group in Develop Mode adds more creative capability to the software for in-depth editing.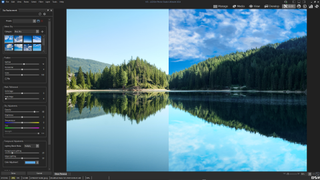 This is not the first time that ACDSee has dipped its toes into the murky waters of AI. ACDSee already caters to users with tried-and-tested features including AI Face Edit, Layered Editing, Face Detection and facial Recognition, Powerful Batch Tools, RAW Development, Light EQ, Photomerge (Panoramic Stitching, High Dynamic Range (HDR), and Focus Stacking), Pixel Targeting, Color & Tone Wheels, Liquify Tool, and RAW support for over 700 camera models.
Frank Lin, the Chief Operating Officer and Chief Technology Officer at ACD Systems, emphasized the company's dedication to staying at the forefront of technology. Lin stated, "Technology is constantly evolving, and we're committed to staying on the cutting edge with you. By harnessing the latest AI features and enhancements, along with the new Masking group in Develop Mode, creators and photographers will discover increased efficiency in their work. Photo Studio Ultimate 2024 opens doors to new creative possibilities."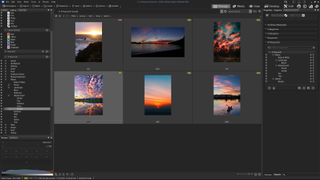 ACDSee Photo Studio Ultimate 2024 is available right now for purchase as a standalone product for $134.95 for a lifetime subscription. You can also get ACDSee Photo Studio Ultimate through a subscription model for $89 annually, or $8.90 per month, which will net you free upgrades to the latest versions as well as 100GB of cloud storage.
Find out our top picks for the best photo editing software, or check out the best photo-editing laptops to get the best from your editing workflow.