A new super-wide-angle 9mm lens to be released by 7Artisans for full-frame mirrorless cameras.
Full-frame mirrorless cameras are to receive yet another new 9mm super-wide angle lens, this time from 7Artisans. The manual focus 9mm f/5.6 lens will be available for Sony E, Canon RF, Nikon Z, and L mounts. It shares a list of features with the new best wide-angle lenses and looks to be an exciting option for super-wide shooters.
The 7Artisan 9mm f/5.6 is a fully manual lens, designed for full-frame cameras. Its ultra-wide angle gives a huge view of 132 degrees, ideal for landscape photography and astrophotography. An angle of view this wide can enable the user to capture more of the scene and provide a creative perspective. Despite the focal length, the angle of view does not fall into the fish-eye territory and instead, thanks to two aspherical lenses, provides quality image edges and controlled distortion.
This lens has a smooth all-metal design that makes it more durable but does not stop it from being conveniently lightweight and compact. Weighing in at 463g and with a lens length of 78mm, this lens can be used by photographers on the move, who require a lighter kit.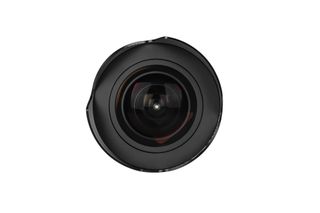 Another increasingly desired feature, that up until recently I had not been aware of, is the sunstar ability. This lens creates 10-point sun stars by way of its 5 aperture blades, allowing for a pleasing symmetrical light flare. The aperture itself can be used from its minimum of f/5.6 through to its max of f/22.
Other notable features include a 20cm minimum focusing distance, 70mm lens diameter, 2 ED lens elements to suppress chromatic aberration, and a de-clicked aperture ring. The de-click option for the aperture ring has been increasing in popularity, especially with manual focus lenses. It allows a smoother aperture switch when videoing reducing camera shake.
The 7Artisans 9mm f/5.6 Full-frame Wide-angle lens will be officially released on October 13, 2023, at the price of $479 | £459 | AU $749.