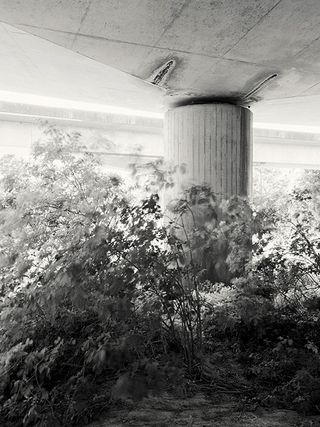 About Benedict Brain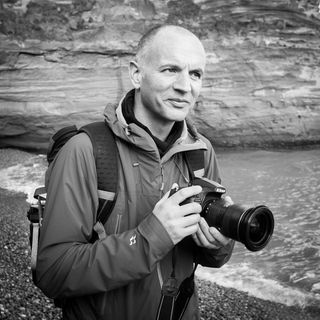 Benedict Brain is a UK-based photographer, journalist and artist. He is an Associate of the Royal Photographic Society and sits on the society's Distinctions Advisory Panel. He is also a past editor of Digital Camera Magazine.
As we find ourselves in further lockdown, mini projects like this one from my Art of Seeing series can be great boredom breakers and can provide you with ways to hone your skills.
The city of Bath, which I'm lucky enough to call home, is not all about Georgian facades and period architecture. It has its share of fairly brutal buildings, too. In many ways, I find these structures more interesting photographically.
This structure, built in 1996, is part of a bridge that takes the A46 over the River Avon. I pass under it most days on my daily run, taking many photos of it in my mind's eye while pondering its harsh but functional scarring of the landscape. Building a relationship with a location over time without taking a camera is a good exercise that I would encourage. Take note of how the light works at different times of the day, different seasons and so on.
The human relationship with the environment is a broad theme that underpins and informs much of my personal practice. At this point, I feel I'm asking questions rather than providing answers, and asking the viewer to contemplate further.
In this image, I was drawn to the hard, solid mass of the concrete 'sky' and pillar that dominate about half the composition. The fragility of the foliage rising from the darkness creates a visual tension. Using a one-second exposure, I was able to capture the movement of the foliage in the gentle breeze. The lightness and slightly ethereal effect the movement has created reinforces the tension between the concrete and plants – between humans and nature. Perhaps the light emanating from the background, which the foliage is desperately reaching for, can act as a metaphor that speaks to our relationship
with nature in a wider context.
I converted the image to black and white to give the composition structure and to emphasize the shapes, tones, and textures, which were getting lost in a mass of green and grey. I may revisit the file as a color image if it becomes part of a larger project I'm working on, along the same theme.
• Other articles in the Art of Seeing series
Read more:

• The 50 best photographers ever
• 100 best photography quotes from famous photographers
• The best coffee-table books on photography