As a drone expert, a lot of people ask me what drone to buy, especially to give as a gift. The next most common question is "Should I buy the Fly More Kit?" or "Should I get the bundle?"
Not so long ago the answer was simple – "If you can, yes" – but now I think there are plenty of reasons why you might not need the extras. It depends on two key factors: Who you are buying it for, and how much they'll be using it.
"Fly More Combo" was a term first coined by DJI for a drone bundle which typically includes not just the essentials (which are the drone, a controller and one battery) but the drone, usually three batteries, plus some kind of bag. Other accessories, like chargers that can handle several batteries in sequence, and spare propellers, are common.
Fly More packs aren't essential for gifts...
If you're giving a drone as a gift then the recipient should be grateful. If it's a toy you might find it is sold only in a bundle with several batteries; this is likely done because the battery life is very low.
If, however, you're gifting a premium or prosumer drone (we'd list brands like DJI and Autel here), then you'll find the standard battery lasts around half an hour; some power is always lost to landing and the like but even then that is over 20 minutes continuous useful video or photography time (or sheer fun) before you need to head off to the charger. That isn't too bad at all, and these batteries charge fast too.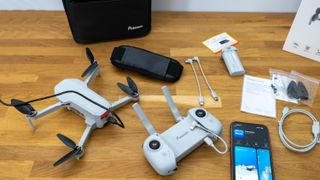 Fly More packs still make sense for serious users
If I'm buying a drone for myself, I will still likely choose the fly more pack or equivalent, because I'm a sucker for a neat bag designed for the product itself and I always forget to change a battery that's charging if I don't have the charging hub.
In pure cash terms, though, I have to admit that the bundles don't seem to be quite as enticing as they used to be, especially from the market leader DJI. There are some other quirks for those looking to save on certain drone and controller combinations too. The Fly More option isn't available for the DJI Mini 4 Pro if you opt for the significantly cheaper RC-N2 controller (the one which uses your phone as a screen). If you want a Fly More deal, you need to step up to the RC 2, with a built-in monitor, which is $200 more even before you add the bundle.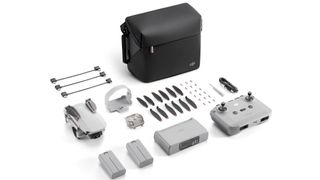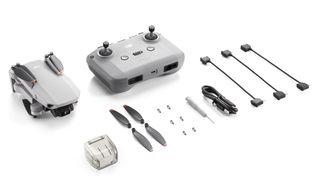 The third way (a second battery)
In my experience, three batteries is almost always enough. It's plenty of time to survey a location, shoot several angles different ways until you're happy, and often enough for the weather to take quite a turn! A second battery can also be all you need to hugely extend your possibilities. Plus you don't have to buy it on day 1.
For major brands, extra batteries are easily sourced separately. If you have your own bag, don't mind swapping batteries on the charges yourself, and are willing to acquire batteries over time, then the Fly More deals aren't as attractive as you might think. For a few example drones, I've laid out the comparison. I think it speaks for itself.
The examples are in US$ but the results are similar in other markets – DJI's deals, you'll note, really rely on the accessories to add value – buying the drone and the extra batteries still seems to undercut a Fly More bundle.
Swipe to scroll horizontally
| Header Cell - Column 0 | Standard kit price | Price Fly More Combo price | Drone + one extra battery |
| --- | --- | --- | --- |
| DJI Mini 4 Pro | $759 or $959 | $1099 | $959 + $65 = $1024 |
| DJI Mini 2 SE | $339 | $489 | $339 + $55 = $394 |
| DJI Mavic 3 Pro | $2,199 | $2,999 | $2199 + $209 = $2408 |
| Potensic Atom SE | $279.99 | $346.99 | $279.99 + $47.99 = $327.98 |
Before you think about the bundle, don't forget to explore our guide to the best camera drones or think about the best beginner drones. Remember, too, that there are accessories, like drone landing pads, which don't get included in manufacturer's bundles.