Based in Tromsø, northern Norway, award-winning wildlife photographer Audun Rikardsen has access to fantastic array of animals as well as landscape opportunities on his doorstep.
He became an official Canon Ambassador for Canon Norway in 2017, and for Canon Europe in the years following. He's been a full-time professor in freshwater and marine biology at the University of Tromsø since 2012 and has racked up an impressive number of photographic awards, such as coming first in the 2019 Wildlife Photographer of the Year awards in the Bird category.
• Read more: Best camera for wildlife photography
We sat down with Audun to find out more about his working life as a photographer – and to discover what kind of kit he uses out in harsh Arctic conditions. And you can find more information on him and his work on his official website.
"I grew up in Steigen, a small fishing town in northern Norway and have always been fascinated by the Arctic's rough landscape, culture, and wildlife.
"Most of my pictures are taken locally or during job-related field work and I have some brilliant animals right on my doorstep, like white-tailed eagles. For me it all started with eagles – I had a friend who was going out to tag and track them and so, by accompanying him, I was able to get some photos with my original Canon EOS 5D Mark II. This sparked a passion inside me to pursue wildlife photography more professionally.
"I use a lot of photographic equipment from long lenses, to underwater camera housings, and the harsh Arctic pushes my gear to the limit and shows what it's truly capable of. I also modify kit, or create my own, to suit my specific needs. I've built custom 'dome' lenses for my DSLR underwater rigs and even created a floating raft for my camera to sit on in water, helping it to be level with eagles as they swoop down to catch fish, meaning I capture the exact moment of impact. I was also guiding the raft with a fishing rod and firing the shutter remotely with Pocket Wizard triggers. As you can imagine, this took lots of trial and error!
"My advice for anyone just starting out is to shoot what you can locally, even in urban settings you can get great pictures of urban foxes, deer or birds in your garden. Also, practice and know your Canon camera inside out, so you can adjust camera settings quickly whenever you need to."
"The Canon EOS-1D X Mark II is the camera I reach for in the most extreme conditions – it always delivers! It has a resolution of 20.2MP which may not sound huge, but is perfectly suitable for creating large prints and, more importantly, allows me to shoot at a rapid 14fps. This means my chances of capturing the precise moment I need in each range of movement of wildlife is increased massively. It also delivers amazing, clean, images in low light and at high ISOs."
"The Canon EOS 5D Mark IV is my favorite all-round camera, which is brilliant both above and below the surface – and in that sense is probably the best camera I've ever owned! It has a resolution of 30MP, which is a bit higher than my 1D X Mark II, though has a slower frame rate, so is better suited to slower moving subjects. I actually keep hold of and still use my older 5D Mark II and 6D Mark I bodies, as these are fantastic for using in camera traps and are both built extremely well, too."
03. Canon EF 600mm f/4L II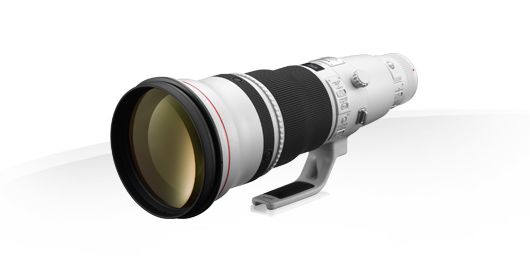 "I use the Canon EF 600mm f/4L II for long distance photos and sometimes close-up portraits of wildlife. The optical quality of this lens is superb, so also works well with my Canon 1.4x and 2x Extenders, where the lens becomes a very long 840mm f/5.6 or 1200mm f/8 lens respectively. This lens is razor-sharp, rapid when autofocusing, and delivers in fast-paced shooting conditions. I have some neoprene camo fitted to it to help me blend in a little better and I have snow camo lens armor, too."
04. Canon EF 11-24mm f/4L USM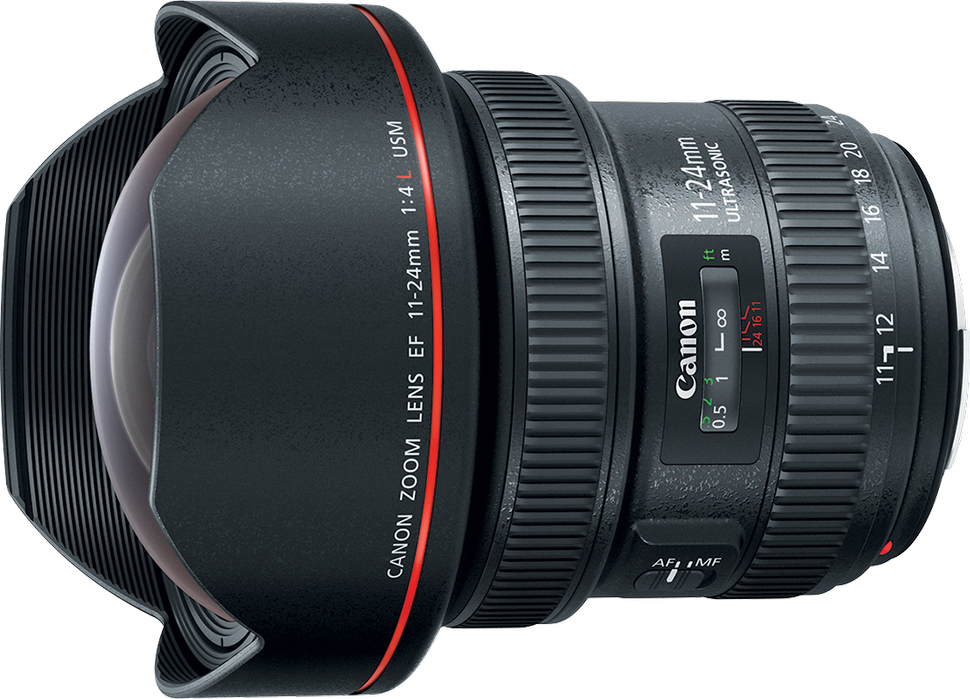 "It's not all about taking pictures from a distance with a telephoto lens, in fact some of my favourite images have been taken with wider viewpoint. The Canon EF 11-24mm f/4L USM is often my go-to lens for doing precisely this, and is my main lens that I'll use in my underwater housing, especially for my split-frame photos where half the image is underwater."
05. DJI Mavic 2 Pro drone
"Occasionally I'll use my DJI Mavic 2 Pro drone, which allows me to get a perspective that I simply wouldn't be able to get with my Canon DSLRs. It can take 20Mp stills, and I also use it to record video, which it can output at 4K UHD. My DSLRs tend to be the first thing I'll reach for in my camera bag, but there is a time and a place for using a drone, and in those scenarios this DJI works brilliantly well and is a joy to use."
06. Aquatech Elite II 5D4
"This is the underwater housing I use which is built specifically for my Canon EOS 5D Mark IV, though I have some flexibility over what lenses I can use. Mostly, I'll use my Canon EF 11-24mm f/4L USM lens, though I have also experimented with telephoto lenses in this casing underwater too. I've also modified the 'dome' part of the housing to make it more flat to reduce barrel distortion when shooting split underwater images."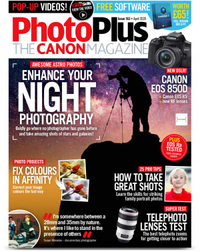 PhotoPlus: The Canon Magazine is the world's only monthly newsstand title that's 100% devoted to Canon, so you can be sure the magazine is completely relevant to your system.
Read more:
Best underwater cameras
Best waterproof cameras
Best underwater housing for cameras and phones
Canon EOS-1D X Mark III review
Canon EOS 5D Mark IV review