It is perfectly easy to spend big bucks on photographers at Christmas. Everyone can make room in their gadget bag for the shiniest new camera, or the most bokehlicious new lens. But what if you are doing your xmas shopping on a strict budget? Or just want something for your office secret santa? Or you are simply looking for some great christmas stocking filler ideas?
With the shopping days to Christmas fast running out, and the last online order dates online coming up even faster – this selection of low-cost ideas may well help you out.
We have rounded up a miscellany of Kringle-tastic ideas to entertain, educate or amuse the photo enthusiast in your life – and these stocking stuffers for photographers cost less than ten bucks (or less than a British tenner).
Alternatively, if you've got a bit more budget, we've also rounded up a few more festive photography goodies available for under £15 at the bottom of the page. Happy shopping!
Stocking stuffers for photographers under $10
1. Hotshoe spirit level
This is the old school way of ensuring that your horizons are straight, and your buildings don't seem to lean like the Tower of Pisa. Slot it into the hotshoe of your DSLR or mirroless camera, and let the bubble guide you to get your verticals upright and your seas dead straight. This option provides a two-axis level, plus a more discrete one-axis level that you could leave in position all the time.
2. Camera-shaped tin of fudge
• Available from Amazon UK from various suppliers for as little as £9.31

This is one of the sweetest presents that we could fine. This tin is about three inches high, and looks like a retro-styled camera. It is not just a neat thing to have on your desk – it is packed full 100g of vanilla fudge. Makes a great change from the traditional tin of Quality Street!
3. Lomography Friendship Card
• Discover the Friendship Card Set for £6 on Amazon UK
Send your Christmas cards with style this year by adding a personal touch to your holiday greetings. These appropriately named 'Friendship Cards' enable you to add your own photo to the beautifully designed card.
4. Table top tripod
• Spotted on Amazon UK for £9.55
Don't expect this to carry the weight of your full-frame DSLR with a big telephoto... but this dinky little three-legged chap could be just the thing you need to accurately position a smaller camera – such as a GoPro or a zoom compact. The Konig Professional Table Tripod comes with a three-way pan-tilt head, and its centre column gives a maximum shooting height of 23cm.
5. Adjustable camera wrist strap
• Adjustable camera wrist strap - £5.79
While most camera will come with a complementary neck strap, many photographers never end up using these uncomfortable straps. However, there is a useful alternative that you can give the photographer in your life instead. An adjustable wrist strap is a fantastic way to keep the camera safe without loads of unnecessary material getting in the way.
6. JJC L-S2 Lens Cap Keeper
No one likes losing their lens cap, right? Well, with the JJC L-S2 Lens Cap Keeper you can make this particular annoyance a thing of the past, while spending less than the cost of a large Starbucks frappucino! It's designed to be universal for DSLR and CSC lens caps alike, though we've found it works best with wide-angle lenses as there's more purchase for the keeper to hold.
7. Umiko 3D iPhone camera design case
While it won't magically turn a phone into an SLR, the Umiko 3D Camera case will at least look the part. This iPhone case even comes with a lanyard that mimics a camera strap, should your photographer be the sort that loses his handset all the time.
8. A roll of Kodak black & white film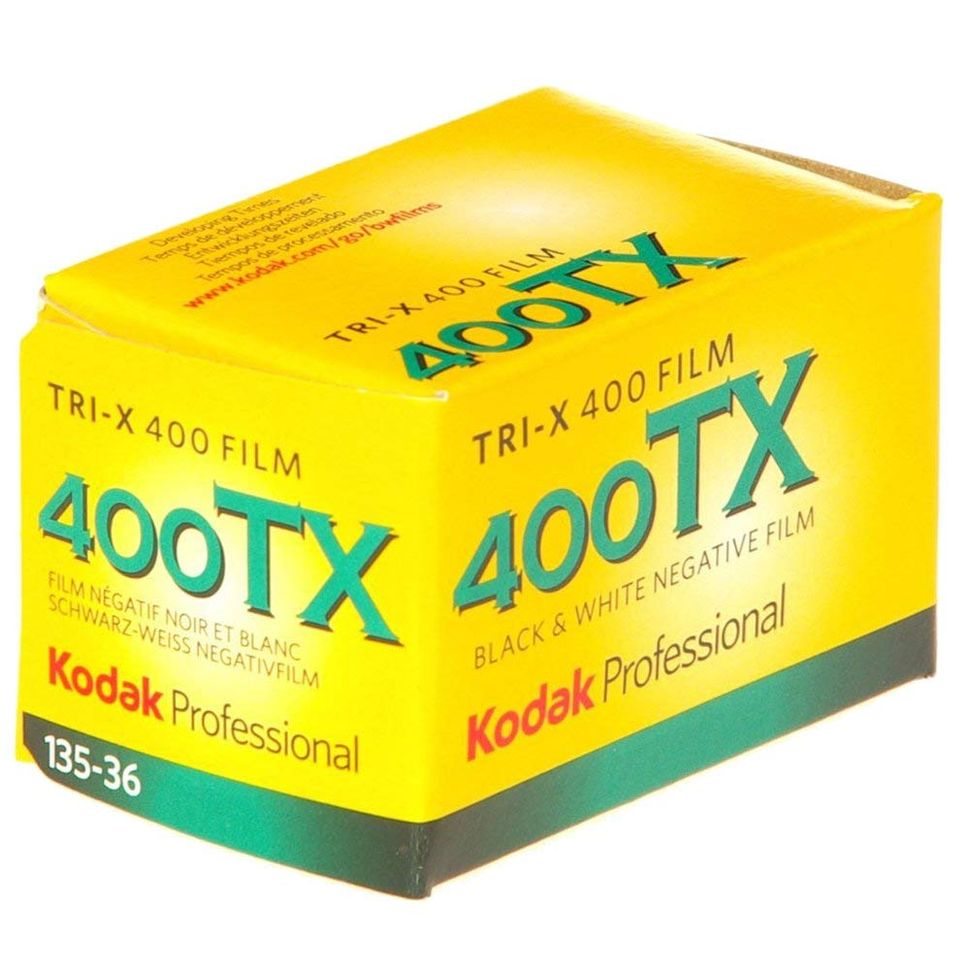 • From Amazon.com for $8.73 or Amazon UK for £7
Lots of photographers are rediscovering 35mm... and this is a little present that may just encourage a photo enthusiast to find that old SLR, and see if they can still take decent pictures without all the advantages of modern digital cameras. There are plenty of films to choose from - but black and white is a great place to rekindle a passion for analog photography. And Kodak Tri-X is as about as classic an emulsion as they come.
9. Sandisk Ultra SDHC memory card
• This Sandisk Ultra 32GB card is $9.99 / £9.93 at Amazon
Digital photographers can never have enough memory cards – so this is a present that they will definitely thank you for. The SD format is the most popular on today's cameras - so this is the safest option if are not quite sure what camera they use. This High Capacity SDHC card is from leading manufacturer Sandisk - and offers a very useful capacity of 32GB. From the Ultra range, it is pretty quick too for the price - with a transfer speed of 48MB/s.
10. Pistol grip and table-top stand
• From Amazon.com for $4.99 or from Amazon UK for £5.39
This lightweight device stuffs as easily into your camera bag as your Christmas stocking. It functions as a table-top support for your camera, but its design also means it can be used as a pistol grip – to help steady handheld shooting. The tripod stands 10cm tall, and weighs 85g.
11. Camera lens mug
• We found this at Amazon UK for £9.50 and Amazon.com for $9.99
A favorite novelty item for the photographer. This travel mug is designed to house your tea, coffee or chocolate – and is shaped like a Canon EF 24-105mm zoom. It even comes with a suitably-disguised lid, that makes the whole thing look remarkably realistic. Be careful not to give this Canon lens mug to Nikon fans though...
12. Vintage style camera strap
• We found this funky strap at Amazon for $6.99 / £6.99
This is a great way to jazz up your camera – replacing the bog-standard strap that comes in the box, with something that looks like it has beamed in from the Swinging Sixties. It is suitable for use with most interchangeable lens cameras – DSLR or mirrorless.
13. Novelty camera keyring charm
• We spied this at Amazon.com for $2.99 and at Amazon UK for £3.08
A camera charm that you can attach to your key ring, or to a bag. We have seen these on sale in a variety of colors – including yellow, pink and black. It is not just a thing to look at .. if you press the button an LED light comes on, and you get a camera shutter sound.
14. Hama LensPen
• Seen at Amazon UK for a very reasonable £6.92
A two-in-one cleaning implement that looks like a pen. A retractable lens brush at one end is suitable for getting off dust of the front of your zooms and primes. And at the other end there is a velvet surface, underneath a protective cap, which is capable of removing grease and fingerprints.
15. Polaroid Super Blower
• Polaroid Super Blower is $7.99 at Amazon and £4.99 at Amazon UK
This stylish-looking Polaroid Super Blower is a firm favorite amongst photographers. With a squeeze it gives out a powerful puff of air, which is capable of removing dust and debris from lens elements, or (with care) from the camera's sensor.
16. Digital Camera magazine
• Buy a back issue from from just £5.49 including postage
Digital Camera World magazine (called simply Digital Camera in the UK) comes out every four weeks. You could buy a subscription.... but if you are looking for a low-cost stocking filler, a back issue can be a great idea to give someone a spot of inspiration and advice on their hobby. The latest 10 issues are available - and you can have the magazine delivered direct to the recipient, or to yourself. Each 148-page magazine comes with a video disc, and a set of nine technique tips cards.
17. AmazonBasics wireless remote control
• Canon version is $8.49 / £5.99
• Nikon version is $8.49 / £6.79
A wireless remote is a great little extra present for a new DSLR user - it is not just good for selfies, but for use with long exposures where you need to minimise any camera movement. This Amazon own-brand remote is great value - and available to work with a wide range of Canon and Nikon DSLRs. Compatible Nikon models are: D3000, D3200, D3300, P6000, P7000, D40, D40x, D50, D5000, D5100, D5200, D5300, D60, D70, D7000, D70s, D750, D80, and D90. Compatible Canon models are: T4i, T3i, T2i, T1i, XT, XTi, 5D Mark II, 7D, 650D, 600D, 550D, 500D, 400D, and 350D.
18. ProOptic Lens Wrap
• Currently half price at Adorama at $5.75
Lens wraps are a great way of protecting lenses, cameras and other delicate accessories. This Adorama version is a 19-inch square of neoprene, which you swaddle your kit in – and it keeps itself tucked up and secure with the built-in Velcro strips. Currently this is half price - so a great holiday bargain for the thrifty shopper.
19. Polaroid UV filter
• Various sizes at Amazon - for 72mm you pay $8.99 / £7.99
The worry of scratching the front element of an expensive lens for your DSLR or mirrorless camera ensures that many photographers fit a replaceable UV filter onto the front element. This Polaroid one is very affordable - with filter sizes available from 37mm right through to 95mm, ensuring there is a version to fit on the front of most lenses
20. Pack of Instax film
• Buy Instax Mini color film at Amazon
Remember the fun you had with that Instax camera the other Christmas? No need to buy another camera... it is undoubtedly hidden a drawer somewhere. All you need to do is get the owner of the camera some more film! Instax film comes in different sizes... but the most popular instant cameras use Instax Mini film – as used in the Instax Mini 9, Mini 90, Mini 70, Leica Sofort and so on. There are fun film options that give fun borders to the instant prints.. but the plain white-bordered color film is the safest gift option.
21. £10 gift voucher
• $10 Amazon eGift card
• £10 Amazon UK gift card
• A £10 Wex Photo Video voucher
A bit of a cop out this one, but this is definitely the solution for extreme last-minute shopping - or if you are worried you will buy the wrong thing. Most retailers offer gift voucher options - just choose electronic voucher or a physical card.
22. Clash of Cameras top trumps card game
• This card game is perfect for camera geeks and is £8.99 at Amazon UK
How well do you know your cameras? This deck of 36 artistically designed cards can work out who is the biggest photo nerd in your family. Using the Top Trumps principle, you play for each card by reading out the spec on the camera card you have - hoping it will outperform the card your rival has in his or her hand.
23. Spudz microfibre cleaning cloth
• Handy clean-up accessory from Amazon for $7.99
These little lens cloths have been around for years. Made by Alpine Innovations, the Spudz cloths come in all sorts of colors – with a microfibre cloth that tucks away inside a neoprene sleeve. A clip on the sleeve allows you to attach this to your camera strap or bag so that you are never without a cloth to clean off your lens or LCD screen.
24. AmazonBasics lens pouches
• Four lens pouches for just £9.99
Cylindrical shaped neoprene pouches that are designed to give weather protection and shockproofing to your lenses. This is a set of four pouches, in four different sizes - and at £9.99 is a small price for a bit of optical protection. In the US., these are $13.99... a bit over the ten buck mark, but still a great purchase.
25. Movo rain covers
See-through polythene bags that wrap around your camera and lens when the rain falls - a built-in drawstring ensures the lens opening fits snuggly around your front of your zoom. These are $12.95 at Amazon.com.
26. Spare batteries
• 8x AA Duracell alkaline batteries - £9.69 / $8.47 at Amazon
Not having AA batteries in stock on Christmas Day can be a mini nightmare - particularly if you have kids who are likely to be unwrapping toys. For photographers, AAs are still essential items for powering flashguns – which you may well need to have powered up ready to capture the yuletide celebrations.
Stocking Stuffers under £15
These products didn't quite make it under the £10 / $10 mark, but we still reckon they're worth a look for some fun Christmas gift ideas for the photographer in your life.
27. Lastolite 30cm reflector
Reflectors are one of the most useful pieces of kit a portrait or still life photographer can carry - and the diminutive size of this reflector means you can store it safely away in your pocket. While it may be small, the respectively silver and gold surfaces of this product make its light-reflecting power mighty.
28. LCD Viewfinder 3x Loupe
• LCD Viewfinder 3x Loupe Magnifying for Universal 3.0" Screen - £14.99
Convert your LCD screen into a viewfinder! if your camera doesn't have a dedicated viewfinder, or you just prefer not to use it, the LCD Viewfinder 3x Loupe attached to a 3-inch LCD screen and magnifies it so you can use it as a makeshift viewfinder. It's especially useful when a camera is mounted on a tripod, and is a great choice for cheaper cameras that may not have a dedicated viewfinder. Other sizes are also available if you have a camera with an LCD larger than 3 inches.
29. Bamoer 22x telephoto lens & tripod
• Bamoer 22x telephoto lens & tripod - £17.99
We're a couple of pounds over the under £15 limit on this one, but we just couldn't possibly leave it out. This somewhat surreal Bamoer kit is perfect for the iPhone photographer just aching to try out some telephoto photography. This handy kit boasts a telephoto lens with a 22x zoom, plus a miniature tripod for keeping your phone steady, a Bluetooth shutter controller, and three extra lenses. These three include wide-angle, macro and a fisheye, with the first two screwing into each other for each storage. There are also lens caps for protecting the glass, a cleaning cloth, two soft storage pouches and a hard case to keep everything safe.
The included tripod is crucial to prevent camera shake, and you may even want to invest in a more substantial alternative - which is possible, given the telephoto lens' universal screw mount.
30. Magnum Photos: Field Notebook
• Magnum Photos: Field Notebook - £13
Magnum Photos is widely considered the industry's gold standard. The legendary agency, whose co-founders include Henri Cartier-Bresson and Robert Capa, is arguably the most prestigious in the world. For the vast majority of photographers, though, no amount of from-the-hip street images or 4am golden hour shoots are going to be enough to receive a membership invitation.
You can still give your dad a taste of the high life, though, with this embossed Magnum field notebook. It's perfect to stick in the sleeve of a camera bag and jot down shoot plans, settings and setups – along with all the important stuff that dads need to scribble down in a hurry when they're on the phone.
31. Mixbook Custom Photo Calendars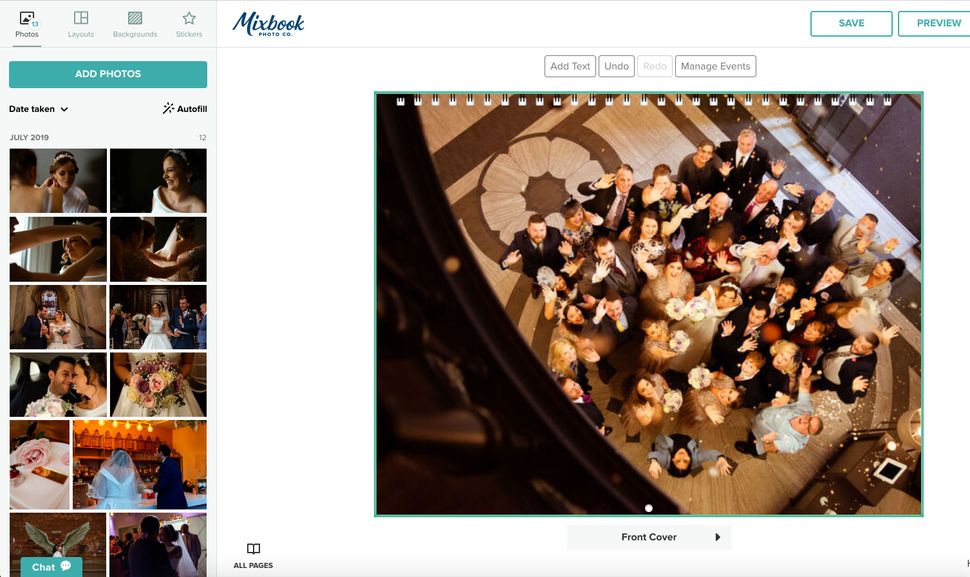 • Mixbook Custom Photo Calendars - from £14.99
One of the most unexpected and touching gifts you can get the photographer in your life is a collection of their best work in a calendar that they'll look at every day. Mixbook offers custom photo calendars from just £14.99. While they're based in the US, they can also ship to the UK as well. If you're a UK-based customer and want to avoid the shipping charges, why not try Bonusprint for calendars from £19.98.
32. Fintie Mini Photo Album for Fujifilm Instax
Find this photo album at Amazon UK for £11.99
Does your loved one have stacks of treasured Fujifilm Instax Mini prints with nowhere to put them? Well, why not buy them this Instax Mini print album to help them collect all of their precious memories in one place. This album holds 104 prints in total, with 25 individual pages with two inserts per side.
33. Camera Bauble
If you want to drop some subtle hints about the shiny new camera on your Christmas wishlist, why not deck your tree with a camera bauble?! This hand-crafted glass ornament is traditionally designed and made with techniques that originated in the 1800s.
34. BestCircle 40 LED Photo Clip String Lights
Amazon currently offer these lights for $12.49
This is another great gift for someone who has a stack of printed photos they don't quite know what to do with! Alternatively, this isn't just for instax prints, so you might want to print out a bunch of sentimental photos to go with this gift for your loved one. Mixbook (worldwide) and Boots (UK) both offer great deals for photo printing.
More gift ideas:
47 Christmas gifts for photographers
Best photo gifts - give a personalized present
Best photography books for beginners and pros in 2018
50 best camera accessories
Best photo magazine deals
The best GoPro accessories
Best memory cards for your camera