Retro cameras and the retro 'look' are massively popular right now, from hipster dudes looking for fashion accessories to old-time photographers going misty-eyed over their favorite cameras of the past. There are also lots of folk who have just got pretty bored with the regular black-box design of modern mirrorless cameras – all the tech you could ask for but all the charm of a concrete car park.
For some, a camera will always be a tool and nothing more, but for others the physical appeal of their possessions is almost as important as what they actually do.
The thing is, retro cameras can do both. Some give you all the charm of a classic or vintage camera but with modern controls; others recreate the manual controls of classic cameras without making a big deal out of the looks.
So you can probably guess which is which in this comparison right now. We've all been wowed by the looks of the Nikon Z fc, but Fujifilm was already ahead of the game from a control and handling perspective with its X-series cameras, and the closest rival to the Z fc on every level is the Fujifilm X-T30.
So which is the best retro camera out of these two? Our comparison might help you decide – and it might also help you realise more clearly what it is you yourself want in a 'retro' camera.
• Read more: Nikon Z30 vs Nikon Z50 vs Nikon Z fc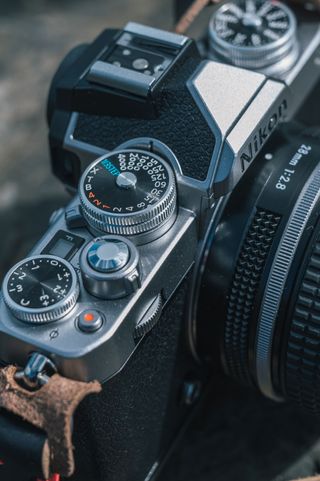 01 Retro looks
Why you can trust Digital Camera World Our expert reviewers spend hours testing and comparing products and services so you can choose the best for you. Find out how we test.
We're going to call this a win for the Nikon Z fc. This camera unashamedly copies the look of the classic Nikon FM 35mm SLR cameras, but this is such a beautiful, iconic look, that no-one will complain about that. You can even get it in different colors if you want (not available everywhere). The X-T30 is pretty understated by comparison. It has a classic camera 'look', but it's not designed to resemble any film camera from the past – though its size and shape do recall classic compact 35mm SLRs from the 'golden age' before microchips, zoom lenses and plastic took over.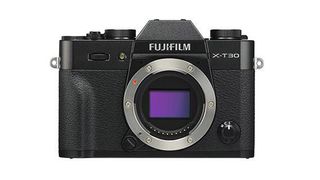 02 Camera tech
It's closer than you might think. The Fujifilm X-T30 has an extra 5.1 million pixels and an X-Trans sensor with no low pass filter for even greater sharpness. You would have to give the X-T30 the win for image quality, but not by a huge margin, and probably not enough on its own to change your mind. The Z fc is better for continuous shooting (11fps vs 8fps) but these two cameras tie for 4K video capabilities (we might just put the X-T30 an inch ahead) and are closely matched for autofocus too. The Z fc has a vari-angle screen versus the tilting screen on the X-T30 – though it's worth pointing out that the cheaper X-T200 has a vari-angle screen that's bigger than the one on the Z fc, if it's screens, you're after.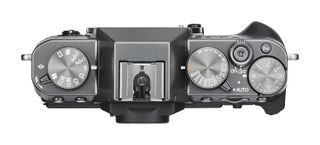 02 Shutter speed dial
Both cameras have an external shutter speed dial on the top plate, so it's a dead heat here. Why the big deal about shutter speed dials? First, you can see and adjust the shutter speed without even switching the camera on. Second, humans are physical creatures and a physical dial will always be more satisfying than a digital interface. Until, of course, we abandon our physical forms and become brains in a jar controlling everything via electrodes and brain waves.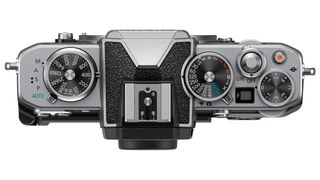 03 ISO settings
Ah, now here's a difference. The Nikon Z fc has an ISO dial on the top plate but the X-T30 does not. If you want a physical ISO dial on a Fujifilm camera you have to move up to the Fujifilm X-T4 or X-Pro3, which are in a different price bracket. So do you really need an ISO dial? It's nice to have (and to look at), but you tend not to change ISO settings between shots, so if anything is expendable in a retro camera's external controls, it's probably this.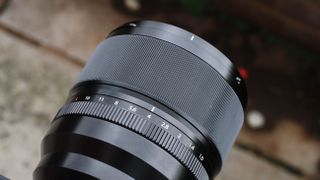 04 Aperture control
You might shrug off the lack of a physical ISO dial, but in the world of retro camera controls an aperture ring on the lens is surely an essential – and this is where it all falls apart for the Nikon Z fc. Nikon lenses have not sported aperture rings for decades, and you don't get them on the Z fc. The lens aperture is controlled electronically via the body, a control dial and a digital display.
Many, if not most, Fujifilm lenses, however, have an aperture ring. You have the huge satisfaction of adjusting the lens aperture, on the lens, with a clearly marked aperture ring, with click stops, whether or not the camera is switched on and without needing to look at the LCD. It's a small point for photographers who've only ever used phones and regular digital cameras, but for old-school photographers a physical aperture ring is like coming home. It's enough to make some of us reach for a tissue to dry our eyes.

05 Lenses
This is where it gets serious. The Nikon Z fc is a beautiful camera but right now there are only two native DX format lenses to go with it (yes, really) with an 18-140mm lens in the pipeline. There is a stylish new 28mm f/2.8 which matches the Z fc's size and style, but this is actually a full frame lens. The Z fc is a camera you get for its own sake, not as part of a system. This may change (we hope), but at the moment this is a camera you will need upgrade from pretty quickly if you decide to get serious about photography and different lens types.
This is where the X-T30 wins big time. Fujifilm's range of Fujinon X-mount lenses is impressive not just for its scope, but for its quality too. It includes the low-cost kit lenses and telephoto zooms made for the Z fc, but goes way further with ultra-wide-angles, macro lenses, professional constant aperture zooms and both fast and affordable prime lenses. If you're into affordable, compact, retro prime lenses, for example, the X-T30 has a lead which we doubt Nikon will ever try to match.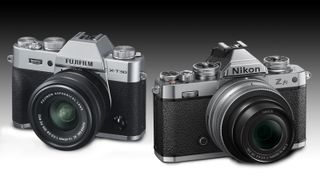 Nikon Z fc vs Fujifilm X-T30: which is best?
We have two answers for you.
1) If you want a camera that just looks beautiful and is thoroughly competent into the bargain, the Nikon Z fc is out in front by a mile. It's perfect if you want a splash of style and nostalgia but have no immediate intention to get serious about photography. It will do everything a novice or a new photographer might want and more, but sooner or later you will hit its limits and need to move on. Its biggest issue is lens choice.
2) The Fujifilm X-T30 is more for photographers who are less concerned about the style of old cameras and more concerned with recapturing the way they worked. It has two key attributes that the Nikon doesn't have: one is lenses with physical aperture rings, the other is the sheer range of lenses available.
In short, if you want a camera that looks the part, the Nikon Z fc wins – and it really is beautiful enough to make you fall in love with it.
But if you want a camera that works the way your old film camera did, and gives you the same physical nuts-and-bolts control, the Fujifilm X-T30 is the one to choose.
And to get back to our original question, we hope that reading this has helped you figure out what you are actually looking for in a retro camera.
Pre-order the Nikon Z fc at Adorama (US)
Pre-order the Nikon Z fc at B&H (US)
Pre-order the Nikon Z fc at Park Cameras (UK)
Pre-order the Nikon Z fc at Wex (UK)
Pre-order the Nikon Z fc at Ted's Camera (AU)
Read more:
• Best cameras: how to choose
---
• Best mirrorless cameras
• Best beginner cameras
• Best vlogging cameras
• Best cameras for travel