Watch the video: How to plan the perfect landscape photography shoot
Ever wondered how great landscape photographers take stunning photos, time and time again? It's all down to good planning! A successful shoot can hinge almost entirely on good planning (as well as a stock of decent landscape photography tips). Know where you're going to visit, how long it will take you get there, and keep checking the weather!
Outstanding landscape photographers aren't just lucky – they're consistently able to capture stunning skies and unusual weather phenomena because they're some of the most organized professionals in the business.
Preparation can go beyond just getting a good photograph, too. Some landscape shoots involve hiking and hill walking – and although these are popular pastimes, they can be dangerous if taken lightly.
Read more:
• Best cameras for landscapes
• Best lenses for landscapes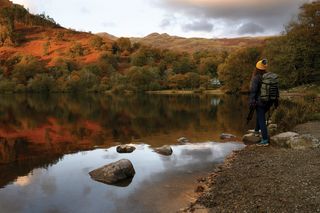 A first aid kit is a must, and especially in mountainous terrain, the weather can change in an instant and you can't always rely on your phone.
We visited the Lake District's Rydal Water and, although our trek wasn't all that demanding, good prep and planning meant that we knew where to head and at what time we needed to arrive. We also carried everything we needed to stay safe and take great images.
Read on to check out our must-have gear and the essential prep steps…
Plan, plan, plan!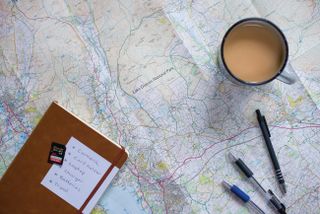 The success of your shoot can be made or broken by your planning. Make sure you know exactly where you're going and how long it will take to travel to it – and don't forget to factor in traffic, tourists and roadworks. Check the weather and keep checking it, and make sure you have the precise timings for sunrise / sunset and golden / blue hour to save on guesswork.
Pack light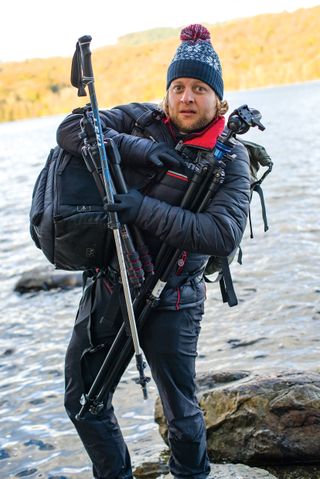 How much weight you can carry will depend on your build and how far you intend to hike. Not only is carrying too much weight bad for your back, but it could impact how far you're able to travel and potentially spoil the whole shoot. A sensible load will also make the experience much more enjoyable.
The right bag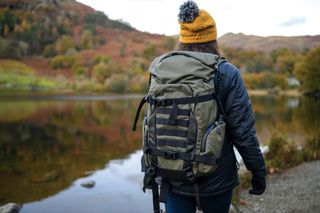 A comfy backpack is a must. We used the Gitzo Adventury 30L backpack (a 45L version is also available), which is ideal for hiking. It boasts ample provision for camera kit, a sizeable compartment for other gear, and straps for holding a bedroll. It also contains a rain cover for operating in adverse conditions – a must, when travelling in the Lake District!
Back up your data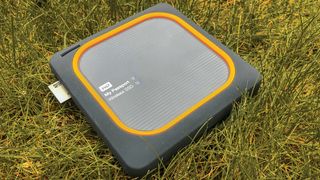 Dropping a camera in the drink is a rite of passage for landscape photographers… which is one of many reasons why you should back up your data. Whether you're transferring images via SnapBridge, a laptop or an external hard drive with a built-in card reader, like our WD My Passport Wireless SSD, you're spoilt for choice.
Emergency wipes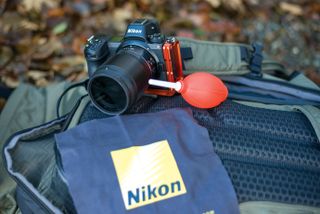 Be honest: how often do you take a sensor cleaning kit on a shoot? We're no different… We do take an air blower and a lens cloth though. They're quick to use, easy to stow and helpful in emergencies (especially when constantly swapping lenses). If you do have the room, though, a sensor cleaning kit will always be the ultimate form of preparation.
• Best camera lens cleaners
• Best camera sensor cleaners
Tech support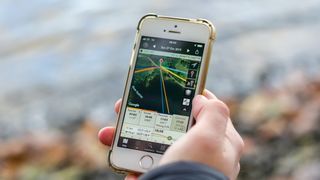 Smartphones are a great asset and particularly useful when it gets dark. The Photographer's Ephemeris is a popular app – it tracks the position of the sun and moon from your precise location, among many other things. Lee Filters' Stopper exposure app (Apple, Android) is a great asset for filter users, too. Best of all, apps don't weigh a thing so you can carry loads of them!
Read more:
Landscape photography tips: 16 essential tips for great outdoor photography
The best lenses for landscapes: get ready for the great outdoors
The best camera bags and cases for photographers