Watch video: Home photography ideas – whip up a storm using flash!
If you're looking for ideas to shoot without leaving the house, here's a fun photo project you can try at home that's sure to leave your friends and family asking how on earth you pulled it off.
We're going to show you how to create this head-turning tornado in a wine glass, though any shape of glass will work. You'll need a large sheet of paper to use as an infinity curve, to give the glass a clean backdrop. We went for a bright blue piece of card, which really helps add a good kick of color to the image – but you could hang a sheet, rug, or anything else you have around the house.
• 10 best online photography courses
• Get more Home photography ideas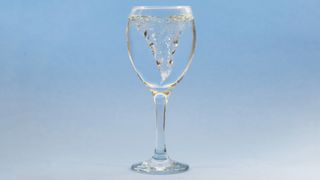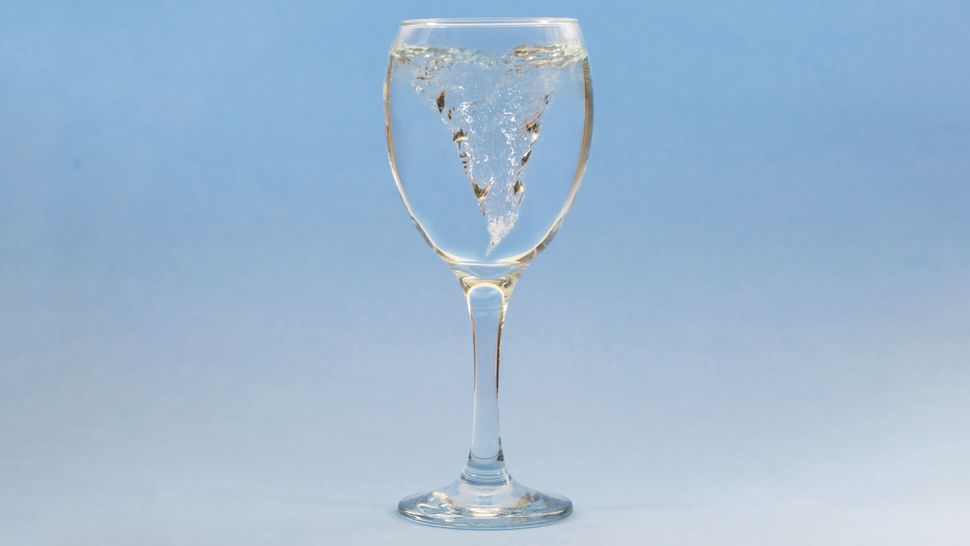 You will also need glass, a measuring jug and a tripod to put your camera on so that you can lock off the focus. However, the secret weapon for this technique is a milk frother whisk!
If you don't already have one, you can pick these up on the cheap and they're ideal for creating the swirling vortex inside your glass – as well as creating delicious frothed milk for your coffee, so they're definitely worth it! Here's how you can put it all together and take the shot…
• Stuck at home: 11 photo projects to try indoors during the COVID-19 crisis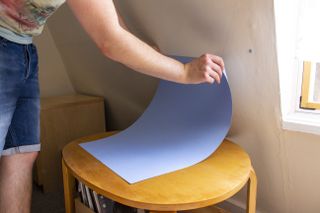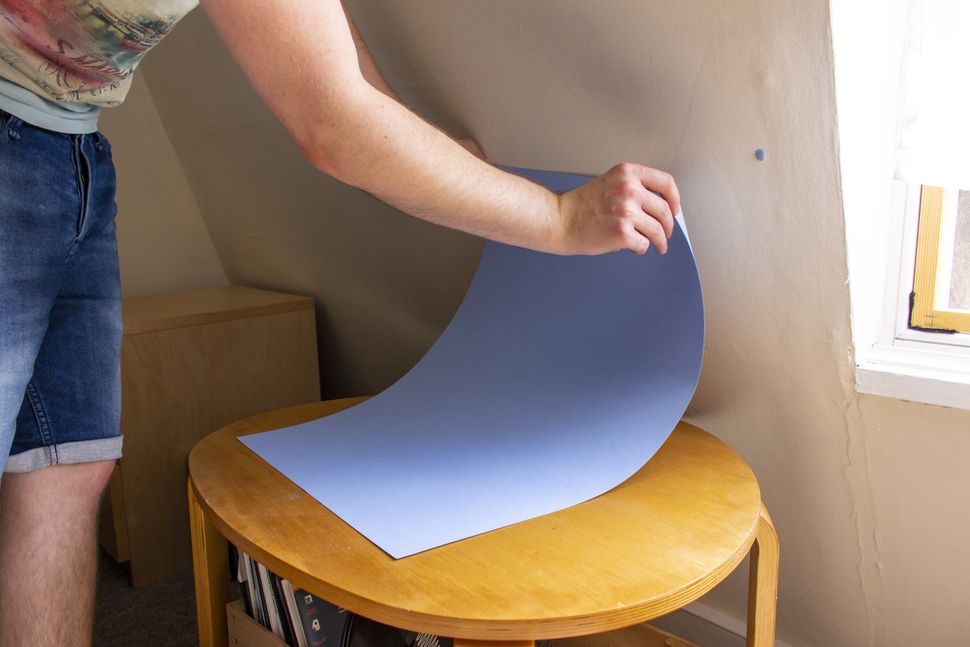 01 Set up your backdrop
Use some sticky tack to attach your colorful card or paper to the wall and drape it down so that it creates an infinity curve. If you're using a sheet or rug, you can clamp it or drape it from a curtain rail or radiator.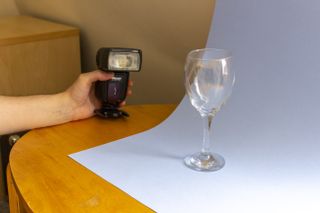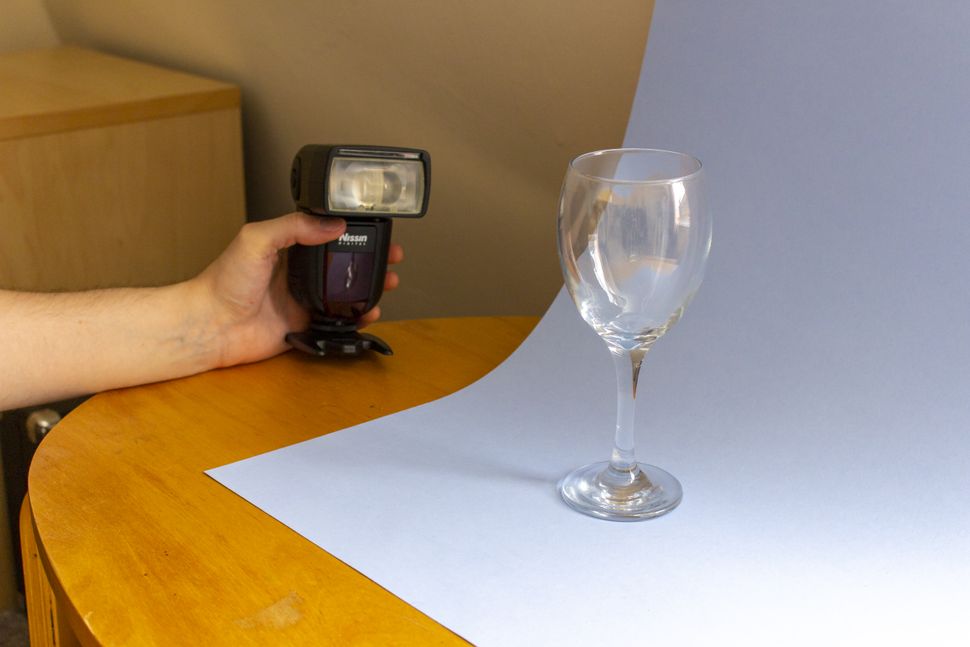 02 Add your light source
You'll need to freeze the vortex swirling inside the glass, so a fast shutter speed is essential. If you're set up near a bright sunny window you may be fine with the natural light, but you can also position a speed light (or two) to the side.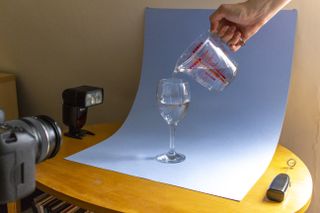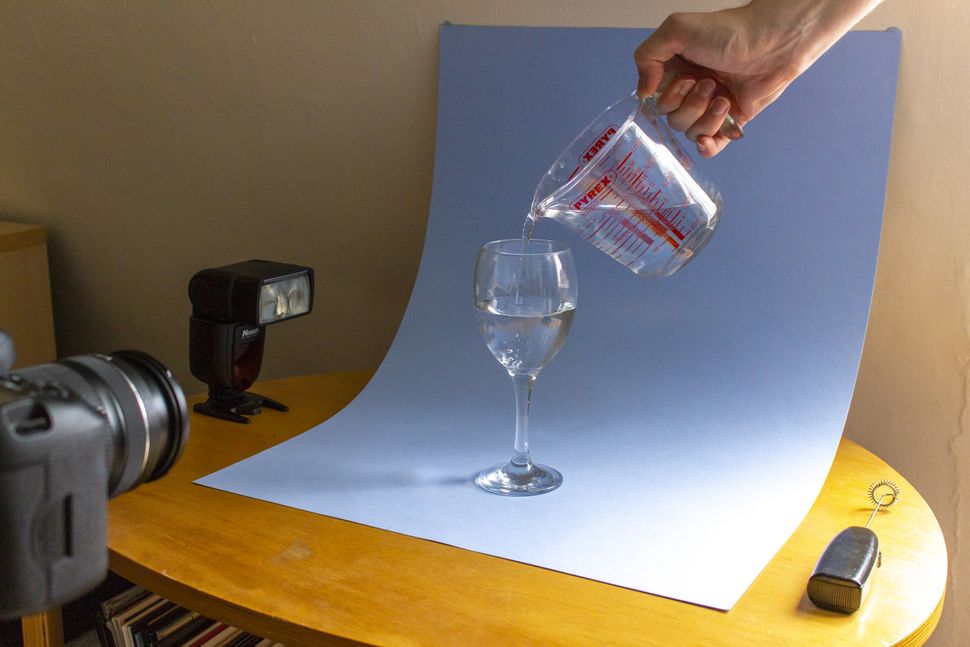 03 Fill your glass with water
Position your glass on the infinity curve and give it a quick buff with a microfibre cloth to remove any finger prints. When you're happy with its position, use a measuring jug to carefully pour your water into the clean glass.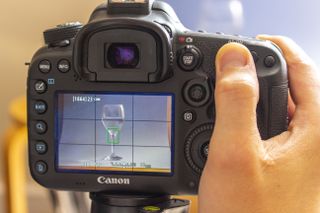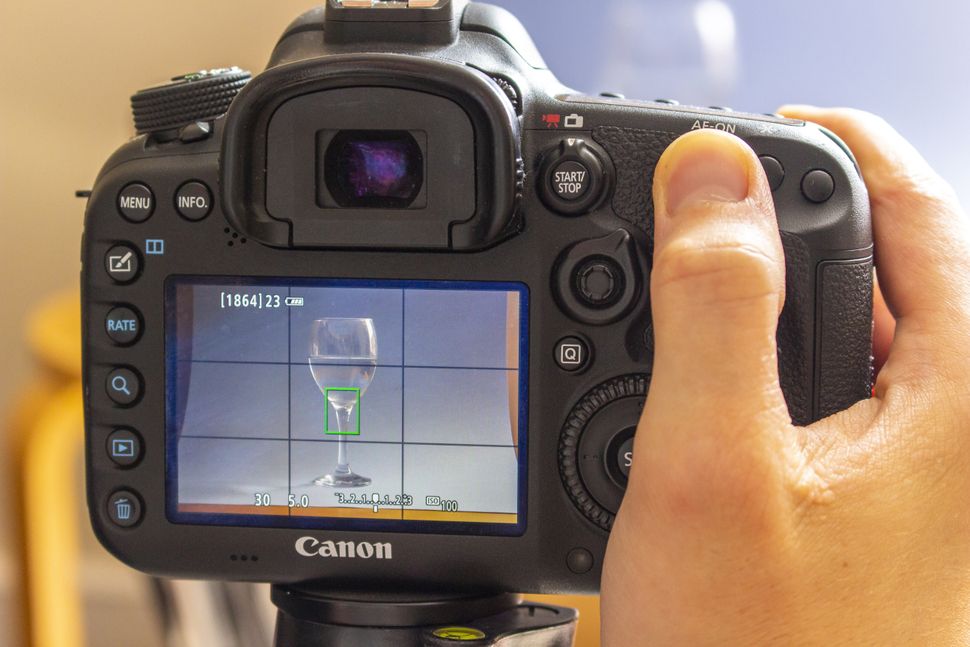 04 Focus on the glass
Set up your camera on a tripod and zoom in until the glass is a decent size and the backdrop fills the frame. Then autofocus on the wine glass and switch over to manual focus mode to lock the focus off.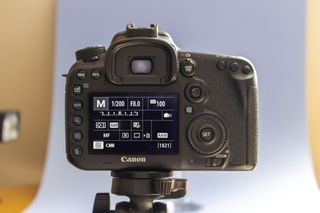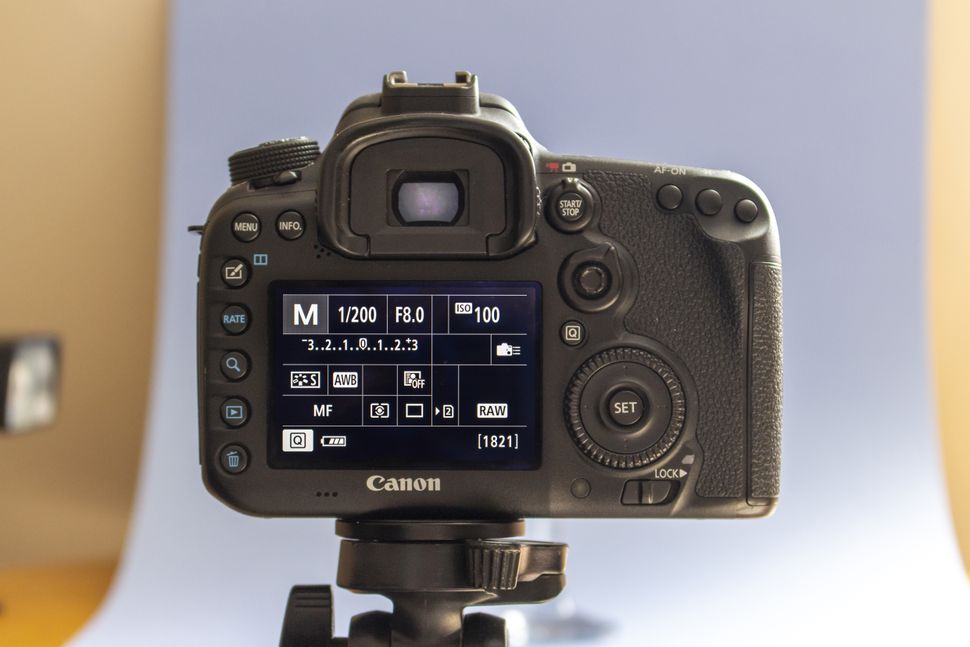 05 Dial in the right settings
If using natural light, select aperture priority and use an aperture of f/8, then tweak the ISO until you can achieve a shutter speed of 1/1000 sec or faster. If you're using flash, set the power to 1/16 and select manual mode on your camera, with an f/8 aperture, 1/200 sec shutter and ISO100.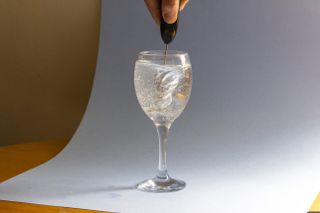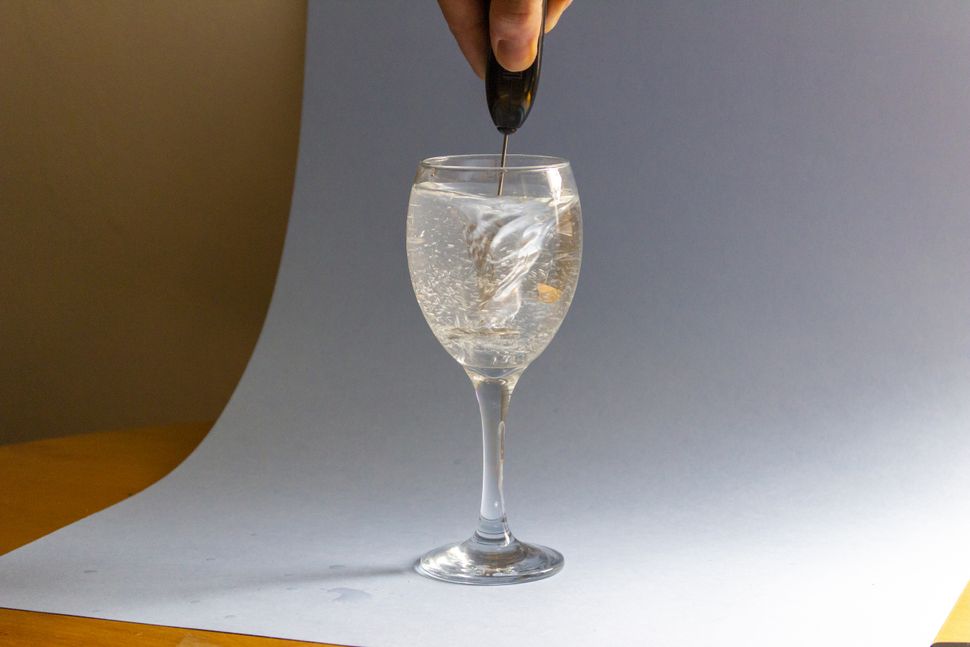 06 Give it a spin
Take a test shot to make sure that the lighting looks good. Then set your camera's self-timer mode to around 10 seconds. Trigger the shutter, then place the frother in the glass and switch it on; just before the shutter fires, whip out the whisk!
More photo project ideas:
Stuck at home: 11 fantastic photo projects to try indoors during the COVID-19 crisis
215 photography tips, video tutorials and techniques to take photos of anything
Four macro photography ideas for budget-friendly shoots