After the heavens have opened with a deluge of rainfall, it's a good time to explore the small world of your garden or even a local park. Wet flowers and plants can generate some interesting and photogenic results.
Obviously DSLRs and mirrorless cameras have a wealth of dedicated macro lens options, but some of the best compact cameras happen to feature fantastic macro modes, such as the Olympus Tough TG-6 and Leica D-Lux 6.
In this project we're using the D-Lux 6, which has a good macro option on its fast Leica DC Vario-Summilux f/1.4 lens. Its simple design makes it easy to use, with a simple macro switch on the lens.
With its wide aperture, the lens allows a lot of light onto the image sensor, which helps immensely when you attempt macro shots, and it enables you to get super-close to your subject. Alternatively, you can use one of the best macro lenses on your interchangeable lens camera, or even learn how to use a reversing ring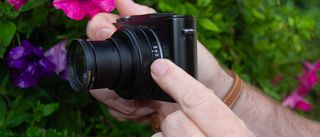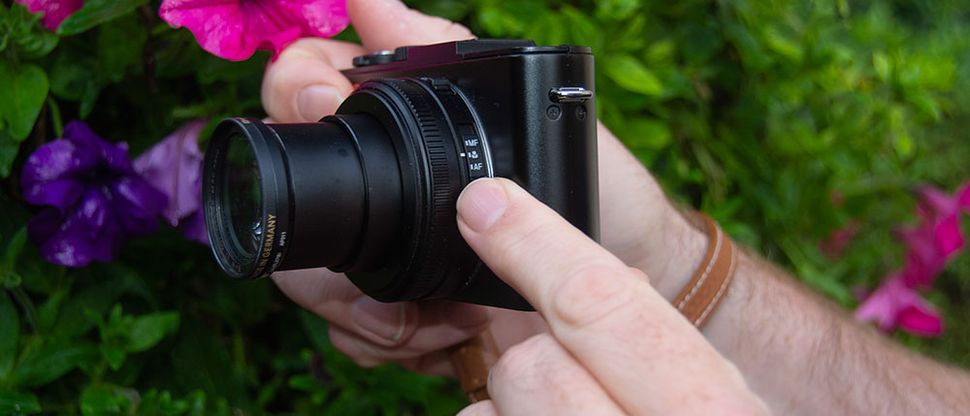 A compact camera is a good thing to keep handy for everyday use – for those moments when you're in the park or on the move, when you wished you had a camera at your fingertips that's more versatile than your phone.
With autumn upon us, there are lots of amazing things you can explore in a close-up world, and you might be surprised at some of the images you can capture. Water drops can produce interesting photographs, for example, so experiment with your macro lens to produce some colorful results.
A wide-aperture lens gathers plenty of light and can capture fine detail when you get up close to your subject. The main thing is to try to capture a shot where there is sunlight hitting the subject (you don't want to be in shade unless the light is too overpowering) and the sun is not behind you.
Using macro magic to shoot water droplets
When you are shooting macro photography, paying attention to small details makes the difference that enables you to produce more dramatic images. Above all else, just get shooting and have some fun.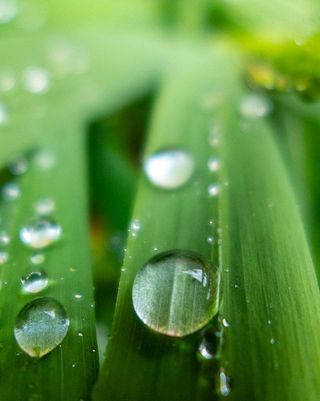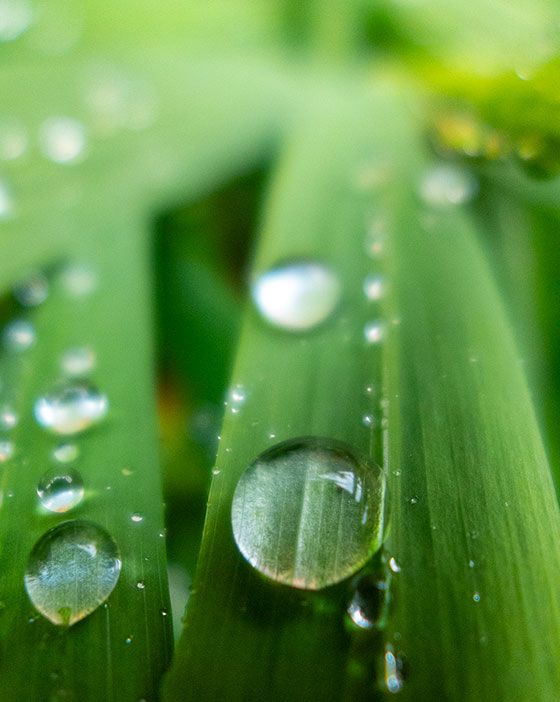 01 Create perspective

Looking around the garden, we found these big drops of water on some leaves. Shooting in front of the leaves gave this image a dynamic sense of perspective. Setting a wide aperture and focusing on the raindrop gives a shallow depth of field effect. The drops themselves show a magnification of the leaf they're resting on, which is a pleasing effect.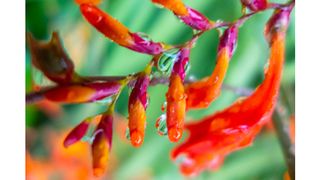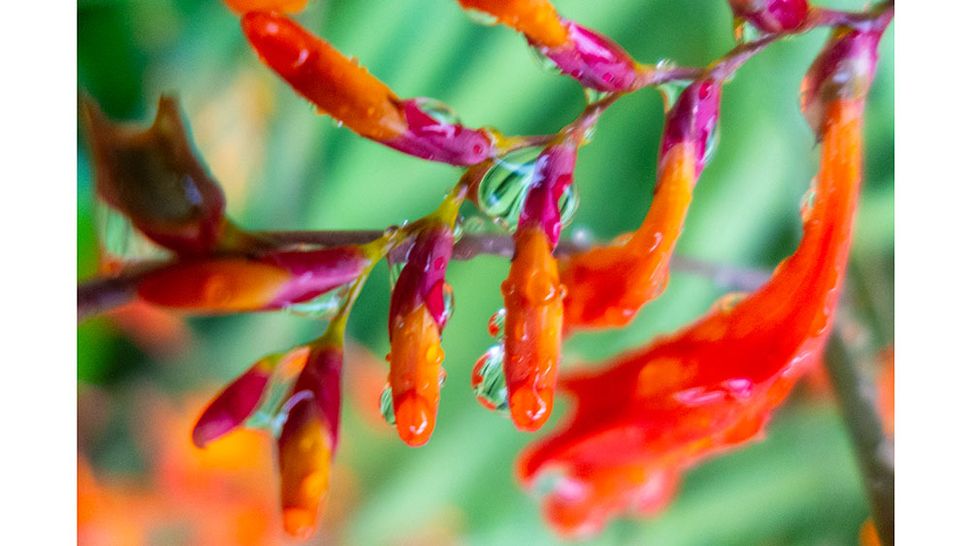 02 Consider your composition
Combining diagonal and central planes or applying the rule of thirds will always help improve the look of an image. In this shot we established a diagonal and central plane: the water drops in the middle provide a focal point, where the diagonal of the stem leads your eye through the image.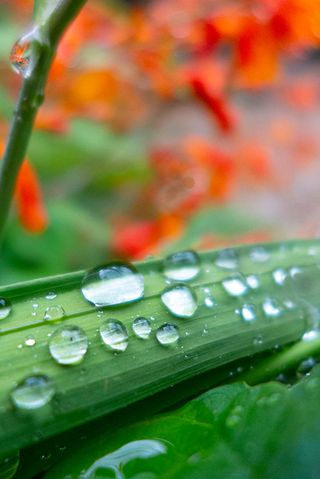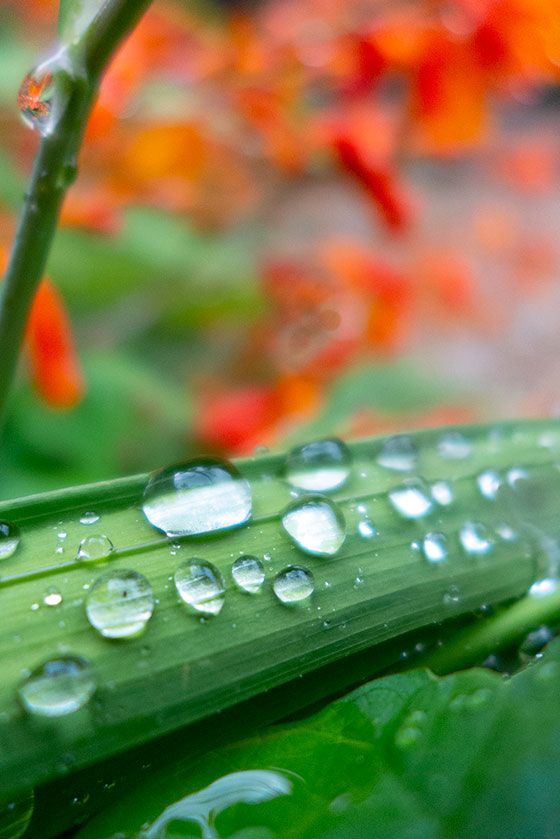 03 Think about color
If you want to take a shot with raindrops in the foreground, consider a contrasting color in the background. The orange here helps make the foreground stand out. You can use a color wheel to determine complementary colors, but obviously outdoors you're at the mercy of what Mother Nature gives you!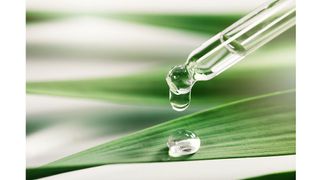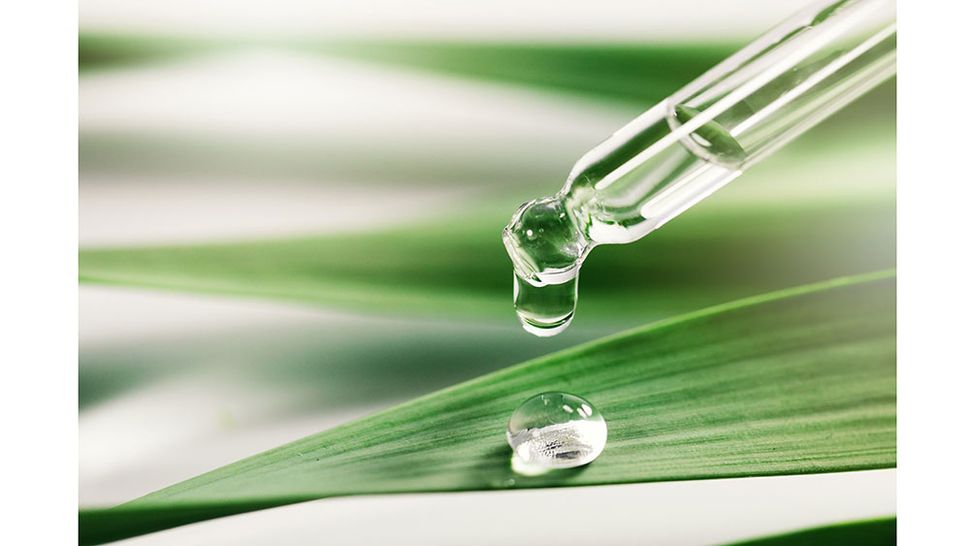 04 No water? Fake it indoors!
Of course, you don't have to shoot outdoors – you can always try spraying water drops on your indoor plants, carefully adding your own drops. It might not look so natural, but with perseverance you can still achieve some interesting effects.
Read more:
The best macro lenses: get closer to your subjects than ever before!
The best lenses for food photography: make your supper the star
5 things to know before buying a macro lens