Newborn photography and baby portraiture is more popular than ever – and especially if you're isolating at home with your bundle of joy, it's a great opportunity to capture precious moments before they grow up.
While most parents just snap away with their camera phones, though, the best way to capture more memorable photos is to learn how to take studio-quality photos like a professional.
In this series of 10 pro portrait photography tips, expert photographer and 'Baby Whisperer' Karen Wiltshire explains how to capture great newborn photographs that you will be proud to hang on the wall, put in your portfolio or enter into competition.
• More newborn photography tips
• Get more photoshoot ideas
• Get more Home photography ideas
01 Use Manual mode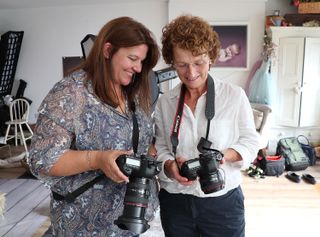 "Because we were using supplemental lighting, I told Heather to put her camera into Manual mode," explains Karen. "The flash sync speed on my camera is 1/160 sec, so that's how fast our shutter was going to be, and we kept the aperture at f/4 because I don't want too much of the image falling out of focus. The ISO was at 100."
02 Yes – use studio lights!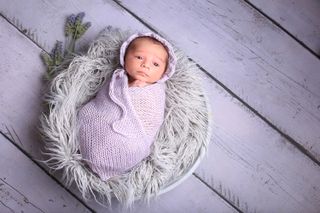 "I was very surprised that we were using lights," says Heather. "On my beginner courses it was very much, 'You don't use flash with babies,' but as Karen said, 'That's rubbish!' It's hard to get a lighting pattern, because babies have such tiny noses, but the catchlights are at the top and the mum loved the open eyes looking around."
03 Preparation is key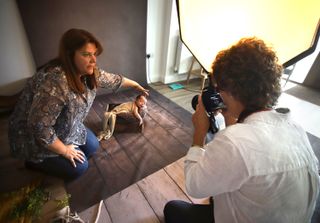 Preparation is key. Have a workflow planned so that you can easily transition the baby from one position to another. Make sure your camera and cards are ready, and that props, hats and blankets are easily accessible.
It's also important that you're calm and relaxed throughout the shoot, so the baby feels safe and comfortable with you. Parents also need to feel that you're confident, if you're photographing someone else's baby.
Newborns have trouble regulating their temperature, so you need to keep the room warm – 71-75°F / 22-24°C is ideal. Make sure that your blankets and wraps are warm, as changes in temperature will startle and wake the baby.
05 Tools of the trade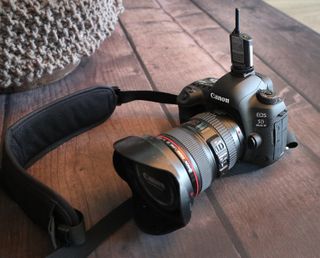 As a working pro, Karen shoots with the Canon EOS 5D Mark IV – the full-frame body of choice for many professional photographers. She usually pairs it with a Canon EF 24-70mm f/2.8L II USM, but here she used the Canon EF 24-105mm f/4L IS USM as the other lens was in for repair!
As always, there is no right or wrong camera – the right camera is the one that's right for you. The best DSLRs and best mirrorless cameras are all up to the task!
05 Meter in advance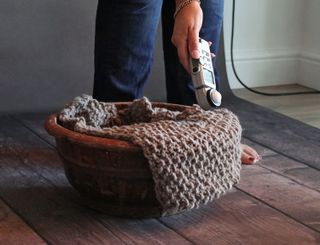 If using supplemental light you should be using a light meter so that you know exactly what it's doing; you don't want to be adjusting and messing around when the baby is in position. Set up your props and scene ready to shoot, then meter the light before putting the baby in place. If you don't have a light meter, use your camera's built-in meter to focus on the scene to set your exposure.
06 Staying focused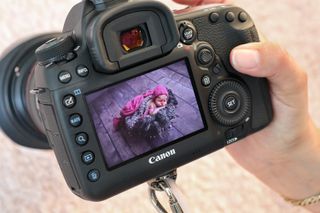 "I use single AF point focusing," says Karen. "Nailing the autofocus is easier shooting at f/4 than at f/1.8, which some newborn photographers go down to, but using a single AF point gives you the most control. Always make sure to focus on the eyes."
07 The right light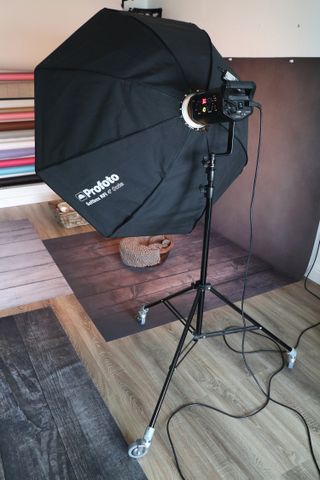 Karen prefers to use a pair of Profoto-and-Bowens combos. The larger lighting setup, for shooting props and backdrops at floor level, is a Profoto Softbox RFI 4ft Octa with a Bowens Gemini GM250R. For shooting the bean bag, it's a slightly smaller Profoto Softbox RFI 3ft Octa with a Bowens Gemini GM200RX setup.
• Best photography lighting kits
09 Safety first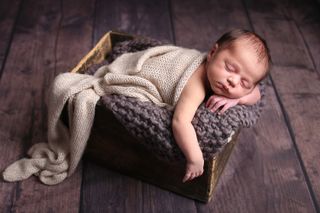 ALWAYS have a spotter to ensure that the baby is safe at all times. Ask dad or mum to get involved if need be. Be gentle, and never force a baby into a position that it is clearly not comfortable in. "Also a full tummy makes the baby more likely to be content," says Karen. "Some need feeding every 20 minutes, others can go for hours without feeding. I warn parents to expect to feed a little more than normal during a photoshoot."
09 Props and backdrops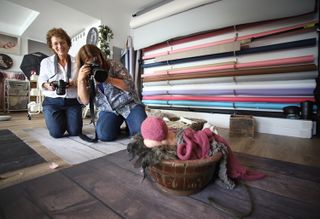 Having a great backdrop is essential. For her props, fabric and backdrops, Karen suggests Baby Prop Shop – along with her own custom-made floordrops.
"I took the pictures, sent the files and they printed them, so I can have all these different setups," Karen says. "They're printed on waterproof polyfabric, which doesn't crease or mark, and they've got a non-slippy backing!"
10 Turn up the volume!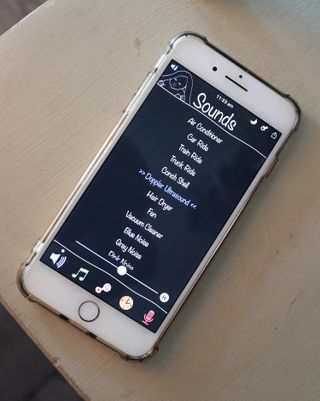 Karen advises that you never tiptoe around the baby trying to keep quiet. In fact you need to do the opposite, as noise will actually help settle the baby! In addition to putting on the radio, download a white noise app for your phone. She uses White Noise Baby by TMSoft, which is incredibly cheap on the App Store, and isn't on a timer so it won't turn off in the middle of a shoot.
Gallery of newborn photos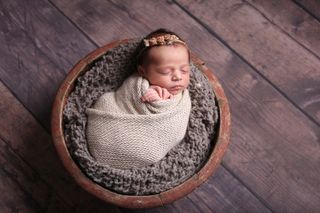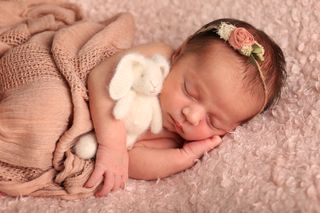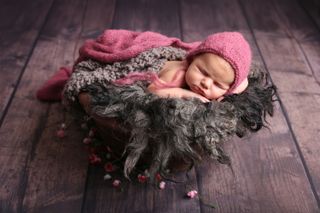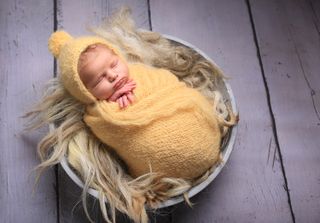 Karen Wiltshire After 23 years working at a magazine printers, Karen established her Dorset studio in 2011. She was the first to receive Craftsman status in Studio Children's Portraiture by The Guild of Photographers, where she has twice won the Photographer of the Year award, and also holds workshops as part of the Baby Whisperer Academy. For more info go to www.kw-photography.co.uk
Read more:
How to take stress-free children's portraits
215 photography tips, techniques and tricks for taking pictures of anything
Best lighting kits for home studio or location photography