Autofocus cameras have been around since 1977, so why would a manufacturer still be making manual-focus lenses? Indeed, without the split-screen and microprism aids of yesteryear's viewfinders, it can be tricky to nail manual focusing in modern DSLRs. But when it comes down to it, the Zeiss Milvus range of prime lenses does give a hands-on, feel-good-factor to photography, and the Zeiss Milvus 50mm f/1.4 ZE is no exception.
There are 11 lenses in the Milvus line-up, from an ultra-wide-angle 15mm f/2.8 to a 100mm f/2 macro lens. The 50mm f/1.4 lies at the centre of the range and is typical in that it has a well engineered metal barrel and a full set of weather-seals. It's a fabulously crafted lens that should last a lifetime. The real delight is in the optical quality, based on Zeiss's legendary Distagon design principles, premium glass and T* anti-reflective coatings.
The long rotational travel of the focus ring enables ace focusing precision, and the super-smooth fluidity of its movement makes manual focusing a genuine joy. For reassurance, built-in electronics enable the viewfinder's focus confirmation lamp to be activated, and manual focusing also works a treat in magnified live view mode.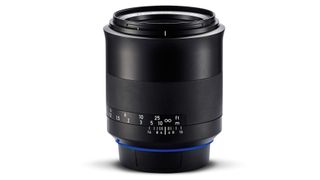 Performance
Living up to its reputation and price tag, the Milvus delivers gorgeous image quality. When shooting wide-open, it combines superb sharpness and contrast with beautiful bokeh, and maintains a lovely smoothness to defocused areas when stopping down a little. It's a top performer, if you can live without autofocus and with the rather large price tag.
A comfy rubber grip on the focus ring makes the barrel of the lens a pleasure to handle, while on the inside, pitch-black lacquer is applied to the edges of all lens elements to avoid stray reflections. The Distagon principles on which the design is based date back to 1952 – this is a lens with real history, reflected in the quality of images it produces.
Read more:
The best Canon telephoto lenses