The new Sony Xperia 5 is a smaller Xperia 1 on paper, which is a promising prospect, bringing a 21:9 OLED display and flagship power to a more pocketable size. While it has the same triple camera hardware as its larger sibling, Sony has loaded it up with newer software and improved video capabilities.
Sony always charges a premium for its phones though, so the Xperia 5, which costs $799 or £699 really needs to be great to compete with and better the cheaper OnePlus 7 Pro, OnePlus 7T and Xiaomi Mi 9T Pro.
While Sony makes the best camera phone sensors around though, found in the likes of the iPhone 11 Pro Max, can it finally refine its own smartphone's camera experience to topple the competition?
Sony Xperia 5 camera specs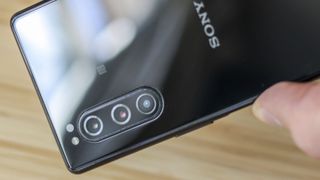 The Xperia 5's primary 12MP camera features a 26mm equivalent focal length and an f/1.6 aperture, with a 1/2.6 sensor and 1.4μ pixels. It also features Dual Pixel PDAF and 5-axis OIS.
The telephoto camera delivers a 52mm focal length and has a 12MP resolution 1/3.4" sensor with 1.0µm pixels, paired with an f/2.4 lens, and Dual Pixel PDAF and 5-axis OIS.
Finally, the ultra-wide-angle camera delivers a 16mm equivalent focal length, an f/2.4 lens and a 1/3.4" sensor, with 1.0µm pixels. This can be configured to a full field of view with barrel distortion, or a slightly narrower field of view with distortion corrected for.
The Xperia 5's shooting modes are exceptional when it comes to video, but it doesn't do anything out of the ordinary for photographers. The automatic mode features smart scene detection, the bokeh mode is amongst the weakest we've used, Portrait Selfie defocuses the background of shots from the front camera, Manual and Panorama, as well as Creative Effects option, applying a range of filters.
Dive into the settings, and you can apply a self-timer, change the shooting resolution, fire up object tracking and control predictive capture. This is an excellent feature that ensures the Xperia 5 takes a shot before you do, in case you miss your moment, after which you can choose the best of the bunch.
Onto video modes, and the Xperia 5 can record 4K HDR in the standard video app, making for sharp video with a gorgeously broad tonal range. Open the Cinema Pro app and Sony adds manual cinema camera-esque controls to the mix, with a new automated pull-focus feature being a welcome addition.
Xperia 5 Camera performance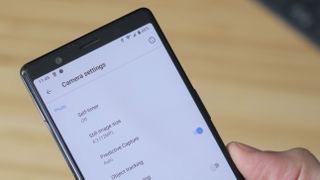 The Xperia 5 has a better camera than the Xperia 1, despite packing the same hardware. With its wide-open f/1.6 aperture, the Xperia 1 had a tendency to overexpose highlights and that resulted in weak dynamic range compared to the best flagships out there; the Xperia 5 addresses this, and for the most part, remedies it.
While it has exactly the same hardware, its software seems smarter, and more inclined to slightly underexpose and preserve detail rather than lose the scene to blown-out highlights.
With its 12MP resolution, the Sony Xperia 5 packs plenty of pixel-power to capture the kind of detail you want from a smartphone. Even when you pinch into shots, they hold up well, and there's none of the mottling older Sony phones created with their big pixel-counts and heavy noise reduction. We're glad Sony has kept the resolution down for the Xperia 1 and 5, going the route of the Google Pixel 3a and iPhone 11.
The phone's object and eye-tracking, carried over from Sony's alpha-line, combined with the 10fps burst mode also helps make sure photos capture lock onto what you want them to, and for the most part, the focus is on-point. It's a shame the bokeh mode is so poor as it would have been a great feature combined with the Xperia 5's eye-tracking, but hopefully, Sony will load up a dedicated portrait mode in future.
Photos also produce natural-looking colors, without overbearing saturation especially in greens which can trip up some camera phones. In fact, contrast is kept nicely tapered too, leaving a bit of wiggle room to edit photos. It's a shame Sony doesn't include RAW capture support in the default camera app, but it has opened up its camera so you can install third-party apps that do.
The Xperia 5's telephoto camera can't stack up to the best out there when it comes to getting you close to your subject, with the Oppo Reno 10 X Zoom and Huawei P30 Pro both bettering the rest with their periscope systems. It's also not great indoors and doesn't engage if your subject is closer than a meter or two away, instead defaulting to a digital zoom from the primary camera. Outdoors, however, and in good light, the telephoto camera is a welcome addition.
As for the ultrawide camera, it does a fair job across lighting conditions, though lacking autofocus, it won't get any impactful ultrawide macro shots, like the Huawei Mate 30 Pro, for example.
Video is captured at up to 4K resolution at 30fps, falling behind much cheaper devices like the Xiaomi Mi 9T Pro on paper, which can record 4K at 60fps. That said, the Xperia 5 can capture HDR video at 4K - something no other phone can do and it can look stunning. Stabilization is also great, making it one of our favorite phones on the market to capture video on.
Additionally, the Cinema Pro app delivers full manual control for enthusiasts, shoots with a beautifully flat color profile - perfect for editing - and even offers control over focus mid-capture. We were able to get some very good looking, sharp 21:9 4K footage from it and editing it was an excellent experience. If you're thinking about picking one up for video work though, be sure to get a gimbal like the DJI Osmo Mobile 3 too as the Xperia 5 disables image stabilization when Cinema Pro is active.
Sony Xperia 5 - sample images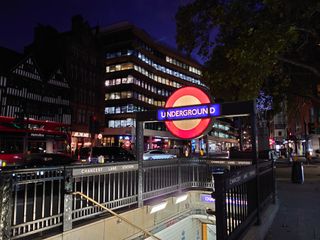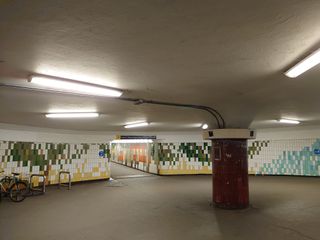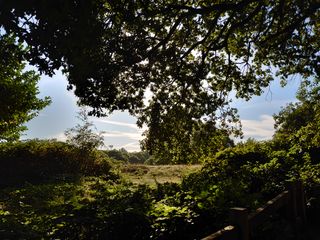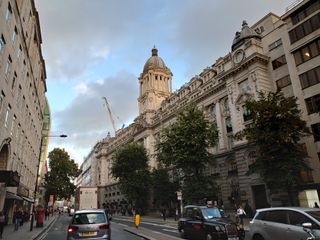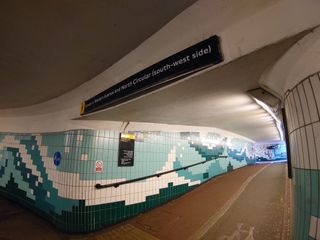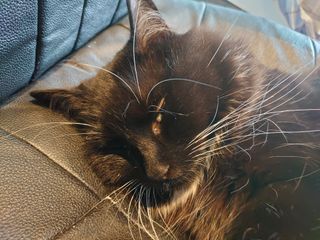 Sony Xperia 5 OS, Battery and Connections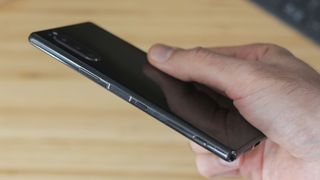 The Xperia 5 runs Android 9 with Sony's custom interface over the top. In our time with it, performance was great, with the UI scrolling smoothly and no apps force-closing unexpectedly. Android means excellent app support and Sony doesn't load up too much bloatware, keeping the interface feeling light and breezy.
Sony has also brought back Side Sense for the Xperia 5, a thumb-friendly menu activated with a double-tap of the side of the screen. This feature was handy when it worked, though that was only about 70% of the time, so we ended up deactivating it to avoid frustration.
There's also no under-display fingerprint scanner here, something most of the competition packs, though there is a side-mounted scanner.
With a Snapdragon 855 processor combined with 6GB RAM, performance is unsurprisingly respectable across the board even if it isn't class-leading, so gaming, browsing, split-screen multi-tasking - none of it should throw up any stumbling blocks.
As for the screen, measuring 6.1-inches, it's big enough to show off your photos and videos beautifully but isn't unwieldy. Thanks to Sony's screen smarts and the OLED tech combined with Full HD+ resolution, not to mention HDR credentials, watching movies on its ultrawide 21:9 panel is a treat, and brightness levels are also fantastic.
With Dolby Atmos sound and stereo speakers, while its slender frame was never going to produce the reverberating sound thicker devices like the OnePlus 7 Pro do, the Xperia 5 is still a great sounding phone.
There's no headphone jack here, though the phone does ship with a USB-C to 3.5mm adapter in the box, and the USB-C port also supports up to 18W fast charging. As for battery life, at 3140mAh, it packs a decent capacity given its smaller than flagship screen size, and unsurprisingly, makes it through a full day without breaking a sweat.
Sony Xperia 5 verdict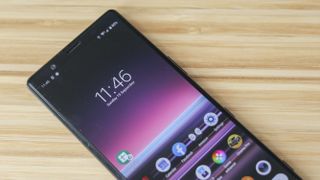 The Xperia 5 is a great phone; there's something to be said for flagship power in a slightly smaller chassis, and Sony's latest camera hardware-software combo is an improvement over the Xperia 1 from a stills and video point of view.
At £699 in the UK or $799 in the US, the Xperia 5 doesn't represent fantastic value for money, for that, check out the Xiaomi Mi 9T Pro, however, if you're a video enthusiast, a Sony fan or find it at a great price, it's a compact, capable camera phone that's, for the most part, a joy to use.
Read more:
The best camera phones in 2019
Best 5G phone for photographers in 2019
Best budget camera phone: the best cheap camera phones right now
The best add-on lenses for iPhone and Android phones in 2019