Weighing in at 795g Fujifilm's Fujinon GF80mm F1.7 R WR prime lens is far from petite. Medium format lenses are always going to seem oversized when compared to an APS-C or even a full rame lens. This is unavoidable, since the image circle of an MF system needs to be that much bigger, to cover the sensor area. This means more glass, a larger diameter and, in turn, more weight.
This naturally drives up the price and with all premium products there are certain expectations. It's likely only professional photographers, or enthusiasts with specialist requirements, are going to buy a lens of this type, so the manufacturers usually add in a strong build for the money.
Specification
Focal length: 80mm (64mm equivalent)
Maximum aperture: f/1.7
Construction: 12 elements in 9 groups, inc. 1 aspherical, 2 super ED
Weather resistant: Yes
Stabilisation: Only with camera IBIS
Minimum focus distance: 0.7m
Filter size: 77mm
Weight: 795g
Build and handling
Fujifilm lenses rarely disappoint when it comes to build quality and user experience. There is no doubt that this medium format lens does carry some bulk, but it's perfectly balanced on the GFX cameras and is still more lightweight than many Full Frame optics of similar specification. It is noticeably wider at the mount, but it still has a conventional 77mm filter thread. It is definitely more lightweight than you might expect when seeing the lens for the first time. So while it's not the most portable lens on the market, you'd still feel comfortable shooting with it all day.
More: Best Fujifilm GF lenses
The barrel is solid and the metal lens mount adds to a very professional feel. As always, we love the aperture ring and tactile focus ring, which hark back to an earlier decade of photography. It's a very hands-on lens, and encourages a slower, more precise way of working.
Overall the GF80mm F1.7 R WR offers a fantastic balance of build quality and practical handling, which is better than we might have predicted viewing the spec sheet, on its release.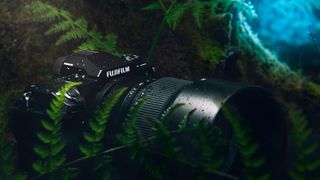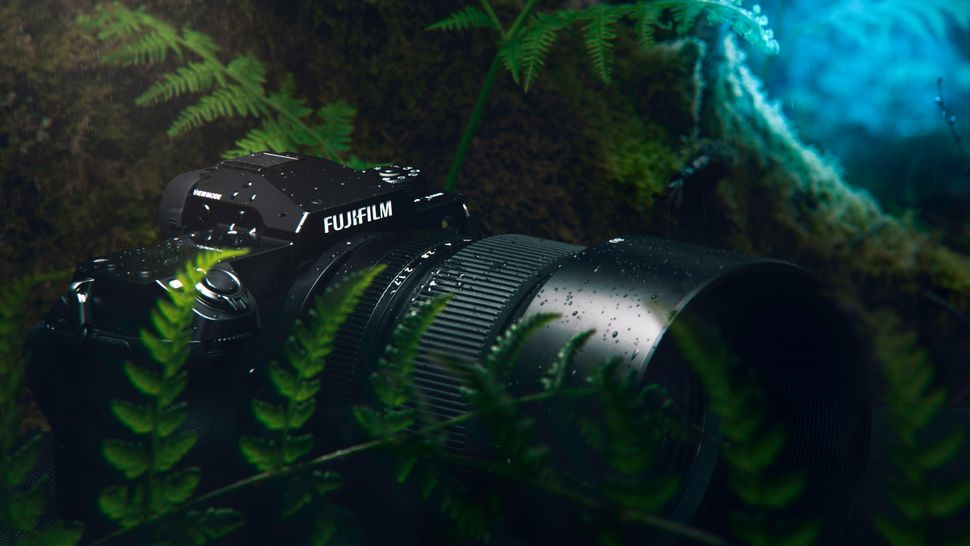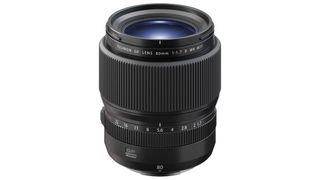 Performance
When you are building lenses for use with cameras equipped with north of 100 megapixels you have to be confident that your optics are up to the challenge. There's no point having all those pixels if the lens in use doesn't have the resolving power to ever realise the maximum potential of the sensor.
Thankfully the GF 80mm F1.7 R WR ticks that box perfectly. Sharpness is superb across the frame, only softening slightly at the edges, at f/1.7. This does improve markedly towards f/4, which on a Medium Format sensor still produces significantly reduced depth-of-field. Stopping down further doesn't really sharpen things up much more. We also didn't notice a huge difference between crispness in the centre, wide open and at around f/8, which is impressive - consistency is king in this game. Even at f/16 and smaller the glass delivers excellent results, with only moderate softening due to diffraction.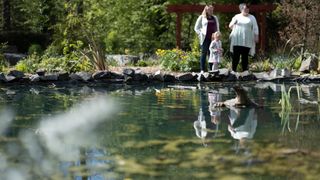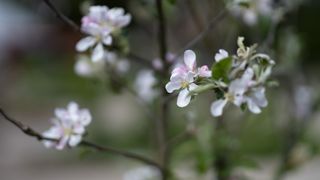 Contrast is gorgeous and there is basically no chromatic aberration to speak of. At maximum aperture there is noticeable vignetting, but we actually think this adds depth to many shots, and it can be easily removed in software if you don't like it. Distortion is also very well controlled, with only mild pincushioning being discernible. This is far from intrusive and once again, it can be effectively corrected in post.
Autofocus is slower in the GF80mm F1.7 R WR than some of Fujifilm's XF series lenses, but the motor is moving a lot of glass, so the performance is still more than adequate. It utilizes a DC motor rather than Fujifilm's Linear Motor so does have a disadvantage there. The rational is probably that the cameras on which it will be paired are unlikely to be put to work as sports and action cameras, so the inclusion of an LM is unnecessary. Despite this the lens is not too loud, so while there is a noticeable whirring during AF operation it is not overly disruptive, which will be appreciated by event photographers. Just don't expect silent shooting - at least not the type many of us are used too, with many of the silent modes on full frame mirrorless bodies these days. Focusing is internal though, so the front element doesn't rotate.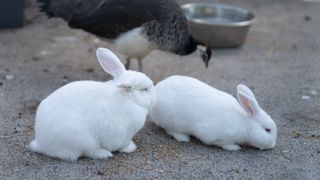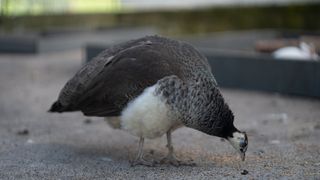 Verdict
Overall, you really can't fault the optical performance of this lens - it's superb. When paired with the GFX100s detail is mind-blowing. Meanwhile the build is up to the rigours of professional use, outdoors and in the studio. The issues come when looking at the speed of the lens. It's not quick. For video shooting AF is basically a no-go, as there is just too much glass in the barrel to smoothly, quickly and silently pull focus. This isn't peculiar to the GF80mm F1.7 R WR of course - with many MF lenses, once you get the motor in action, the momentum of all those elements is just too much to snap between subjects precisely.
This isn't an action lens, but neither are the GFX cameras action models, so you could argue this is irrelevant. The lens delivers where it truly matters - sharpness and detail. The GF80mm F1.7 R WR is a must have for GFX system users.
Read more: