The Liquid Night, a new book by Australian photographer Bill Henson, takes us on a journey through the gritty neon-lit streets of New York City in the 1980s, showing us an era that has long since passed.
What might now be categorized as neo-noir The Liquid Night is a kaleidoscopic walk through the turbulent streets of New York at night. The 60 images capture fleeting glimpses of the city's inhabitants 'as they merge into the street lights and signs which herald pop culture and vice with an equal voice'. Each photograph could be a movie still from gritty sci-fi movies of the time - Robocop certainly wouldn't look out of place in these cityscapes!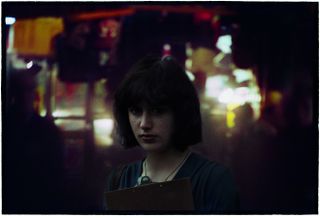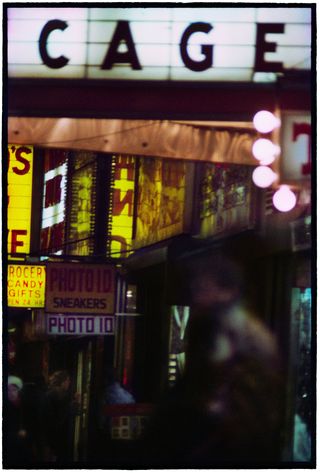 Bill Henson is an Australian photographer, who has been producing photographic works since the 1970s and has had his work shown in top galleries such as the Guggenheim and the V&A. Taking inspiration from Dutch master painters as well as painters like Caravaggio, his work often resembles chiaroscuro tableaus; a strong contrast between soft golden light and complete darkness. To aid in this painterly effect, Henson often shoots in the twilight, using available light both as a light source and as the subject. The Liquid Night is no different, capturing the streets of New York after dark, with the people and places illuminated by the neon street signs of shops and stages.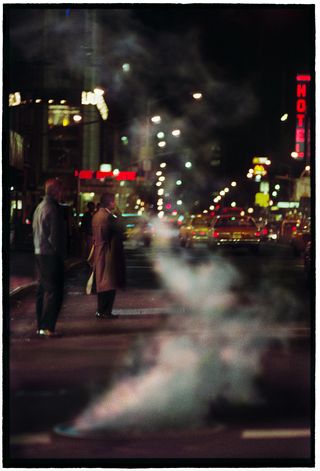 The book also acts as a representation of Henson's memory of the place and the bygone era in which the work was taken. The use of slow shutter drag adds to this effect, allowing us to take a glimpse into the artist's mind. Henson uses a fascinating technique of combining wide establishing shots of the scene, followed by magnified crops of certain elements in that same scene. The juxtaposing crops of the same subject provides a new feeling, highlighting the micro within the macro. Many of the shots in the book at first glance look similar, but it is these varying details that make each image unique.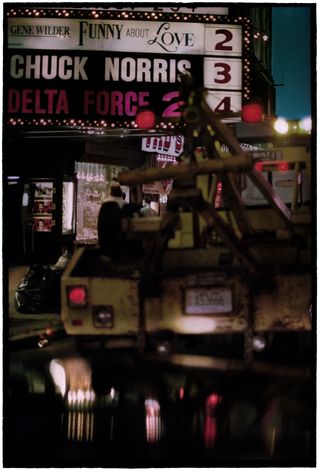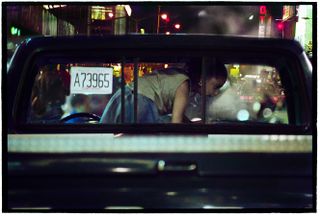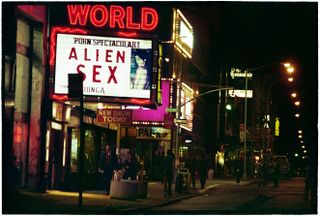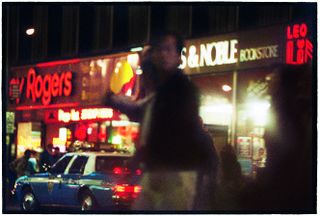 Originally shot for one of Henson's collage pieces, the images in this book were all shot on a 35mm film camera. The images resurfaced and collated into the publication you see now due to Henson diving back into his archive with fresh eyes. We are seeing this more frequently, especially after the world was locked down with limited opportunities. Another example of a well-known photographer going back over old work is Don McCullin and his soon-to-be-released book Life, Death and Everything Inbetween.
The Liquid Night by Bill Henson is published by Stanley/Barker and is available for purchase now for $60 | £50. This book acts as a flashback into a time long since gone, but more specifically a look at a time through the memory of a great photographer.
• If you are interested in finding out more about icons of street photography, see our stories on a new book on Saul Leiter and Joel Meyerowitz's new book.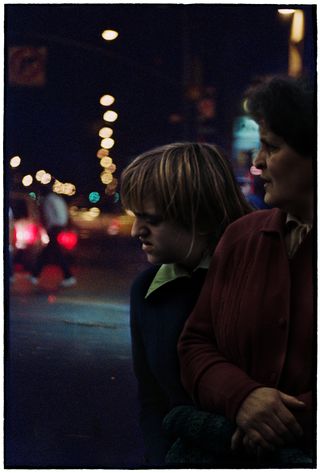 If Bill Henson has inspired you to try shooting street photography and perhaps with a film camera, you may find our guides helpful; The Best Film Cameras in 2023 and The Best Lens for Street Photography.