Life, Death and Everything in Between is the new book by Don McCullin, one of the most revered photographers living today. McCullin's career started in the Fifties, and he is widely recognized as one of the best photographers ever for his documentary and conflict photography. The new book looks back at his illustrious career, sharing new and previously unseen work, and reassesses his most recognizable photographic projects.
According to Gost, the publisher working with McCullin, "The book aims to be neither a retrospective nor definitive publication but to present a selection of images valued by McCullin with the benefits of both hindsight and wisdom, encapsulating his prolific, varied, and ongoing career."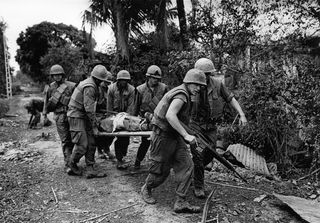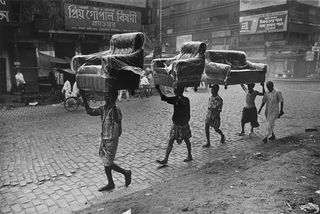 McCullin's career has been most notable for his incredible war and documentary photographs. He worked for major British newspapers, documenting the reality of war, and from Europe to Africa and the Middle East he captured the impact of conflict around the globe. At a time when the army typically controlled war photography, McCullin would provide photographs that showed the realities on both sides of the war, with a moral imperative to depict war as it really was.
Aside from his photojournalism, he has also produced projects in other genres of photography. Looking back through his archives of images from the Fifties up until last year, Life, Death and Everything in Between showcases the progression through each stage of his career.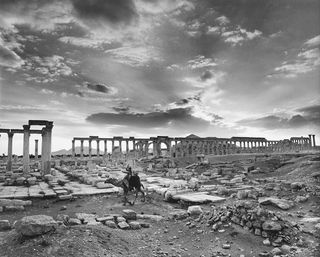 Although not specifically separated throughout the book, the images start with his early photographs growing up in working-class North London, and present chronologically through war and conflict, documentary both in the UK and abroad, landscape and still life, and then finally ending with his most recent body of work: linking the legacy of the Roman Empire in the Mediterranean and the latest, previously unpublished landscapes made near his home in Somerset.
To accompany the book release, McCullin's recent work on the Roman Empire has recently gone on exhibition. Don McCullin in Rome – a Retrospective is on display from October 10 – January 28 at Palazzo delle Esposizioni in Rome, Italy. Don McCullin is represented by Hamiltons Gallery, London.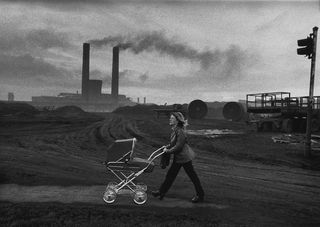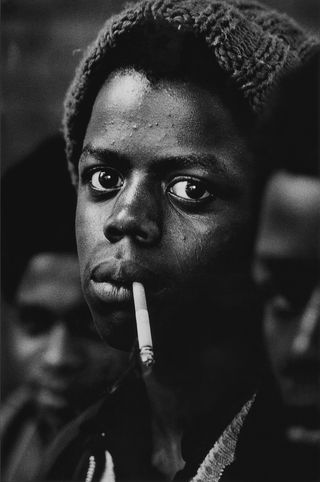 I am personally drawn to McCullin's early work made in the UK, as it provides an insight into my culture and into the life that my grandparents would have lived. This early work shows an insight into the kind of photographer he was, and where he was to go, as he started by capturing the world around him in the same way that he later captured the conflicts of war, with an unbiased documentarian lens.
McCullin has a unique style in both aesthetic and approach, which makes it difficult to differentiate whether an image is from the UK in the Sixties or Kurdistan in the Nineties, enabling the subject to be the real message of his work.
A retrospective, of sorts, Life, Death and Everything in Between provides an overview of one of the greatest British photographers to have ever picked up a camera. It will be available from November 06 2023 priced $95 / £80 (approximately AU$150). You can pre-order directly from Gost Books, at Amazon US or Amazon UK.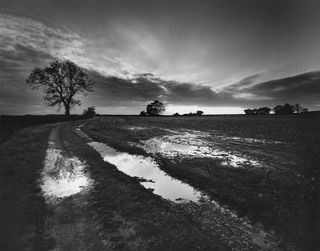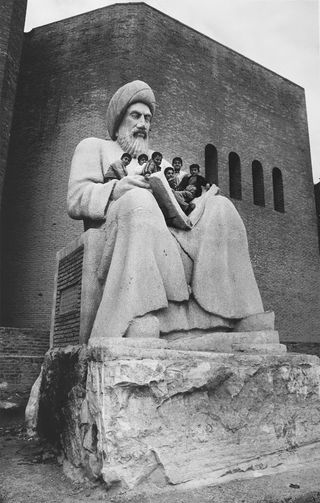 Don McCullin made his name using some of the best film cameras ever made. Take a look at the best 35mm film to capture that classic look yourself.