Rotolight has just announced the Anova Pro 3, taking everything that made the previous model great but updating it to offer a more powerful and versatile light for studio and location shooting.
The previous generations of Rotolight's Anova range have been used widely across the TV and movie industry, featuring in shows made by the BBC and movies like GhostBusters Afterlife, so as you can guess, it has a pretty solid reputation amongst professional filmmakers. Getting the sequel perfect and maintaining this legacy may go some way to explaining why it has taken a whole seven years for Rotolight to launch this latest model after the Rotolight Anova Pro 2.
If you are familiar with Rotolight's other lights, the Anova Pro 3 is still right at home in the family, continuing with familiar features like the touchscreen interface for controlling the light. Rotolight lighting has always been some of the most straightforward to control and looks like this light will continue that.
Controlling the light for a distance is just as simple, with Bluetooth, radio, or WiFi connectivity to control the light using the Rotolight companion app. Rotolight is taking this a step further with the Anova Pro 3 by including built-in wireless compatibility with a huge range of other brands including Godox and Profoto.
But let's talk about the quality of light from the Anova Pro 3. The light itself is now exceptionally powerful, with 22,000 Lux of output at one meter, so you can really light up a large space, and is much more practical for lighting outdoors. However, the light also has a dimmable brightness offering percentage increases in single digits from one to one hundred, so you can also get the Anova Pro 3 right up close to your subject.
For color-critical work, the light has a TLC of 99+ and is capable of covering a temperature scale of 1,750K to an unprecedented 20,000K. Not just limited to ambient light, the Anova Pro 3 can also display colors across the entire color spectrum, for creative or unique lighting. The Anova Pro 3 also is capable of producing a range of effects like police sirens or lightning for creative filmmaking, with some presets included in the light that have been made alongside professional cinematographers to give an authentic look right out of mainstream productions.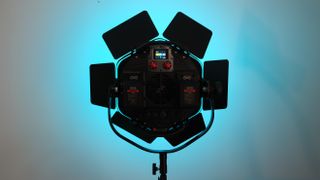 New to the Anova Pro 3 is Rotolight's 'Magic Eye' technology, which will take a reading of the ambient light in the room and adjust the Anova Pro 3 to match, which is especially useful if you are using a mix of light sources with different color temperatures, such a tungsten and natural daylight, or more color-matching other brands of lights. I use several stones from different brands that all have slightly different color hues to them, which is always a frustration, so this sounds like an incredibly useful feature.
For use on location, the Anova Pro 3 is IP65 rated for weather resistance, so can withstand rain, dust, or snow while filming outside. For ultimate lighting power while on the go, the Anova Pro 3 also has two V Mount lock battery plates to mount compatible batteries drawing up to 200W of power depending on brightness settings. This allows the light to operate at full brightness, and with the option of dual high-capacity batteries, should be able to keep you going through long shoots.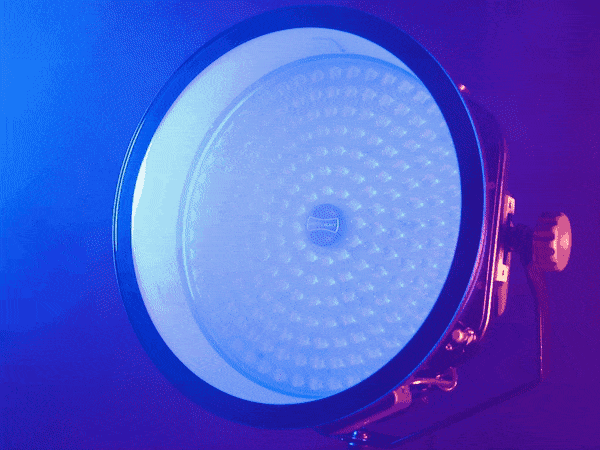 For those who have already invested in Rotolight's Anova range, the current lineup of accessories, like the barn doors will carry over to the new model. However, there is a brand new and exciting electronic diffuser accessory exclusive to the new Anova Pro 3, it works by electronically fogging the glass cover that goes over the light, which diffuses and softens the light output. This can be controlled wirelessly from the rear of the light or from the companion app. I saw this in action today at Rotolights demo session and it looks very simple and effective, and I can't wait to try this out further.
The Rotolight Anova Pro 3 is launching on Kickstarter today and is ready for early backers. As with any Kickstarter, we are obliged to remind you that you are not buying a product directly, and you might never receive the product you pledged for.
However, Rotolight is a very established brand, and there are already working models of the Anova Pro 3 out in the world. If you do want to get in early, there is around a 25 percent saving on the RRP of the light when it eventually launches for $2,999 in March 2024.
Interested in more lighting solutions to suit your work? You can find our top picks of the best video lights and the best photography lighting kits.