We've been hearing whisperings for a long time, and now Nikon has finally unveiled the Z 8 – its shiny new mirrorless that it's calling both a "baby Z 9" and "true successor to the D850". Does it live up to these claims? Don't miss our full review – and chat with Nikon bigwig Keiji Oishi, who spills the beans on the development of the Z 8, and how Nikon sees the future of photography.
We also bring you the review of the Z 85mm f/1.2 S portrait prime – Nikon's sharpest ever lens, no less – and put eight light-but-tough travel tripods through their paces.
For our lead feature, Tom Mason shows you how to take your wildlife photography to the next level, covering everything from developing fieldcraft to the importance of a disciplined editing workflow. And our apprentice learns the art of shooting blossoming spring flowers, with guidance from plant photographer extraordinaire Carol Sharp.

Plus we have projects on shooting the thrills and spills of a superbike race, capturing the 'confetti shot' at the next wedding you're asked to photograph, editing images on an iPad, and how to take abstract images of urban scenes.
N-Photo: The Nikon Magazine is a monthly magazine that's written by Nikon enthusiasts for Nikon enthusiasts, you can be sure that all the content is 100% relevant to you! So for the best Nikon-focused news, reviews, projects, and a whole lot more, subscribe to N-Photo today – with our unmissable subs deal!
Check out our latest subscription offer!
Where to find N-Photo magazine
So rush down to your newsagent today. Or ever better, why not subscribe with this fantastic deal to a print edition, and have the magazine delivered to your door every month?
Alternatively, we have a number of different digital options available, including:
• Apple app (for iPad or iPhone)
• Zinio app (multi-platform app for desktop or smartphone)
• Pocket Mags (for Android devices)
• Readly (all-you-can-eat digital magazine subscription service)
If you wanted a printed version of any of our most recent issues we have a selection of back issues to choose from in our online store.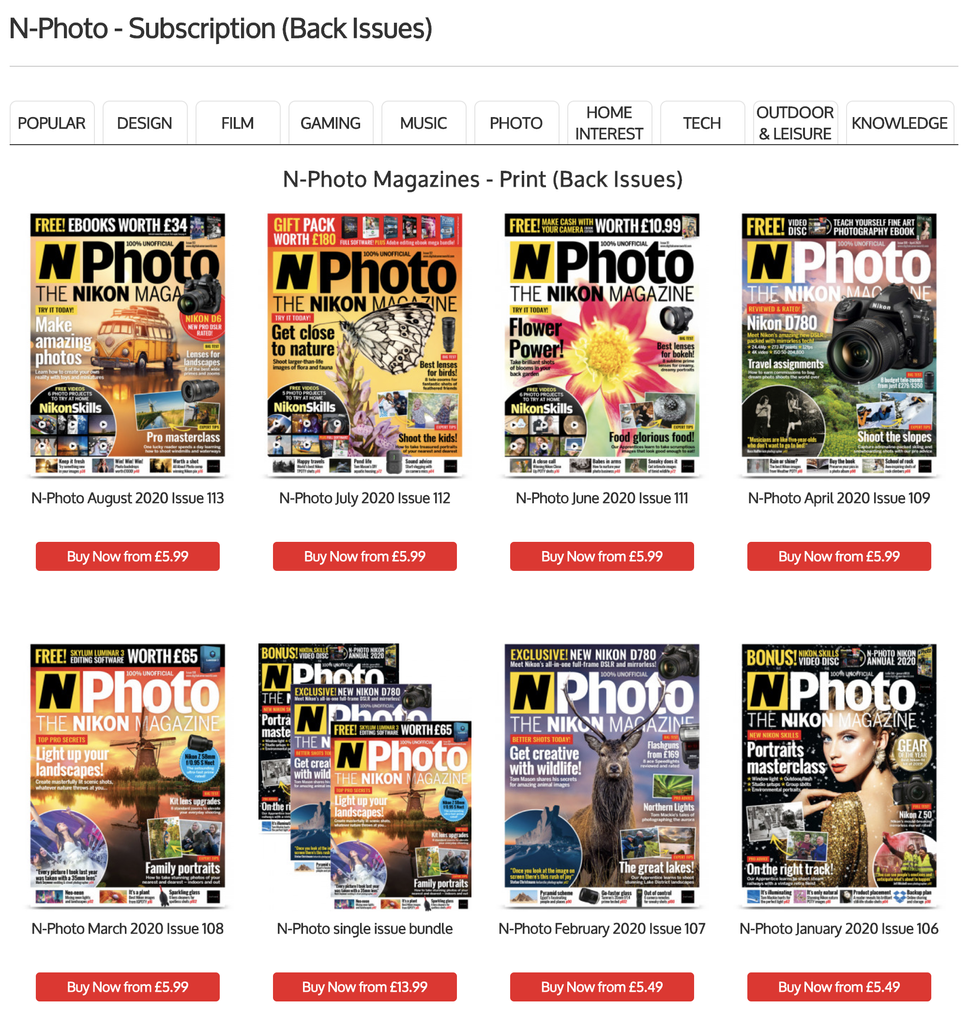 Subscription deals: Our guide to the best photo magazines