Noboru Sonehara at the Japanese Kakaku.com Magazine has been putting Nikon's NIKKOR Z 100-400mm f/4.5-5.6 VR S lens through its paces while pairing it with Nikon's 1.4x and 2x Z-mount teleconverters. His results left us rather puzzled.
See, at Digital Camera World we've come to expect an inevitable reduction in image quality when a teleconverter is fitted to any lens. Heck, even Canon's EF 200-400mm f/4L IS USM Extender 1.4x - a super telephoto lens with a built-in 1.4x teleconverter - produced softer images in our testing with its teleconverter engaged, and that's a lens designed from the outset to work as well as possible with a teleconverter.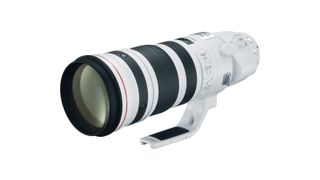 But Sonehara's testing reaches the conclusion that Nikon's Z-mount teleconverters have no noticeable negative impact on image sharpness. Regarding an image taken using Nikon's Z TELECONVERTER TC-2.0x to give an 800mm effective focal length:
"I thought that if [magnification] were doubled, there might be a certain amount of image quality deterioration, but even in this case, the image was very sharp and there was no noticeable deterioration in image quality."
Any observable image sharpness reduction was instead attributed to the Nikon Z8 test camera ramping up its auto ISO to cope with the doubling in focal length.
The tester took things further by contacting Nikon Japan to get their take on the findings. (Quotations translated from the original Japanese):
Q: (Sonehara) "As far as I tested with the Z series, I feel that the image quality does not deteriorate even when using a teleconverter. What do you think about it actually?"
A: (Nikon Imaging Japan): "The teleconverter of the ``NIKKOR Z lens'' can extend the focal length by taking advantage of the high descriptive power of the master lens. Image quality will not be degraded."
So there you have it, from Nikon itself: "Image quality will not be degraded." (when using a Nikon Z teleconverter). The theory behind this assertion is that as the optical quality of Nikon's premium S-line Z-mount lenses is so darned high, even when a teleconverter magnifies the image, there are so few optical flaws in the 'master' lens' optical rendition that there are consequently no discernible imperfections for the teleconverter to magnify.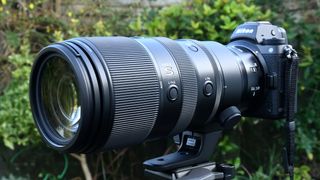 This is a bold statement, though there is an element of truth to it. We've lab tested almost every NIKKOR Z-mount lens, and the S-line optics do indeed score extremely well. The Z 100-400mm f/4.5-5.6 VR S isn't actually the best of the bunch - the S-line prime lenses are sharper still - but nevertheless we extracted respectable sharpness numbers from this lens. The Z 100-400mm also produces low levels of lateral chromatic aberrations which would go unnoticed when the lens is used on its own. But, crucially, add a 2x teleconverter and those aberrations are then magnified, to a point where at some focal length/aperture combinations we'd wager they will start to become noticeable.
However, this isn't accounting for Nikon's ace card: automatic in-camera lens correction. Should you enable a feature like chromatic aberration correction, it's definitely plausible that even when such optical flaws are magnified by a teleconverter, a camera such as the Z8 could still supress them to a point that they do indeed go unnoticed. This won't help offset any reduction in image sharpness though, and whichever way you slice it, magnifying an image by 1.4 or 2x will inevitably reduce its sharpness by some degree.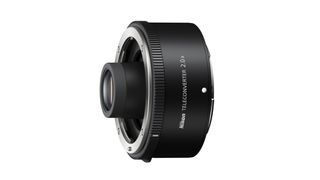 Furthermore, adding a teleconverter will also tighten the lens' maximum aperture by one f-stop with a 1.4x converter, and a whole two f-stops when a 2x converter is fitted. Even if you ignore the possible image quality repercussions, such a significant aperture reduction brings with it the potential for slower autofocussing, especially in low ambient lighting. Combine the darker image and resultant slow shutter speeds with the substantial increase in effective focal length and it won't just be optical performance that could impact image sharpness; you'll also be struggling to overcome camera shake to nail a sharp shot. Optical image stabilization and in-body image stabilization are effective, but even they have their limits.
We plan on testing Nikon's Z-mount teleconverters soon, to conclusively test Nikon's claim that they don't degrade image quality. To say we're sceptical would be an understatement.
Story credit: kakakumag.com
Read more:
The best teleconverters
The best Nikon cameras
The best Nikon lenses
The best portrait lenses for Nikon users
Best superzoom lenses for Nikon DX DSLRs