Two new wallet-friendly (friendlier) Leica lenses have been announced by the new brand Thypoch.
Thypoch is a new company that made its debut this year at Photopia Hamburg and Salon de la Photo in Paris. Nearly one month after the first appearance at the events, Thypoch is officially launching its first series of full-frame lenses, and for the Leica M mount no less! They are designed to fit with the timeless feel of the M mount rangefinder cameras, and provide this by its manual focus and considered design.
• See our list of best Leica M lenses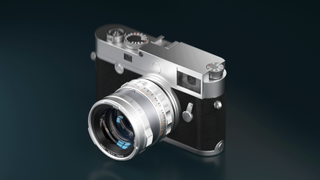 The two lenses set for release by Thypoch are named Simera, after the Greek word for today. They will be 28mm and 35mm and both have a maximum aperture of an extremely attractive f/1.4! To add further to the impressive sounding lenses they will be available at just $699. This will place the Thypoch lenses in a similar place in the market as the Voigtlander lenses. But how do they match up?
Unfortunately, we do not have the lenses in for testing as yet, however, the specs, sample images, and trailer all look promising. The image quality looks fantastic, boasting a large aperture of f/1.4 and a 14-blade diaphragm for soft and dreamy bokeh.
The release mentions the offering of stunning visuals that are perfect for storytelling, and after watching the trailer, I am inclined to agree. Also, a combination of aspherical elements and distinctive optics design remove chromatic aberration and keep corner quality high.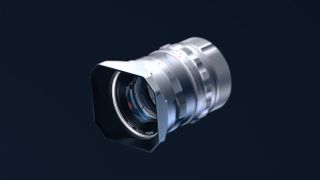 Other features of note include, a minimum focusing distance for the 35mm and 28mm is 0.45m and 0.4m respectively, a click and de-click option for the focus ring enabling smooth operation for both stills and video, and resistance at 0.7 meters on the focus ring to mark a need for a switch to EVF to assure focus accuracy.
Thypoch is a company passionate about timeless manual focus lenses, which is why they have created for the Leica M mount. In the press release for the lens, it states its aim is to "support its users to explore boundless ways of personal expression via authentic images in assorted themes, i.e. street photography, portraits, landscape, fine art shooting, etc".
The Simera 35mm and 28mm are available in black or silver and are both priced at $699 (around £575) with a box and a square hood included. The 35mm is available now and the 28mm will start shipping mid December.