MediaTek has announced its 2023/24 flagship smartphone chip – the Dimensity 9300 – and while this might sound like it has nothing to do with imaging, it's actually a crystal ball into what next year's mobile cameras look set to offer.
Before diving into the Dimensity 9300, a quick primer on why photography fans should care about their chips. Just like dedicated cameras, a camera phone's capabilities are unlocked (at least initially) by the ISP, the image signal processor. If you want a smartphone that can play ball with 8K video capture or 200MP resolution photos, it really helps if that's supported at a chipset level.
Now, onto MediaTek, a chip maker that's been massively on the up in recent years. Many moons ago, it was exclusively known for budget and midrange processors. Over the last few years, though, the Taiwanese firm has powered some of the best phones around, with recent hits including the 1-inch sensor-packing Vivo X90 Pro, and the Leica collaboration Xiaomi 13T and 13T Pro.
What's especially exciting about MediaTek chips thus far is that they've lowered the price barrier to access flagship power compared to Qualcomm – MediaTek's smartphone chip arch-nemesis. The Dimensity 9200 in the Xiaomi 13T Pro delivers excellent performance bang for your buck, and its camera also impressed us.
Ultimately, more MediaTek at the top could signify superior value flagship-grade phones, and that includes flagship imaging too.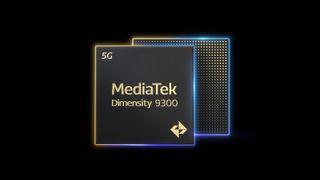 As for the Dimensity 9300, this is a novel chip for many geeky reasons, so if you're interested in silicon, we'd urge you to look into its all-big architecture in more detail. For now, though, we'll focus on the camera highlights across stills and video.
Arguably most exciting is the fact MediaTek's native Imagiq 990 ISP can detect and segment up to 16 objects, helping each pop. MediaTek refers to its ISP as a 2nd Gen. Semantic Analysis AI-ISP, which is a geeky way of saying the Dimensity 9300 uses AI to analyse and optimize a scene.
MediaTek also supports 100% pixel-level AF, which should help focus speed, while the dual-lossless zoom engine helps high-resolution cameras eke the best quality out of digital zooming. This is the same principle as the lossless zoom on an iPhone 15 Pro Max's 48MP primary camera. However, while Apple goes in hard and appears to suggest its digital zoom is akin to an additional camera in its marketing, see below, we're heartened MediaTek acknowledges that its chip doesn't turn one camera into two.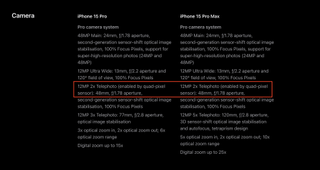 MediaTek also introduces a standalone OIS system at a chip-level, dedicating more processing resource to the intense task of stabilizing a scene so the operation is never at the mercy of other factors placing load on the system. This should also help optical and digital zoom quality across both photo and video capture.
The Dimensity 9300's AI Semantic Analysis Video Engine now supports 4K cinematic mode for portrait mode style computational depth of field video at up to 4K resolution. While we haven't had much success with cinematic video thus far – it's novel, but not realistic enough – if this goes the same way as portrait mode on cameras, expect quality to improve and adoption to go through the roof.
Another video-focused feature is the three-microphone HDR audio recording for improved sound and video playback.
It isn't just recording that's been boosted. Dimensity 9300 screens are also able to display at higher resolutions and refresh rates, at WQHD at up to 180Hz, and at 4K at up to 120Hz. That means photographer-favourite brands like Sony could opt for a MediaTek chip in its 4K, 120Hz Xperia 1 series for the first time without sacrificing on screen resolution. This move could potentially deliver welcome cost-saving based on past-gen MediaTek chip prices, something that could help Sony smartphones in an fiercely competitive market that's seen them priced out for most.
MediaTek also claims to have the world's first AI-depth engine display when playing back content, and the chipset also supports Google Ultra HDR standard high-dynamic-range content too.
As for when you can expect to get your hands on the MediaTek Dimensity 9300, we anticipate the Vivo X100 Pro, rumoured to launch imminently, will debut the flagship chipset in Q4 2023, with phones throughout 2024 launching with the 9300.